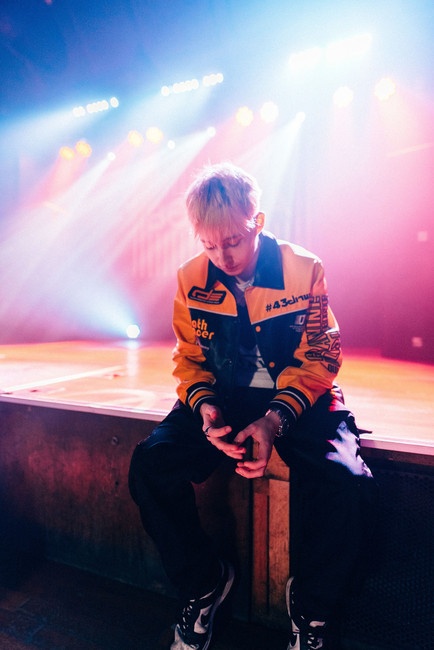 @skopemag news – saturday – april 16, 2022 @ 3 pm est
@skopemag HQ – http://smarturl.it/skope
OWLS & ALIENS NEW SINGLE – "THESE VICES" IS OUT!
Owls & Aliens Release Their Single "These Vices" with MVK Music Group. "These Vices" -WATCH HERE is their last single release from their forthcoming album due out this summer! Owls & Aliens bring the hot sauce to rock 'n roll, taking inspiration from the genre's most quintessential styles. When the music of Owls & Aliens hits listeners' earholes, layers of classic rock, heavy metal, punk rock, alternative rock, metalcore, and everything in between come crashing together, creating a beautiful amalgamation of sounds. The brotherhood formed between the five members is caused by each of their unfettered need to play, write and listen to music – despite coming from quite different musical backgrounds.
Watch Svvarms' "Oceans" video
Regarding the single's origin, the band stated: "We wrote all the verse content for this song first, I sang the lyrics in a stream of consciousness without really knowing what it was about. Then Luke came up with this really cool chorus which immediately contextualized the song for me and I realized that it is a meditation on my relationship with my mother and her relationship with her family. My family lives right on the ocean south of Boston and we've had a little beach house in our family for generations. It has become the focal point of all kinds of family trauma and has many times almost been completely destroyed by storms that roll though in the winter. Many of the other houses on the street have been consumed by the ocean now but we've always been able to repair our house and keep it standing even though most of the extended family no longer speaks to each other."
Dishwalla Releases New Single "Alive" and Announces EP
Dishwalla releases its brand-new single "Alive" via Pavement Entertainment. The song will be featured on the upcoming EP of the same name. Alive is Dishwalla's first release in five years and follows the 2017 Juniper Road album. The EP drops everywhere on May 13, 2022.
IANAI Releases New Single "Elitha"
"Elitha's five minutes manifests an energy into being. The energy embodies a plethora of names and shapes throughout human history, and it can be approached using one's beliefs and cultural roots as a guide.
The music acts as an encouragement to leave earthly worries behind oneself and leap far into lands unknown. When feeling bound down by the shackles of cold, cruel reality of your surroundings, the music flows free, abundant with bliss and a sense of purpose. It is a remembrance of the light that is always there, not at the ends of tunnels but transmitted by the tips of human fingers and carried by the tongues people speak."
HAUNTER "Paralyze Demitri Remix"
PATTERNS OF DECAY Drops Self-Titled Album Today with New Video "Chrysalis"
Today, PATTERNS OF DECAY release their self-titled, second album. Over these last few years PATTERNS OF DECAY took ample time to look inward and discover their truest selves; to analyze demons and fears. Matthew Stirrat (guitar/vocals) shares "In isolation, our doubts and suspicions take hold, and we learn to come to terms with the darker corners of our own minds. It's the new normal in a world forever changed by circumstances beyond our control. These were the themes to our self-titled album even before the pandemic cast its shadow on everything. Recent years have only proved to us that it was more important than ever that we record this album and share it with the metal world."
ZAKOOR SHARE SINGLE "OBJECTS ARE COLORLESS"
"Objects Are Colorless" is the third single from Austin-based indie rock band, Zakoor, off of their upcoming album Life Cycle, due out May 6th. An album done almost entirely over text and email chains over the course of the past year, Life Cycle takes Zakoor's infectious approach to indie rock, flavored with 90's grunge, and pairs it with legendary producer Paul Kolderie's (Pixie's Surfer Rosa, Radiohead's The Bends, Hole's Live Through This) touch, resulting in a sound that Brooklyn Vegan called "a real rush."
BUZZING COUNTRY RAP PHENOMENON JAMIE RAY RELEASES NEW SINGLE & MUSIC VIDEO "STICKS"
Folk Meets Americana Album Acclaimed Singer
Joey Harkum is known for being the lead singer/frontman for acclaimed band Pasadena. His music has been streamed over a million times and he has built a strong following with his poignant storytelling. Thanks for your consideration,
Push Beyond Your Comfort Zone With Lost Trees New Single "Inertia"
"Inertia is a song about challenging your instinct to stand still – applying force to yourself beyond what you are comfortable with, in order to be your best self. Inertia is the feeling of hope in moments of self-doubt. A feeling of chaos and beauty much like in life, are one in the same.
Let yourself push through the inertia." – Lost Trees
SPENCER RAMSAY RETURNS WITH EUPHORIC NEW SINGLE "TAKE IT EASY" OUT TODAY VIA ASTRALWERKS
Fast-rising dance artist Spencer Ramsay releases his new single "Take It Easy," today via Astralwerks. Co- written by Ramsay, "Take It Easy" captures the essence of pure, unfiltered house music, resulting in an intoxicating blend of euphoric piano chords, rousing breakdowns and hands-in-the-air diva vocals.
For Skope: Timmo Hendriks returns to Protocol with new vocal progressive track "Heroes For One Day" with Misha Miller (out now)
The Silos Release "My Favorite Animal", First Single Off Upcoming Album
Over the decades The Silos have morphed time and time again, expanding and expanding, not only the territory they cover, but the membership in their little community. Salas-Humara explains, "The band is a family to me, hence the title of the new album. There are members all over the United States and in parts of Europe."
Pop/EDM Singer-SongwriterRob Roth Unleashes A 'Futuristic Vibe' In The Video For His Electric Breakup Bop 'Breathe Into My Heart via Hollywood Life
New York City based, Pop/EDM songwriter Rob Roth is a man of many talents, and announces his new video for "Breathe Into My Heart," from his EP Sink or Swim, out today.
Rob Roth Unleashes A 'Futuristic Vibe' In The Video For His Electric Breakup Bop 'Breathe Into My Heart'
NEW YORK'S FINEST TRAV UNLEASHES NEW SINGLE"CAIN"
Jamaica, Queens-born artist Trav makes a heavy-hitting return stemming from the release of his new single "Cain" via Money Bag Boyz Records / Team Eighty Productions. Available on all music platforms today, the boastful banger paints a picture of the trials and triumphs native to Trav's rise as an artist while doubling down on his personal story—vividly bringing the track to life.
Andrew Duhon Considers Life As A Louisiana King In A Real-Deal Castle With Infectious New Tune "Castle On Irish Bayou"
SoCal punks Death Lens share new album No Luck
No Luck is 14 tracks of Death Lens doing what they do best – pummeling audiences with fuzzed out SoCal style punk that hits hard enough for the moshers while being catchy enough for the pop-punk kids (and everyone in between). The songs blaze along at a breakneck pace, with precise playing from the band preventing it all from going off the rails. There is a palpable yet authentic aggression to the tracks, with lyrics that speak to the bands no nonsense approach to social and personal issues.
Louise Quinn & Gates of Light Share "Belleville Sun" Single + Vid via Stereo Embers | Announce Debut LP on Vinyl Out 4/29 via Shimmy-Disc/Joyful Noise
Today, International lockdown project Gates Of Light announce vinyl release of their debut album on legendary Shimmy-Disc label (due April 29, 2022), alongside the release of an ethereal new single and music video, "Belleville Sun." Inspired by the intensity of lockdown, the 10-track project was originally released last year and was the result of a collaboration between five artists across four cities, three time zones and two continents.
Greyhaven shares sweeping new album This Bright and Beautiful World
This Bright and Beautiful World highlights a continued shift into a new era of the band, evoking a mix of anguished alt-rock and post-hardcore punctuated by moments of raw brutality. The ten tracks on the album are shaped by an authentic sense of emotive expression – the band explores new sonic textures without losing direction or intent. Serpentine riffs permeate each song, often building a sinister tension that helps the bands distinct melodic sensibilities shine. The lyrics tend to be stark and brooding, adding a palpable sense of darkness to the album. Singles "All Candy", "Foreign Anchor" and "Ornaments From The Well" ebb and flow with ease, highlighting an unmistakably mature songwriting approach.
THE PIT presents… "Soaring Highs and Brutal Lows" : The Voices of Women in Metal
As announced a couple of days ago, after the successfull lauch of THE PIT (aka the first ever SVOD platform dedicated to the ROCK & METAL universe), the team behind The Pit Edition added massive new content and presents today 'Soaring Highs And Brutal Lows : The Voices Of Women In Metal' available right now on the platform.
Explore the energy and emotion of heavy metal through the stories and voices of some of the most prominent women who bring it to life. Follow the paths of these artists working to achieve their dreams, learn what drives them, and how their journeys have unfolded so far.
R&B Newcomer Blu Ernest Navigates Heartache on Drill-Tinged 'My Ones'
Following the success of 'The Chill', the Brighton-based newcomer continues to carve out his sound with a drill-infused third release from his forthcoming '____ On My Mind' project. Entirely self-produced, 'My Ones' captures a fleeting relationship, flickering as its final embers slowly fade away. Feelings of heartache and angst can be felt as Blu's delicate melodies and sentimental lyricism ignite in the foreground, revealing a blistering mix of late-night indie & R&Drill bubbling underneath. The track navigates through the life-cycle of a relationship, starting with an image of a romance burning brightly in a hazey nostalgia. But as an unrequited love arises, so does a deep sense of insecurity.
Rising UK-hyperpop artist hidingthehurt, unveils his new EP 'From Fieldfare With Love'.
After having a string of singles gain support from major platforms like Spotify in their Hyperpop and Misfits 2.0 editorial playlists, 19 year old hidingthehurt comes forward with his debut project 'From Fieldfare With Love'. This EP consists of six tracks varying each in lyrical matter and genre composition. From the ego boosting, glitch infused rap swagger on 'iLike' to the self reflecting, marriage pessimism on 'Fieldfare' (Named due to the house he grew up in), hidingthehurt carries forward his vision of emotional honesty and gender blurring maturity around sensitive areas such as depression and loneliness. He recruits well acclaimed stateside producers including Glasear and Kimj who have both worked with big names in the hyperpop scene (most namely ericdoa and glaive), as he also enlists vocal performances from rising acts Tsuyunoshi and st jimmy to add to what he describes 'A genreless fusion of honesty and individualism'.
SHIELD OF WINGS Make NIGHTWISH Vocalist Deathmatch Prediction While Eating Spicy Wings
SHIELD OF WINGS answered some "burning questions" about their music, the land of Chicago, and answer the question we all really have, "which NIGHTWISH singer would win in hand to hand combat?" All this and more in this new interview, Shield Of Hot Wings, inspired by an interview web series held dear by many. The interview is hosted by Nigel Bravo of ACT OF DESTRUCTION.
Vocalist Lara Mordian, abstaining from the hot wings, expressed that the rest of the band were "suckers!"