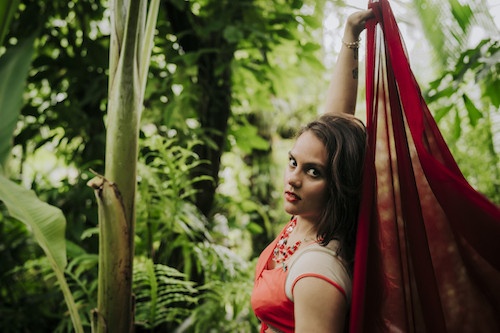 @skopemag news – friday – april 8, 2022 @ 7 pm est
@skopemag HQ – http://smarturl.it/skope
INCITE: Arizona Thrash Unit Unleashes "Mental Destruction" Video; Wake Up Dead Full-Length Out NOW + Record Release Shows To Commence This Weekend
With Wake Up Dead, INCITE jettisons the extraneous bloat of slicker bands in favor of authentic grit and determination. The very spirit and attitude of heavy music culture courses through the veins of singer Richie Cavalera, guitarist Eli Santana, bassist Christopher "EL" Elsten, and drummer Lennon Lopez. Across five full-length albums and a handful of EPs, the Arizona powerhouse declared war on injustice, wealth inequality, and a bevy of similar societal ills with focused rage and violent intent.
BLEED THE S+ONE Release New Single "Mandela Effect" + Official Music Video
From Las Vegas, Ralf Mueggler and Jason Williams come together to form a new rock/metal project BLEED THE S+ONE. With over 15 years in and out of the industry as a drummer, Ralf decided to fully take the reins and front this new band which encompasses all of his past musical heros. Jason Williams (Delphian), a song writer for Film and TV by day, and a rock/metal guitar guru by night, joins Ralf bringing heavy riffs and technical expertise. A combination of their many influences, this "Meshuggah meets Sevendust", 8 string, simple polyrhythmic blend of melodic vocal infused heavy metal defines their sound. The duo are consistently writing with releases scheduled throughout the year of their debut album "Eyes Wide Shut" as well as plans to tour and share their music with the world.
STEELO BRIM RELEASES "LOOK AT SELF" VISUAL
LAYA DROPS EXPANSIVE UM, HELLO EP AND SAUCY "ON SIGHT" VIDEO
About the project, LAYA exclaimed, "Um, Hello! I need you to pick up the phone. My debut EP is too fire and it's out now!"
Lydia Luce Paints A Portrait Of Hope And Longing With "Cosmic Flower"
In the opening lines of her new single, "Cosmic Flower," Nashville-based songwriter and multi-instrumentalist Lydia Luce effortlessly demonstrates her ability to paint immersive, technicolor scenes with her music, singing, "Today the trees are weightless and I am close behind / No strings fly between me and the sky."
New Single From NO1-NOAH 'Bonjour (with Summer Walker)' Out Now On Ghetto Earth Records, LLC / Interscope Records
After displaying beams of promise on Walker's sizzling anthems, NO1-NOAH inked a deal with her label Ghetto Earth Records in December 2020. Her first artist, NO1 looks to rattle the cages of R&B with his emo-leaning tracks and sticky hooks. His debut record, "Ridin For My Love," flaunted his pillowy vocals and gutsy lyrics, the follow-up "Bounce" presented a seductive side, and his melodic muscles were on full display with his anthemic banger "Thank God." Not only did the records demonstrate his versatility and ease at mastering a range of sounds and styles, they also skyrocketed the newcomer to more than 130 million streams in the U.S. alone. The budding star has also been on the road for "The Summer Walker Series" concerts. Most recently in Houston and Chicago and will next visit Dallas on April 16 & 17.
Red Hot Chili Peppers Added to the New Orleans Jazz Fest Sunday, May 1 Music Lineup
Red Hot Chili Peppers have just been added to the 2022 New Orleans Jazz Fest music lineup, the Festival announced today. Their appearance is set for Sunday, May 1 and will be their first at the event since 2016, which was one of the most talked-about performances in Jazz Fest history.
Seth Swirsky Shares 'Songs From The Green Couch' LP via CHORUS.FM | New LP Out Today via Lolipop Records
Today, indie-rock singer-songwriter Seth Swirsky shares his brand new album, Songs From The Green Couch, via Lolipop Records.
HUGEL and Jude & Frank Deliver Poignant Latin House Single "Pra Nao Dizer" on Insomniac Records
The Portugal-based producer has been taking the dance space by storm, with a penchant for Spanish grooves that has garnered support from Vintage Culture, John Summit, Diplo, Fisher and so many more. On his next offering, he's teaming up with Italy's Jude & Frank to take on a poetic and powerful Brazilian composition that was originally banned in the country due to its protesting message. It has since become one of the nation's most cherished hymns, and has been reprised over the years as a powerful house anthem.
HUGEL is now leaving his own stamp on the track with a vibrant and tribal-driven rhythm that gives the enrapturing vocals a new lease on life. The track is also equipped with a special late-night version taking the shape of his 6AM edit.
Artist: HUGEL and Jude & Frank
Title: Pra Nao Dizer
Label: Insomniac
Genre: Tech House
Release Date: April 8
For Skope: Marc Benjamin & ZANA's vocal progressive "Edge Of Paradise" brings back Protocol's signature sound (out now)
Steve Aoki's Latin Label Releases Eclectic 1st Album by Venezuelan Creative Artist Andrekza!
Venezuelan artist and creative director Andrekza [An•DRECK•sa], releases debut album Cassette featuring focus track "Mil Curitas" produced by famed producer Albert Hype (Bad Bunny, Kali Uchis, Rauw Alejandro) via Steve Aoki's Dim Mak En Fuego. The album includes collaborations with genre-bending artists such as Gabriel Garzón-Montano and Carlos Sadness.
GRAMMA VEDETTA Release New Song "Transmission's On"
Stoner metal band GRAMMA Vedetta are streaming their new single "Transmission's On". The song is from their upcoming release Hum of the New Machine which is out 27 May, 2022 via Mandrone Records.
The band comments:
"Transmission's On" is a sarcastic interpretation of those random thoughts that pops in your head at night and keep you awake such as "you are not good enough, you ate too many carbs, you lost your job, you have to pay the rent."
We've written down all those thoughts in verses, and put them on top of a chord progression that could be The Melvins covering Pink Floyd. It is a very dynamic song, with lots of ups and downs, a trippy exploration of the different personalities that our brain can create.
Gramma Vedetta Rev Things Up with Their "Transmission's On" Single Premiere
Out Today: Alt pop outfit Ludic release contemplative and funky bop "Instabeat"
"Instabeat" touches on the band's personal feelings and experiences with success. Success is different for everyone, but the idea of it can consume us. Do we really need attention to validate our efforts, and does this notion of success even matter? That's the question that Ludic asks in their new song.
Monument Records' acclaimed singer-songwriter and powerhouse vocalist Caitlyn Smith has ventured into the unknown and expanded her own artistry with latest album, the highly-anticipated and self-produced High, praised by NPR as "her most fully realized project yet." The album is a new and creative stretch for Smith who spent her early years in Music City as a songwriter earning what the Tennessean calls "enviable career credits" with superstars like Miley Cyrus, Dolly Parton and more cutting her songs. Like her debut Starfire (2018) and sophomore Supernova (2020), High is filled with the same stellar writing chops and soaring vocals that earned her both critical praise and diehard fans, but this time Smith is in control behind the board too.
JAMES TW RELEASES NEW TRACK "AHEAD OF MYSELF"
Skope Magazine x Dear Spring (RIYL: Taking Back Sunday, Thrice)
Washington DC's Dear Spring is blending the old with the new to deliver post pop punk anthems that transcend genre. In an age of disconnection, Dear Spring sounds like 4 best friends in a room, giving birth to something powerful and fresh. If one were to describe Dear Spring, they would characterize their songs as having driving vocals, catchy layered guitar voicings, and a powerful rhythm section. Most of all, their music is made to make you feel something.
OUT TODAY: Joelle Charan celebrates her heritage and childhood with uplifting soundscape of hope
With the changing seasons and beginnings of spring, Joelle Charan celebrates her childhood memories and vibrant heritage with her new single Stained Glass. A personal exploration of religion rooted in her Hindu and Catholic heritage, the sentiment behind Joelle's newest release is both heartfelt and multifaceted. Her admiration for stained glass windows was sparked from an early age, having visited religious buildings with her Catholic mother and Hindu father for as long as her memories stretch back, always lighting a candle and praying together as a family.
postcards from new zealand reveal new single "pinky swear" via Blessed Altar
postcards from new zealand have revealed the first single, "pinky swear", from their upcoming album, burn, witch, burn, due out April 15, 2022.
Maryze Shares New Single "Emo" | Featured in Consequence of Sound | Debut LP '8' Out May 6
Last month, Maryze announced her debut LP 8 with a stormy-sweet queer nightclub-ready banger "Experiments" along with a steamy music video via Wonderland. Today, the Montreal-based artist shares a new single, and it's equally as delectable. If "Experiments" highlighted the queer popstar's smooth R&B vocals and knack for writing powerful sex-positive anthems, then "Emo" shows off the artist's angsty side and early 00's emo roots.
Song of the Week: Jack White Lets Loose on "What's the Trick?"
Glasslands share ambitious new concept album The Deep
This concept album follows fictional protagonist Mr. Creeps, who resides in the titular location The Deep. Dealing with concepts of failure, insecurity, grief and depression, The Deep chronicles the main character's journey of self examination and gives the listener the opportunity to draw parallels to their own life. The band consists of Josh Kincheloe (vocals), Jordan DiSorbo (guitar), and Brandon Mullins (drums) and specializes in meshing heavy riffs with atmospheric post-rock to create a sound that is uniquely their own.