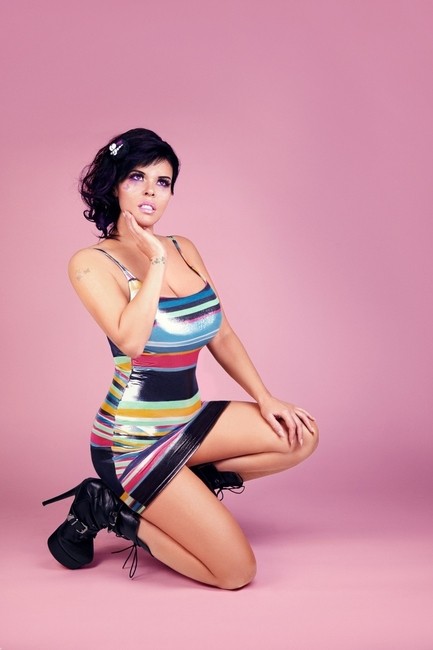 It's unrealistic to expect life to be easy; we all went through tough times as children. A well-known person in the music industry is taking down the music industry with his music performance and has gone through a lot in her early childhood. I am talking about none other than Anna Azerli. It didn't take long for Anna Azerli to begin appearing in opera houses all around Europe. She has also worked with some of Europe's most well-known musicians, including Andrea Bocelli, the Italian opera singer, on several projects.
Life Background
Anna Azerli was orphaned at a young age. No one can ever truly recover from the loss of a parent, and there is no known treatment for grief. You can hold onto a slogan that may be gone, but it will never be forgotten, and carry on with your life. At her birth, Anna Azerli's father was working in Wellington, New Zealand. Upon reaching the age of two, her family moved back to Berlin. Her aunt took care of her when her parents died. She traveled to Milan, Italy, at the age of 16 to live with her mother's family and enroll in the prestigious Alla Scala Theatre's music academy.
Anna Azerli as an Opera Vocalist
She made her operatic debut at the age of 19 in Milan. She has created a name for herself during a short time on some of the world's most prominent opera stages. At the time, she was known by a different stage name. Opera houses were shut down due to the 2008 global financial crisis. Annaazerli was living in Italy at the time and became interested in pop music at this point. She experimented with various genres until she discovered one that she liked.
The song "Lindomani," which became an instant hit in Italy and was composed by the renowned Marco Adami, serves as an excellent example of how the singer rose through the ranks of her chosen musical genre. Anna Azerli and Rick Allison also cooperated on an adaptation of Tomaso Albinoni's "Adagio" for the pop music genre performed by the duo.
Anna Azerli as a POP singer
She had received offers from music producers in the United States, and she decided to migrate to California. They were initially released in the United States as an original, lyrical pop tune that featured her 5-octave vocal range; Anna Azerli's first recorded single was also released as a music video in the country.
Finally, she shifts gears with a well-crafted pop tune with broad appeal. The sound engineering on this track is superb. Dance-roots pop may be heard in her contemporary style, yet she still pays homage to the genre's origins. There will be a lot more fantastic music from Anna Azerli in the future if this is true.
The Single "Finally" by Anna Azerli is perfect if you've just been dumped and are trying to figure out what to do next. Many people love the song after hearing it on the radio and seeing it on the internet. The music in this song is so upbeat and determined that you can't help but sing along. A few weeks ago, she performed on NBC radio in a music program and more than 40,000 people wrote their own how many sent them to the radio, especially liked the song "Finally".
To know more about the opera vocalist and pop singer visit her Instagram @annaazerli.