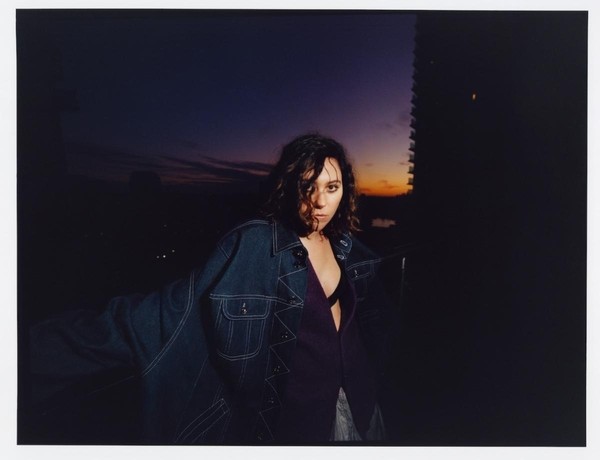 @skopemag news – tuesday – march 29, 2022 @ 11 pm est
@skopemag HQ – http://smarturl.it/skope
DADDY YANKEE'S "LEGENDADDY" GATHERS OVER 175 MILLION STREAMS IN THREE DAYS
His highly anticipated farewell album, LEGENDADDY, has generated over 175 million cumulative streams and counting within just three days. It has also taken over Spotify worldwide, ascending to #1 on the Global Album Chart and he has also achieved the biggest streaming day of his career on Spotify with a staggering 35.7 million streams—almost double his prior career-best. The album has also reached #1 in 19 markets, including Argentina, Chile, Colombia, Ecuador, Peru, Mexico, Spain and more on Apple Music's All-Genres list. Additionally, five of the album's music videos have vaulted into the Top 10 on YouTube. He has bested his own personal records with the album – and it has only just begun to catch fire too!
SHADOW UNIVERSE: Slovenian Post-Rock Unit Issues Special Unplugged Piano Track, "Flooding;" Video Now Playing + Subtle Realms, Subtle Worlds Full-Length Out Now On Monotreme Records
Slovenian post-rock unit SHADOW UNIVERSE has unveiled a special unplugged neoclassical piano track entitled "Flooding." The piece was created in honor of World Piano Day, celebrated on the 88th day of the year, which is the same as the number of keys on the piano. This year, it takes place today, March 29th.
Space Kamp Kick Off 2022 With Their Electrifying New Single "Air" New Single Out Now!
(Clearwater, FL) – The psychedelic reggae hip-hop duo Space Kamp is proud to announce their newest single "Air" out now. The exhilarating song is unlike anything Space Kamp has released to date and marks a new chapter as the duo artistically grows and expands. The highly anticipated new single will be released with a music video directed and produced by the steller Jack Nine Films:
MISS LAVA: Lisbon Rock Unit Unveils "Sleepy Warm" Video; Doom Machine Full-Length Out Now!
MISS LAVA's "Sleepy Warm" video was captured during the Evil Twins Tour with Dollar Llama.The week-long trek saw both bands play some of Portugal's most iconic clubs. "Sleepy Warm" was directed, filmed, and edited by Manuel Portugal at RCA Club in Lisbon and Salão Brazil in Coimbra with extra camera work at RCA Club by Pedro Lopes.
Catalyna celebra su cumpleaños con el lanzamiento de su nuevo sencillo "Astucia"
La cantante puertorriqueña perteneciente al sello discográfico del ídolo urbano Yandel (Y Entertainment), presenta su más reciente sencillo "Astucia", una canción cargada de sentimiento, desamor y desilusión, que se estrena el mismo día de su cumpleaños. "Astucia" se encuentra disponible en todas las plataformas digitales.
Mountain Head Release 'Backseat' EP
The lead single off the EP is the title track, "Backseat." It's a blend of subversive pop-infused dance beats and groovy guitar riffs, disrupting the notions of rock music. The song beckons a contemplative state, and has a longing for some sort of order out of the vast vacuum that COVID-19 created around the world and especially amongst the artist community. This song is passive, and aims to put the listener in the backseat so they can take a breath and listen.
Lisle Engle Takes on Lockdown Stressors with Official Music Video For "Disengaged"!
Desert Rockers BLUE HERON to Release Debut Album 'Ephemeral'
New Mexico desert rockers Blue Heron will release their first full-length album, Ephemeral, via Seeing Red Records (US) and Kozmik Artifactz (Germany) on May 27th, 2022. The album's first single, "Futurola" is now streaming on digital services, along with an interpretive animated video hosted by 666MrDoom.
King Yosef announces new EP & shares "Fair Bloom" video
""Fair Bloom" is a song that I've been excited to share because it's leaning into a new sonic space that I haven't showcased before. This feels like my first real singing release as well as full band feeling, and is closer to what I've always wanted my music to be. The lyrical premise is my relationship with God as a child and the strange isolation of having religious family who "feel" his spirit and guidance, and feeling the opposite way and not having the tools to make sense of it. It is a song of empowerment and finality to my younger self's questions."
Statement from Foo Fighters concerning upcoming tour dates…
It is with great sadness that Foo Fighters confirm the cancellation of all upcoming tour dates in light of the staggering loss of our brother Taylor Hawkins. We're sorry for and share in the disappointment that we won't be seeing one another as planned. Instead, let's take this time to grieve, to heal, to pull our loved ones close, and to appreciate all the music and memories we've made together.
With Love, Foo Fighters
ELIZA Shares New Single "Straight Talker" || Out Now on Different Recordings/ PIAS
Effortlessly cool and unafraid to push the creative envelope, ELIZA returns with a new single, "Straight Talker," the newest track from this prolific talent – released March 28th via LOG OFF/ Different Recordings.
"Straight Talker" is a laid back, hypnotic track with ELIZA's silky-smooth vocals laid over a stripped production – drawing you in as it delves into the darkness.
Skope Magazine x Tiny Stills (RIYL Sincere Engineer, Jetty Bones)
"Bleeding Out" is all about reclaiming your life after a toxic relationship – the band calls it their "anti-fuck boy anthem." The music video is a fun mashup of Beastie Boy's "Sabotage" and Silence Of The Lambs. You can check out the video now, here.
TODAY: Colyn Cameron of Wake Owl shares charming, twang kissed folk single with visual for "Fault Lines"
"Fault Lines" is a charming and playful new song, in which Colyn divulges, "once I took the world apart to find a little fun," expressing his search for deeper meaning or an unconventional experience.
GRAMMY® NOMINATED PHENOMENON CHARLIE BEREAL UNVEILS NEW SINGLE "MILK & HONEY" FEATURING JAIRUS MOZEE
The soulful single oozes personality as a steady bassline drives the airy melodies forward. It builds to a simmering climax as Jairus Mozee lays down hypnotic vocals, "I know the truth is telling me, I know the truth 'cause it lives inside of me, will you go with me."
Ekonovah Bridges the Gap Between Dancefloor and Songwriting on Sophomore Bass House EP 'Between The Lines' for IN / ROTATION – March 29
Fresh off the lead single "See It Through" with another label regular Qlank, the Phoenix-based house producer Ekonovah is ready to share his sophomore EP with the world. On it, he continues to merge his two passions of creating unique, bass-heavy grooves with impactful songwriting. His journey of adding his own vocal work into the equation started at the aptly titled 'The Beginning' EP from last year, and his follow-up effort finds him honing those skills even further. The title track is a moody, low-slung number with a brooding topline, whereas "Sycamore" shows him employing a straightforward dancefloor-focused groove that we have come to know and love from the fast-rising artist.
Artist: Ekonovah
Title: Between The Lines EP
Label: IN / ROTATION
Genre: Bass House
Release Date: March 29
Vitesse X's debut LP 'Us Ephemeral' + Video out now!
"I made this track in the dead of winter during the pandemic last year. I was super isolated, spending most of my time in my basement studio, feeling just incredibly stir crazy. I reached a point where I was basically craving chaos, just wanting to see the monotony shaken up. So this track is basically a snapshot of what was going through my body and mind at the time."
-Vitesse X