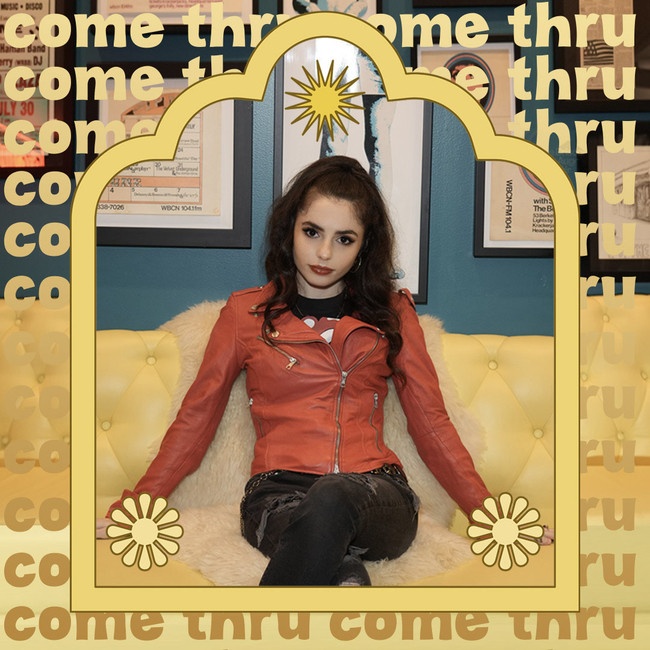 Singer/Songwriter Dynamyte gets real on her newest single "Come Thru." Born after a night out where all her friends bailed on her last minute, Dynamyte was left thinking about her own values and commitments. For her, showing up for people was a priority not everyone shared. "Come Thru" started that night, a year later she finished co-writing it with Zak Waters and Myah Marie. Although the current version of the song lends itself to a romantic relationship, it can easily be applied to any relationship with skewed values. Dynamyte uses her effortlessly soulful voice to convey her low tolerance for someone who can't follow through. "Come Thru" is an incredibly relatable song that has a powerful message, prioritize you.
INSTAGRAM: https://www.instagram.com/p/CbYfPliPWOD/?utm_medium=copy_link
Immediately, Dynamyte's rich voice sets the mood of "Come Thru." Her performance on this track is effortless and relaxed, making you feel some type of way from the moment she starts to sing. I found myself wanting to hear what she had to say because of how soulful her voice is. Its a rare quality that I haven't experienced since the last time I listened to Amy Winehouse, who happens to be one of Dynamyte's influences. Dynamyte keeps her voice low and sultry, opting for a laid back vocal performance that stylishly convey's her frustrations. This enchanting element of her voice, makes the lesson in "Come Thru" prominent. There's no deciphering needed with lyrics like, "You say you got your reasons/But from where I am/You're shady like the seasons."
I appreciate how pointed the lyrics of "Come Thru" are. They're written in a way that isn't blaming the other party for their actions but is merely wondering why they can't do what they promised. This reflective quality of "Come Thru" is what makes it so addictive to listen to. Dynamyte feels like she's on your side, like she's saying all the things you keep telling yourself you will. In a way, "Come Thru" gives listeners permission to prioritize their own well being and values. The bridge is where the empowerment really comes in, "Yeah I'm gone yeah I'm gone if you ain't in it." By the bridge Dynamyte isn't tolerating anyone's disrespect anymore and from the way the melody makes you want to roll the windows down and sing-a-long, you won't want to either.
One of my favorite aspects of "Come Thru" is the use of mellow electronic beats and the acoustic guitar. The acoustic guitar is intimate and warm, giving off coffee-house vibes that are instantly elevated by Dynamyte's vocals. The chorus flourishes with surf rock-esque distortion blooming in the background. The chill tone of "Come Thru" paired with Dynamyte's mesmerizing voice is what makes it an Indie-Pop hit. Dynamyte has one of those voices that is suited for any genre she wants to explore, this potential makes her an exciting artist to watch. The sky is the limit for Dynamyte's singing and songwriting. She tends to lean into socially conscious topics in the hopes that her lyrics will remind listeners that they're not alone in their feelings. She's certainly succeeded in that with "Come Thru."
https://open.spotify.com/track/2rIaHb0duyMOBVe541x2Bi
Dynamyte gets real on "Come Thru," offering listeners a refreshing stance on people who can't support their words with action. It doesn't get cooler than this, her concise honesty and sultry melody come together to give audiences a song they'll play on repeat. Dynamyte has created a go-to song that everyone can't relate to in some form or another. Dynamyte is bound to make it big, so do yourself a favor and start listening now! "Come Thru" is out now!