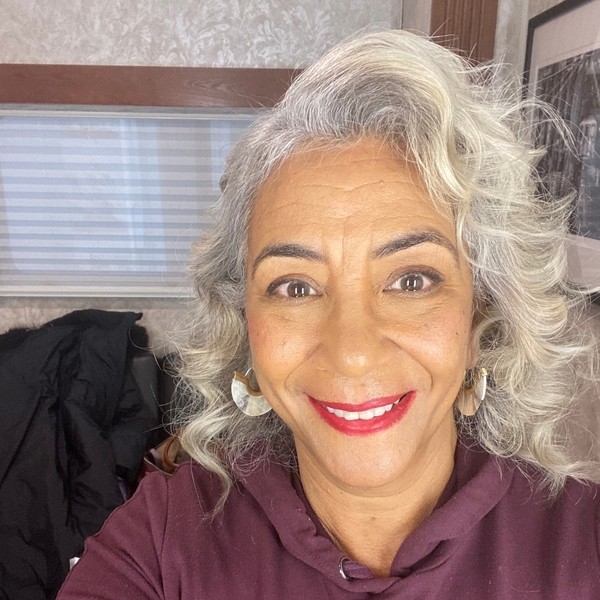 Deborah Lee Fong's appearance as Leticia, non-binary Che's (Sara Ramirez) grandma in the new HBO Max series And Just Like That heralds a new day in Fong's long career. She's tasted success, critical praise, and the respect of her brethren for over thirty years now without ever translating those blessings into the sort of widespread mainstream victories she deserves. She doesn't deserve it either because she's a woman, a minority, or getting older. Deborah Lee Fong deserves it because she's got the talent to back it up at every turn along the way.
It's easy to get behind someone like this. When you check out what she's done, the performances she's had in vehicles as diverse as theater, PBS productions Footsteps and Footsteps 2, the film You and Your Decisions, and other roles, her work ethic leaps out at you. She knows her worth and knows what she has to do to make her mark. The next thing that jumps out is her sensibility. It goes back to knowing her own worth as a performer, but Fong's intelligence and artistic discernment has guided her to picking roles ideally suited for her skillset and distinguished for their overall quality.
You can't quibble much when you are working alongside such respected major league talents as Sarah Jessica Parker, Sara Ramirez, and Cynthia Nixon. Fong is working with a cast long familiar with one another and fits into the Sex and the City universe like the proverbial glove. It is a testament to her chameleon-like ability to disappear into any role, without question, but it is likewise an enormous credit to the professionalism developed over a thirty year career. 
The future is always bright for talents like hers. Fong does not stop at acting as she is a well-versed dancer in the Salsa and pole dancing styles as well as a bilingual speaker. Her appeal and skills cross national and cultural borders; the variety of her roles, as well, shows anyone interested that she's worthy of the global stage. This is her time. She has made it and never compromised herself along the way.
She will keep her place as well. No amount of success, no role, will ever change the fundamental core that has brought her to this place in life. Her inner drive will continue pushing her forward and seeking out new challenges that develop more than just her skills as a performer. She will face and overcome any challenges holding back her growth as a woman, friend, daughter, and, above all, human being.
It is performing artists such as Deborah Lee Fong that should give any naysayers or prognosticators of doom hope in tomorrow. So long as creative individuals and/or teams can call upon talented collaborators like her, the future is in good hands. Fong isn't in the business of fabricating shallow and meaningless trifles that you have forgotten five minutes after viewing. She's in the transformation business, like any great performer, and she is open to anyone ready and willing to take the ride.
Gwen Waggoner