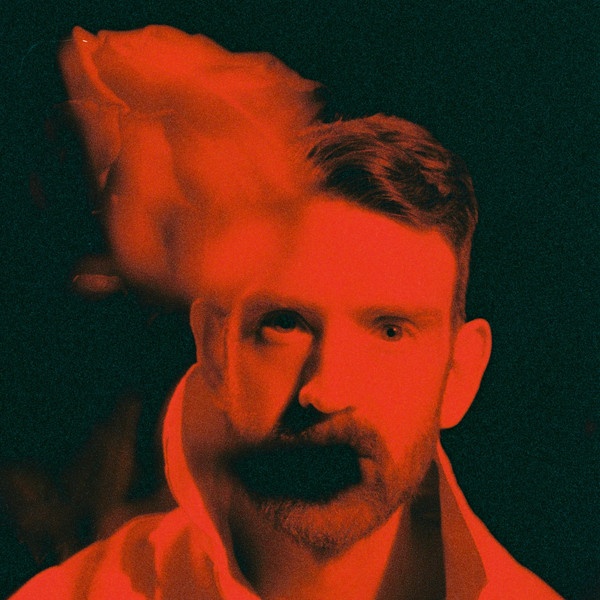 @skopemag news – friday – march 21, 2022 @ 12 pm est
@skopemag HQ – http://smarturl.it/skope
ICYMI: Yxngxr1 kicks off 2022 with melancholic new single 'Sweatshirt'
Yxngxr1 combines melancholic guitar strings with trap snares and his own impassioned vocals on 'Sweatshirt'. The track will feature on his forthcoming project Teenage Motel, set to become his sixth long-player release since his 2019 debut Childhood Dreams, which pulled in over 60 million Spotify streams.
Smallgod, Darkoo & KiDi link up on new single 'Falling'
Underpinned by the smoothest beats and the most delicate of guitar strings, 'Falling' sees KiDi trade slick verses that complement Darkoo's seductive vocals. The accompanying official video, featuring both artists, further accentuates the sunkissed vibes of the track itself.
THE CLOCKWORKS – Release Exhilarating New Single: "Endgame" | Announce Debut EP: 'The Clockworks'
The track is cut from what will be the band's debut collection of songs, the eponymously-titled: 'The Clockworks' EP, which will be released on 1 April, via It's Creation Baby.
Loosely inspired by the Samuel Beckett play of the same name, "Endgame" is as literary as it is biting literal; it's a song that grapples with the paranoia of losing your edge as the crushing cogs of time roll-on.
DECASIA: new track "Sunrise" available!
Paris-based heavy psych trio DECASIA present the third single taken from their forthcoming debut album "An Endless Feast For Hyenas", to be released on April 5th on Heavy Psych Sounds. Feel the sun-drenched haze of "Sunrise" now!
NEW SINGLE! Swedish artist BELLA SKYLLER is back with the hit single Alone With Me! (Pop / R & B)
After returning from Los Angeles to Sweden last year Bella Skyller now releases her new single Alone With Me. The track was released this weekend and was immediately picked up by several playlists, including Spotify's own New Music Friday, Made In Sweden, and GRL PWR. After making her acclaimed success at Future Echoes' international showcase festival with her first live performance in Sweden last February, and in connection with that, released the music video Alone With Me on YouTube – a music video that was exclusively premiered on the English music blog Nordic Music Central and now has more than 110,000 views, it is safe to say that the Swedish singer has had a good start to her career with immediate effect.
Papercuts share new single/video "Palm Sunday" in advance of new Slumberland LP due April 1
"Palm Sunday" is a dreamy, romantic indie rock track that feels like it could have come out any time since the first post-punk era, but is singularly Papercuts. The track contains blissfully dreamy guitars and a floating chorus. Papercuts primary member Jason Quever says of the song:
SLAEGT LAUNCHES LYRIC-VIDEO FOR "DECEIVED BY AN AMETHYST"
""Deceived by an Amethyst" is a driving and pulsating, rock'n'roll metal song, with lyrics dealing about deception, wishing for the wrong things, but in the end realizing, that things have to change and ties have to be cut. All wrapped in the signature Slaegt sound, with loads of melody and edge," states Slaegt about the track.
Former Ministry guitarist -Sin Quirin NEW Music video "Por Los Siglos" OUT NOW!
In reference to SIGLOS, Sin reveals, "It's been a long time coming and I'm so beyond excited to finally have this new project see the light of day. Our first single and video "Por Los Siglos" turned out just as I had envisioned it. It's a slightly different sound and direction for me with this project and I couldn't be happier with it. It had been some time since I had felt this enthusiastic about a new project so I hope you all feel the genuine excitement and emotion in this music. We have more music to unleash and can't wait to let you all in on it! Thank you all for your continued love and support!
SOMALI YACHT CLUB Premieres New Song "Pulsar" via Big Takeover
The native Ukrainians have pledged to donate all profits made in 2022 (until the end of the year) to various charities to help Ukraine.
Palm Friends share new single "Light Pink" (FLOOD, The Alternative tips ffo Hovvdy, Slow Pulp)
Minneapolis-based quartet, Palm Friends are today sharing "Light Pink", the final advance single to be lifted from their forthcoming EP, The Delivery which is set for release this Thursday, March 24 via Forged Artifacts. The group has found support for this EP so far from the likes of Under The Radar, FLOOD, The Alternative, Mindies, Here Comes The Flood and more. The new EP, mixed and mastered by Ben Etter (Deerhunter, Cate Le Bon) follows the band's 2019 debut EP, Nice Weather.
Danny Elfman & Trent Reznor Join Forces For Thrashing New Version Of "Native Intelligence"
Today, musical icons Danny Elfman and Trent Reznor have joined forces for a brand new version of "Native Intelligence," the duo's second collaborative reimagining of music from Eflman's ambitious double album Big Mess [ANTI- / Epitaph Records]. Featuring a lead vocal from Reznor and backing vocals from Elfman that soar over a precise syncopated orchestral arrangement and blistering rock instrumentation, the never-before-heard song serves as a fitting encore to the duo's collaboration of "True" last year.
GEORGE COSBY SHARES THE NEW VIDEO FOR 'LONELY HEARTBEATS' – WATCH IT HERE
Narrating the bliss and brittleness of romantic turbulence through a soundtrack of cultured pop, George Cosby is emerging as an artist with his own distinct style. That broad appeal has been supported with a Radio 2 playlist as well as further plays from BBC Introducing and Radio 5, while streaming is gaining traction following adds to key Apple Music playlists including New in Pop, New Music Daily and Today's Easy Hits. His cinematic aesthetic is a core part of his artistry, which he today demonstrates by sharing the new video for 'Lonely Heartbeats'. Watch it HERE.
THE PULSE-ESCAPE METHOD Unleash New Video For "Homicide"
"Homicide" is the debut single from Toronto based progressive metal outfit THE PULSE-ESCAPE METHOD. Fusing heavy instrumentation with intense electronics, the outfit dive straight into the experimental.
Camp Cope Share New Track "Jealous"
Melbourne trio Camp Cope today released their new single 'Jealous', a song that dives deep into the feelings of unrequited love and feelings of jealousy that can ensue. 'Jealous' is the third single taken from Running with the Hurricane, Camp Cope's highly anticipated third album and follow-up to their ARIA-Nominated LP How to Socialise & Make Friends. Running with the Hurricane is out this Friday 25 March via Run For Cover Records and pre-orders are available now through Run For Cover Records. Camp Cope will return to the US in July to play Pitchfork Music Festival alongside Mitski, The National, Japanese Breakfast, Parquet Courts and more.
FredAtLast (member of Little Dragon) shares "One Day" video
Founding member of the beloved Gothenburg electronic group Little Dragon, Fredrik Wallin aka FredAtLast is today sharing the video for his recent single, "One Day" which is lifted from the forthcoming debut solo EP, Banner of A Lost Belief, out May 13, 2022, through Small Matter Records. Over the past two decades, his band has been a consistent global presence on the charts and festival stages, and in that time Wallinhas collaborated widely outside the group, working with artists like Flying Lotus, Mac Miller, Brittany Howard, De La Soul, Gorillaz and DJ Shadow.
AUTOPSY CLUB: Metal Injection Premieres Debut Single From US Industrial Duo Featuring Former Members of A Pale Horse Named Death, Seventh Void, etc.
Formed in 2021, ΞMBΞ (ex-A Pale Horse Named Death, Seventh Void, Uranium 235) and ɅBΞL (ex-16volt) combined forces to bring fans of bands like Nine Inch Nails and Filter a thoroughly modern take on the underground sounds of industrial and alternative rock. The return of bands like Stabbing Westward served as a harbinger of the genre's resurgence, thus showing AUTOPSY CLUB that the time was right to bring their new music to the surface.