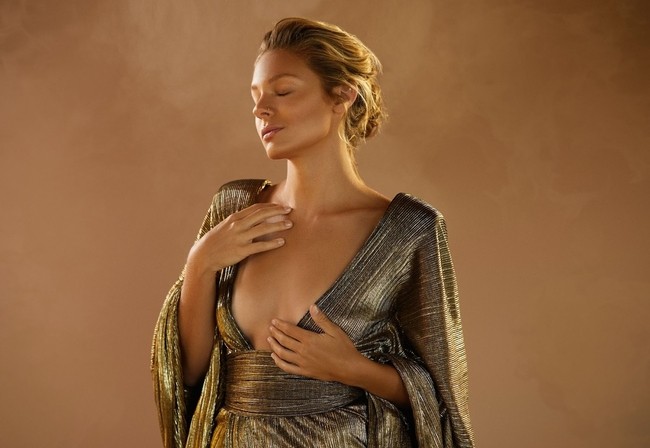 @skopemag news – saturday – march 19, 2022 @ 12 pm est
@skopemag HQ – http://smarturl.it/skope
Helen Reddy's "I AM WOMAN" Video Restored by National Film & Sound Archive of Australia
Today, in conjunction with Women's History Month and the 50th anniversary of Helen Reddy's hit song "I Am Woman," UMe is releasing a fully restored 4k version of the official music video from 1972, scanned from the original 16mm film by the National Film & Sound Archive of Australia (NFSA).
JULIA BLAIR SHARES NEW MUSIC VIDEO FOR "FANTASIZE"
Bleu Clair Treads Softly on Flawless House Single "Mistake" on Insomniac Records – Mar 18
Fresh off his aptly titled 'Prelude' EP that dropped at the end of 2021, the Indonesian sensation continues to press ever forward with a new single that furthers his versatility as one of the most refreshing names in house music at the moment. "Mistakes" is his most elegant creation to date, with an earnest vocal hook gliding atop rubbery drums and silky, lofty strings that lend themselves to a classic house vibe.
Artist: Bleu Clair
Title: Mistake
Label: Insomniac Records
Genre: House
Release Date: Mar 18
Pop artist Muunie shares debut single + music video "Fire" [updated]
Today, the pop artist Muunie (whose name is pronounced like -mony in the word "harmony") has released the first single "Fire" from her forthcoming debut EP Ele.mental. The music of Muunie and her upcoming Ele.mental EP is partly inspired by her work as a professional life coach, wanting to use her passion for music and storytelling to help people with the kinds of mental health struggles and cycles of self doubt that she herself went through with as someone who spent much of her life struggling with suicidal depression. Each track on the Ele.mental EP is named after one of the four elements: "Fire", "Water", "Earth", and "Air". The EP will be released in full on May 27th, 2022.
NOISEPOETNOBODY: Experimental Noise Artist To Release Potential vs Eventual EP Via Scry Recordings; New Track Streaming + Preorders Available
For two decades, Casey Chittenden Jones has been soundtracking the collapse of civilization under the moniker NOISEPOETNOBODY, utilizing homemade instruments, synthesizers, field recordings, tape manipulation and modular equipment to create haunting, discordant, and broken sounds to express the need for creativity in a dying ecosystem.
Perfume Announce New Studio Album, Release Single & Video "Flow"!
Perfume's new single and video for "Flow" is out now everywhere! The single release includes a total of 4 tracks including the title track "Flow" which is the theme song for Japanese TV drama "Fight Song". As well as "Mawaru Kagami (polygon wave live ver.)," which was a mysterious new song performed by the girls for the first time at Perfume Live 2021 [polygon wave] at PIA Arena in Aug. 2021, which will be on the single as a B-side as well as instrumental versions of both songs.
CAT BURNS RELEASES MUSIC VIDEO FOR BREAKOUT HIT "GO"
New Album Release from Son House 'Forever On My Mind' on Easy Eye Sound / Concord
Born Eddie James House, Jr. in Lyon, Mississippi in 1902, Son House at that time had not played music for more than two decades. But the re-release of his early work — commercial 78s issued by Paramount Records in 1930 and two field recordings by Alan Lomax for the Library of Congress in 1941-42 — by Origin Jazz Library and Folkways Records had excited fresh interest in a growing community of blues aficionados.
Seth Olinsky's "Bronzed", the Original Motion Picture Soundtrack, Out Today
Lightning is excited to release the soundtrack for the film Bronzed by composer Seth Olinsky. The film was written and directed by Mike Egan and stars Linas Phillips (Strawberry Mansion, Twin Peaks) and Johnny Pemberton (You're the Worst, Ant-Man).
R&B SINGER ELAINE SHINES BRIGHT IN HER DREAMY NEW SINGLE AND VIDEO "SHINE"
Speaking on the song, Elaine adds: "'Shine' is exactly what it feels like to loosen your grip and let go of fear, more particularly the fear of love, in all its forms. At the time I wrote it from a place of heartbreak – watching someone you love not love themselves or love you the way you love them, but wishing them the best regardless because you see the light in them. Making this song was special because I make a lot of sad girl music, but this time I expressed my pain in a different way which was refreshing. I can't wait to share the rest of the album with you all. P.s. get ready for sad girl season, it's about to get reallllll emotional."
CARRIE UNDERWOOD THRILLS FANS WITH BEAUTIFULLY HAUNTING NEW SINGLE"GHOST STORY"AVAILABLE TODAY (MARCH 18)
Written by Josh Kear, Hillary Lindsey and David Garcia and co-produced by David Garcia and Underwood, the superstar describes "Ghost Story" as "a different take on a revenge song, which is something I love to sing about. Instead of smashing headlights, this scorned lover is letting her ex know that she will continue to haunt him no matter how hard he tries to forget her."
k?d Channels Romantic Headspace on His Blood-Rushing Single "FLOW IN YOU" feat. June One on HARD Recs – March 18
Less than a month prior, the dynamic electronic producer shared the first salvo from his forthcoming LP, which took the shape of "RETURN TO NOTHINGNESS." He's now tapping into a more romantic headspace with the help of woozy vocal delivery from Seoul's June One, who is one-half of the boundless indie duo Glen Check. Together, they concoct a breathtaking electronic-fueled love song with a touch of futuristic R&B.
Artist: k?d
Title: FLOW IN YOU (feat. June One)
Label: HARD Recs
Genre: Trap / Wave
Release Date: March 18
Artist: Steven Kokkas – Track: The Dark Adventures of Why
The Song, "The Dark Adventures of Why" is a good ol' fashioned acoustic rock sounding song recorded by musicians from USA to Japan. It's a fine introduction to the artist and sample taste of his new album "Olive Tree Studio."
French cyber-rock/metal/electro combo OG•EZ•OR shared new single "The Space-Time Travellers".
A couple of weeks after already unveilling the single "Quantum Relay", Cyber-Rock/metal/electro combo formerly known as Entropy Zero just shared another audio excerpt from its forthcoming album with "The Space-Time Travellers" available right now on YouTube.
Josie Pace Sees the Danger Humanity's Direction in Her New Music Video "Future"
Detroit, MI Electronic Rock/Industrial artist Josie Pace releases her new music video "Future"
"Future" is about the mental state of the world today. In the past few years, the world has collectively gone through very hard times. It has caused a lot of people to neglect themselves and mistreat others. In time it can lead to making things much worse. Joise gives more details behind "Future"..