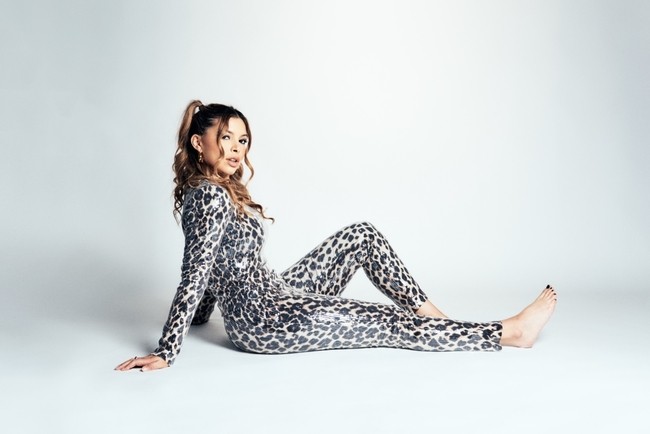 @skopemag news – friday – march 18, 2022 @ 3 pm est
@skopemag HQ – http://smarturl.it/skope
New Music // Hedda Mae – "Rhythm To Myself"
Norway's rising talent Hedda Mae opens up a time warp to the great 90's pop movement in her latest single "Rhythm To Myself" and the result sounds incredibly refreshing. Leaving emocore pop songs to her peers, Hedda is all about bringing positive energy into all she does. File this retro soiree alongside classics from the likes of the Spice Girls and S Club 7. This new song will be followed by a new EP out this fall.
Cypress Hill release new album, share video for "Certified"
Jennifer Saran Dazzles on New Single "We All Make Mistakes," Produced and Co-Written by Narada Michael Walden
On March 18, contemporary jazz and pop singing star Jennifer Saran will release her deeply soulful and spiritually nourishing new single, "We All Make Mistakes." Written with her creative partner and producer, Grammy and Emmy winner Narada Michael Walden (Aretha Franklin, Whitney Houston, Mariah Carey), "We All Make Mistakes" is an uplifting musical experience and a radiant reminder that life is too short to live with regrets.
gavn! Releases New Pop Anthem "lift you up (someone else)" To Help Fans Going Through Heartbreak
More from gavn! about the inspiration for the track:
"lift you up (someone else)" is a song I wrote for someone always striving to be the bigger person. Often when relationships come to a bitter end, it's tough for the person on the receiving end, and to be honest, we all want the person we love to be happy. I created this shoulder for you to lean on, a piano ballad that allows you to find comfort in who you are in your desires to love someone unconditionally despite how much it may be hurting you. This is a song you cry your eyes out to, and this is THE song that you cry to in your room at 2 am because nothing makes sense anymore.
AFTER REACHING NO.1 WITH "GYALIS," CAPELLA GREY RECRUITS NIJA FOR NEW SINGLE
T-SHYNE RELEASES VIDEO SINGLE "TOP 5" — RISES WITH CHAMPIONSHIP MINDSET!
Southern Rock Artist CAGE WILLIS Releases New Single "Who I Am" to all major platforms!
Southern rock artist Cage Willis has released a new single titled "Who I Am" to all major platforms. The single is from his full length album due out this summer! In support of the album release, Cage Willis will be playing a hometown show at Merchant Park in Mount Carmel, IL on May 14th.
NIGHT CROWNED Release New EP and Share Visualizer Video! "Rebirth Of The Old" out now on Noble Demon!
Today, Sweden's very own Night Crowned release their brand new 4 track EP Rebirth Of The Old via Noble Demon. With their intoxicating blend of uncompromising blackened death metal, symphonic arrangements and dark, hypnotic soundscapes, Night Crowned have quickly made a name for themselves and this EP should be another powerful appetizer for a new album coming in the near future! In support of the new release, Night Crowned have shared a visualizer video for the track "Rex Tenebrae", which features Christian Älvestam (Ex -Scar Symmetry) on guest vocals.
TODAY: Alex Exists shares modernized version of classic "Rock On" with 90's nostalgia dripping official video
His first release is a cover of the David Essex song, "Rock On," for a multi-artist cover album, Coverama. Alex's version is a hypnotic and sultry interpretation that incorporates rhythmic breathing, pizzicato strings, ragtime pianos, toy drums and more… which challenges the question, "What is rock 'n roll really supposed to be?"
Annika Wells, Songwriter for BTS, ILLENIUM, Shares "Modern Art" Music Video
Mighty Mystic Release New Album Giant TODAY
For over 20 years, multi-talented Reggae artist, Mighty Mystic has masterfully managed to hold firm to his Jamaican roots while coining his own identifiable sound "HARD ROOTS' by adding elements of Hip Hop and Rock to the Roots Reggae sound. Today he is proud to announce his 5th full length studio album Giant. The most musically diverse album Mystic has released to date! Giant is due out on March 18th and will be available everywhere you stream music. Download and save here:
V Knuckles (N.B.S) Drops Another Banging Visual "The Game" FT. Termanology & Phoniks
Pop artist Muunie shares debut single + music video "Fire"
ROSALÍA RELEASES MUSIC VIDEO FOR "CANDY" FROM BRAND NEW ALBUM 'MOTOMAMI'
ELLE KING BRIDGES THE GAP BETWEEN EDGE AND TWANG IN NEW TRACK, "OUT YONDER"
UDO DIRKSCHNEIDER Sings In German For The First Time On New Single/Video "Kein Zurück;"
RUBY RED NEW SINGLE "TOO LATE (TO CALL)" & SIGNS TO VIRGIN
Listening to Ruby Red (composed of Daniel Laner and Fernando Fine) is like going back in time to the future – with 80's synths clashing nicely with a modern edge. Today, the indie-pop duo have shared a brand new single "Too Late (To Call)," co-produced by Nineteen85 and DallasK. The record blends lyrics tinged with yearning and wistfulness with an injection of infectious rhythm for those looking to lose themselves on the dancefloor.
Madison Margot serves romantic country vibes in "All My Wishes"
Another confessional tale, "All My Wishes" lays bare Margot's brand of autobiographical pop in a dreamy blend of classic country, pop and folk – produced in Nashville by Adam Wheeler, who has crafted hits for some of country music's hottest names like Tenille Arts and Scotty McCreery.
Annabel Gutherz Releases New Single "Retrograde"
"Retrograde" arrives on the heels of Annabel's debut album, Loose Ends, which was released in late 2021. In contrast to the softer ballads that featured prominently on the album, Annabel's newest single taps into a more maximalist pop-rock sound. Filled with driving drums, anthemic production and deliciously infectious pop hooks, "Retrograde" represents the beginning of a fresh chapter for this rising artist.
Annabel Gutherz Reminds Us To Keep Moving Forward with 'Retrograde'
Lia Hide Shares Second Single 'Dinner' Taken From Upcoming Album Via Conch Town Records
Greek Avant-Pop artist Lia Hide returns with her new single 'Dinner' taken from the upcoming, fourth studio album 'The Missing Fourth Guest'. Having previously signed to EMI-Universal and worked with a number of acclaimed producers including multiple Grammy award winner Adam Ayan, the Athens based artist has established herself as one of the most exciting names on the Greek Art-Pop scene. Now back with a three piece band and new material released via Conch Town Records, Lia is once again demonstrating her prowess as a songwriter, vocalist and musician.