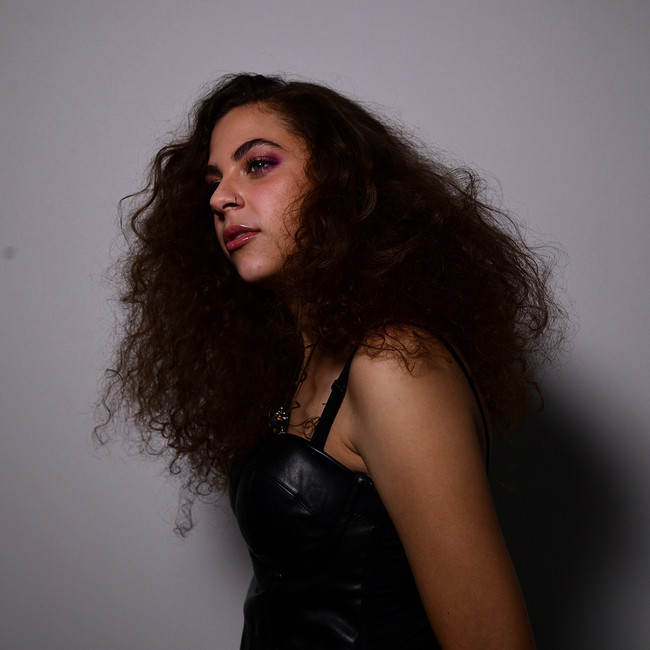 @skopemag news – wednesday – march 16, 2022 @ 12 pm est
@skopemag HQ – http://smarturl.it/skope
French Art-Rock/progressive-rock project Far From Your Sun shared new song "The Hand and the Voice" // New album 'The Origin of suffering' to be digitally released on March 31st 2022
A few weeks after unveilling a first glimpse from its upcoming effort with the single "Water for Osiris", French art-rock/progressive-rock project Far From Your Sun just shared another excerpt from the record with the song "The Hand and the voice" available right now on Bandcamp and the main streaming services.
BEAU DIAKO SHARES THE NEW SINGLE 'ALONE' FEATURING EGO ELLA MAY
The rising British / quarter-Ukrainian artist Beau Diako has been amplifying his reputation of late, his recent releases featuring guests such as Bas, Etta Bond, Rad Museum, Tobi Tunis and emawk has lead to tastemaker tips from The Line of Best Fit, Wonderland, Notion and support from Gemma Bradley on Radio 1. He continues to build interest ahead of the April 1st release of his debut album 'Nylon' by sharing his new single 'Alone', which features Ego Ella May.
MEYY & Jelani Blackman star in alluring official video for 'Rain'
KID RAIN SHARES EX-GIRLFRIEND, EX-BOYFRIEND AND THEY/THEM VERSION OF HIS NEW SINGLE 'I HOPE YOU NEVER FALL IN LOVE AGAIN'
Rising pop star KiD RAiN is in the middle of a big inclusive viral moment as he today shares his brand new single 'I Hope You Never Fall In Love Again'. Released in three different versions (ex-girlfriend, ex-boyfriend and they/them), it's an insanely catchy shout-it-out loud pop stomper, and probably the most inclusive FU to an ex ever written.
OUT TODAY: Avant-pop Artist MARIA Die RUHE Shares 'Skin' Music Video [FFO: Röyksopp, Lykke Li and MØ]
Tenderhost share debut single 'My House" + announce new EP "The Tin" | Out 29th April | Free entry headline show at the Sebright Arms, London on 24th March
Today, North London sextet Tenderhost reveal their a new single titled "My House". The track follows their recent song "The Descent" and is accompanied by the announcement of their debut EP, "The Tin", which is out 29th April 2022.
Spanish singer-songwriter Yawners drops new single 'Rivers Cuomo' and announces album
After releasing Yawners' debut album in 2019, Elena Nieto found herself at the end of a whirlwind year. Her debut LP Just Calm Down showcased the Madrid musician's love for huge, hooky alternative rock moments chased with the hummable accessibility of power pop. It was a combination destined to set the international stage ablaze. After gracing stages at SXSW in the U.S. and Eurosonic in the Netherlands, the pandemic caused Nieto to reflect on the present moment through the lessons of the past. The exciting songwriter returns in 2022, newly signed to Big Scary Monsters (UK), she releases a brand-new album on May 6th, Duplo, and shares a blistering new track and video, 'Rivers Cuomo', taken from the album. The Weezer man himself said "this is a really pretty song" upon hearing it.
Out Now: Jill Lorean (former Sparrow and the Workshop / Frightened Rabbit) set to release freak folk odyssey 'Black Dog'
'Black Dog' the hauntingly trance-like new single from Jill Lorean is now out with a painstakingly put together accompanying video, which premiered on For The Rabbits last week who cited the track as "an ancient epic re-imagined for a modern world".
iamkyami releases new single "When I Call" (feat. Lazygirl)
Manchester based Japanese-American artist iamkyami today releases new single "When I Call" (feat. Lazygirl) alongside an animated video illustrated by JanCarlo Caling. "When I Call" follows previous singles "Internet Friends" and "Stars" – all lifted from iamkyami's new EP 'The Kenny Klubhouse' – out 29th April via Heist or Hit (Her's, Pizzagirl, Eades).
The Black Seeds Drop New Single/Video "It's So Real" | Announce Album
Following on the release of recent singles 'Bring The Sun' and last year's perfect summertime banger 'Let The Sunshine Through,' and destined for dancefloors worldwide, 'It's So Real' is The Black Seeds at their party best. Driven by an infectious muted guitar riff and backed by a rock-solid bass and drum groove, 'It's So Real' weaves and tantalizes. The groove constantly evolves, dropping in and out creating an enticing labyrinth of rhythm and melody with The Black Seeds co-frontman, Barnaby Weir, and his distinct vocals, the glue that holds the track together.
AMANDA McCARTHY RELEASES NEW SINGLE "DON'T STOP ME"
Known for her powerful vocals and lyricism, Amanda has a unique ability to connect emotionally with her fans. With empowering lyrics like packing up my bags and I'm leaving today, I don't got time for that, and if you don't like what I say, don't stop me as I'm walking away, "Don't Stop Me" is sure to be an energizing anthem to all who listen.
JULIA BHATT Announces Debut Album 'it is what it is,' Shares "Cotton Candy"
"I've been sitting on a lot of this music for a while and have been tinkering with the songs a lot. The title is a reminder to me exactly that: it is what it is," says genre-jumping Miami-based indie artist Julia Bhatt when asked about her debut album [out independently on July 20, 2022]. "The album title is a little homage to one of my favorite ever albums, Is This It by the Strokes. I had a HUGE Strokes phase that never went away." The first official single off the album, the jangly indie pop "Cotton Candy," is out today and Bhatt says the track is "a love song of sorts, not necessarily about someone, but more of a feeling that can come from someone. It's about feeling safe being on the edge and comfortable in foreign places… kind of like a rollercoaster. You put your trust in the thrill, sorta."
Irish alt-rockers, Rowan, share new single "Honesty" + video today from upcoming debut LP
"It's hard to be 100% honest with ourselves and each other" explain the band, who sing of the tribulations of keeping one's integrity intact, over a bed of mesmerizing garage-rock grooves and blustery guitar lines. The track is accompanied by the following video, compiled of raw footage from the band's archive; a montage of their favorite moments from the past year.
Hollie Cook readies new album Happy Hour for summer, shares "Full Moon Baby" music video & 2022 tour dates
Lovers of lovers rock, rejoice! Hollie Cook returns with Happy Hour on June 24; pre-order today on CD, LP, and limited-edition orchid & tangerine Peak Vinyl in the Merge store, Hollie's website, and participating independent record shops. Rough Trade will have an exclusive orchid & aqua vinyl pressing available at all of their shops, including Rough Trade East in London where Hollie will perform a record-release show on June 30.
Young Roddy – "Weed & Women"
Dream Pop Songstress Grace Joyner Explores Lost Connections on "Lovers Do," Released via Wonderland Magazine
"'Lovers do' is a song about possibilities. In my experience, there are connections I have found where the possibility of love is apparent but the relationship will never materialize for whatever reason. The repetitive melody and juxtaposition of the instrumentation are meant as a reflection of the state of these types of relationships. The possibility of them exists in limbo somewhere in the ether." -Grace Joyner
New DIY video for MJ Lenderman's latest single "TLC Cage Match" is out today!
Jake Lenderman lives in Asheville, North Carolina. He plays guitar in the indie band Wednesday, sometimes fishes on the Pigeon River, and creates his own music as MJ Lenderman. His latest solo release with Dear Life Records is titled Boat Songs. Lenderman describes the album as his most "polished" sound to date, built around songs that "chase fulfillment and happiness"—whether that means buying a boat, drinking too much, or watching seeds fall from the bird feeder.
Music polymath, Christina Wheeler, shares touching single "Where Did You Go?" from upcoming LP
While previous singles "Asleep At The Wheel" and "Into The Sun," depict imagery of ecstatic self-destruction, "Where Did You Go?" paints a different–yet equally vivid, poignant picture. The track allows Wheeler space to ponder where her loved one may have gone, and try to envision their physical transformation into nature. The song's final thirty seconds consists of a high note held by Wheeler that ushers in a sense of peace, calm, and closure—a moment that feels like the end of a chapter tinged with a lingering touch of wonder, hope, and curiosity about the unknown.
International Anthem new signee Daniel Villarreal announces debut album "Panamá 77" + shares single/video "Uncanny"
Out digitally today is first lead single "Uncanny," a psychedelic funk dub with spacey William Onyeabor-style synths. Villarreal recalls that "we were jamming in Bardo's little garage studio the night before we did the recording at Scottie's house. I remember starting the main groove and Bardo jumping in with a wacky bass line. We celebrated how weird it was even though we weren't playing the same groove together, it came out in a strange, wonderful way that surprised us." The single comes via a video filmed & edited by Burkie.
Paul Leary (Butthole Surfers) Shares "Mohawk Town" Video via StereoEmbers | 'Born Stupid' LP Out Now Via Shimmy-Disc/Joyful Noise
Today, Paul Leary (Butthole Surfers) shares a new music video for his single, "Mohawk Town," which comes off his solo return LP, Born Stupid, out last year via Shimmy Disc/Joyful Noise. The track is Paul's version of The Vandals' track of the same name.
James Hype & Miggy Dela Rosa link up on new single 'Ferrari'
James Hype and Miggy Dela Rosa have joined forces on new single 'Ferrari', out 15th March on The Cross Records.
Finding the sweet spot between euphoric floorfiller and soulful pop ballad, 'Ferrari' combines a driving bassline with Miggy's pitch-perfect vocals and the smoothest Spanish guitars. It follows Hype's remix of the Belters Only smash 'Make Me Feel Good'. He also kicked off 2022 with 'Say Yeah', a single that has already amassed 1 million Spotify streams.
Peso Montana – "Hit That MF"