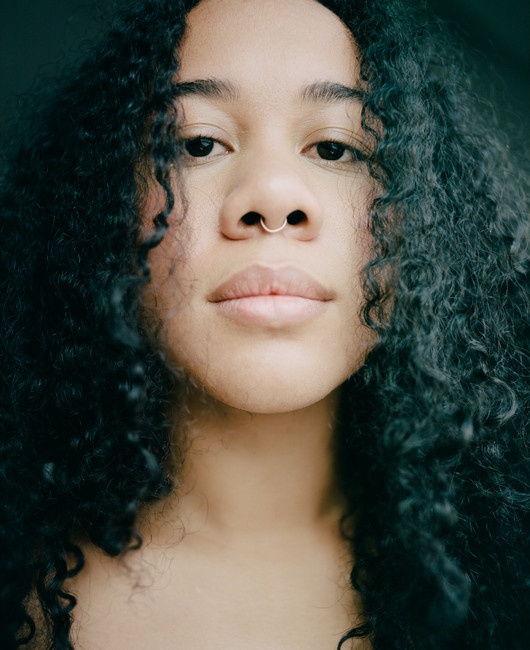 @skopemag news – tuesday – march 8, 2022 @ 7 pm est
@skopemag HQ – http://smarturl.it/skope
ROSIE Shares New Single/Video "Next Life"
"Next Life" is a dramatic, piano-driven anthem that captures ROSIE's difficult journey towards self-love, mental wellness and inner growth. "'Next Life' is a complex song for me," she says. "Though it is painfully heartbreaking, I wanted to add a sense of hope each time the chorus circles back, 'maybe in my next life I can live my best life.' This song evokes a wide range of emotions, but I hope that ultimately it sends the message: we're all just human beings, doing our best to feel our best, whether it is in this life, or in our next life."
DUAL ANALOG Merges Spirituality & Sexuality For New Album, 'Lust, Worship & Desire'!
Seattle-based "turbowave" band, Dual Analog has just unveiled their new album, 'Lust, Worship & Desire'. Conceptually inspired by Buddhism, the album tells a story of the intersection of sexuality and spirituality.
The album opens with narrator being kissed for the first time. After years of living without affection, he decides feminine love was missing from his life.
Chris Mardini Follows Breakthrough Album With Seething New Single, "Pockets"
Following the success of his self-titled, debut album, which earned him accolades from outlets like SPIN and Flaunt and the title of "rock and roll's future," 19-year-old songwriter Chris Mardini is back with "Pockets," a seething new single that offers an unvarnished look into the mind of this young creative. "I wrote this song in a pretty dark place," Mardini explains. "It's about the struggle of self-identity and the fear of failure/rejection." Mundane Magazine premiered the song, writing "Mardini belongs to a rare breed of artists born to give voice to our most complex emotions."
VIDEO PREMIERE: NYC Emerging artist Chris Mardini Unveils New Music Video For 'Pockets'
STEVE FORBERT releases lyric video for "Moving Through America," new tour dates announced
Years before Americana music earned its own category at the Grammy Awards, Steve Forbert helped pioneer the genre's mix of folk, roots-rock, and richly delivered storytelling. He's been a torchbearer of that sound for more than four decades since, navigating the twists and turns of an acclaimed career that's taken him from gold records to Grammy nominations, from New York City's CBGB to Nashville's Bluebird Cafe, from his 1978 debut album to 2022's vital and versatile Moving Through America, out May 13 on Blue Rose. Today, Forbert releases a panoramic lyric video for the album's title track, a road song cataloguing towns and late-night drives though mid-America. The album will be released on Blue Rose on May 13, 2022.
WOORMS: Baton Rouge Noise/Sludge Rock Trio To Release Fatalismo LP Through SuperNova Records In May
WOORMS' gnarled anthems thunder with elements of dirge, grit, groove, and bellowing amplification foundationally attributed to masters of the realms of noise rock, sludge, and psychedelic metal scenes, citing evident influence from the works of the Melvins, -16-, Unsane, Today Is The Day, Buzzov*en, Boris, and the like. Since their 2017 formation, the band has developed a solid fanbase, both through performing live and through a constantly growing discography, releasing material through the likes of Sludgelord Records, Forbidden Place Records, and their own Hospital Records, including two LPs, an array of singles, demos, and EPs, and split releases with A Hanging, Radiant Knife, and just recently with The Grasshopper Lies Heavy.
NAKAYA Shares "Fire Becomes Me" Single and Music Video via Ones To Watch | 'Fire Becomes Me' EP Out April 1 via Better Company Records
"'Fire Becomes Me' is a back and forth perspective between my current and past selves. I wrote this as part of a series I ran in 2020 when I felt galvanized by the world's eyes on Black issues. I attended protests several times a week and wrote what arose within me. I shared the demos on Bandcamp and picked causes to donate proceeds to. To me, this song is about the resilience of the Black community and how in constant adversity, we take the fire and rise like a Phoenix from the ashes."
MILLS RELEASES 'RIGHT DOWN THE LINE' SINGLE & VIDEO
Out today is the music video, filmed during Mills' recent trip to Jamaica, where he spent several days working on his anticipated new music. Showcasing Mills as he writes and records at GeeJam in Port Antonio, the visual captures the rising performer as he travels across crystal blue waters and through lush jungle forests.
YE RELEASES "HURRICANE" VIDEO FROM GRAMMY-NOMINATED GLOBAL #1 ALBUM DONDA
DAY OF DEPARTURE Go To War In "Pierce the Sky (Conflict)" Off Proggy Debut S/T Out March 25th
The third single "Pierce the Sky (Conflict)" from Day of Departure's upcoming proggy narrative is fast and intense, mirroring the part of the story that tells of war and brutality. When setting out to create this album, the band wanted to create their own soundtrack to a storyline that would ring familiar to fans of the sci-fi and apocalyptic genres, but with their own unique twist on the theme.
Day of Departure Premiere Their Powerful "Pierce The Sky (Conflict)" Music Video
Glasslands share caustic new single and video "Mad"
This concept album follows fictional protagonist Mr. Creeps, who resides in the titular location The Deep. Dealing with concepts of failure, insecurity, grief and depression, The Deep chronicles the main character's journey of self examination and gives the listener the opportunity to draw parallels to their own life. The band consists of Josh Kincheloe (vocals), Jordan DiSorbo (guitar), and Brandon Mullins (drums) and specializes in meshing heavy riffs with atmospheric post-rock to create a sound that is uniquely their own.
Toronto's Celebrated-Psych-Rockers LAMMPING release "Stars We Lost"
Toronto's celebrated purveyors of psych-rock, LAMMPING, have just released Stars We Lost, on We Are Busy Bodies. The highly anticipated EP is available now on all streaming services and on one-sided, limited-edition, 12″ vinyl. Stars We Lost is a collection of 70's soaked space-rock bangers that'll surely win the hearts of fans of Black Sabbath, Blue Cheer, Spacemen 3, Stereolab, De La Soul, Kraftwerk, and Hawkwind.