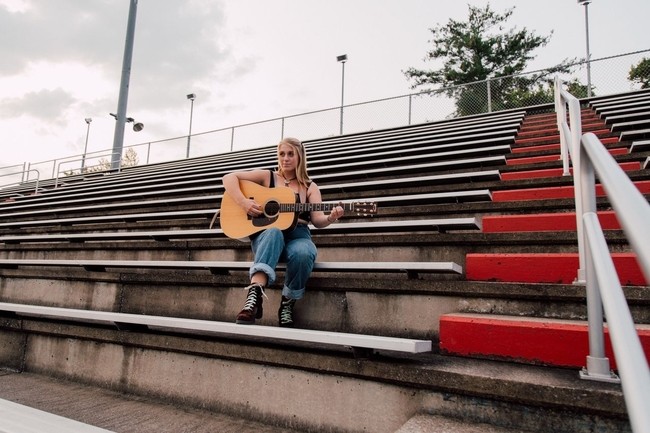 Americana-pop singer-songwriter Erinn Peet Lukes sat down recently with @skopemag to talk about her music around the release of her stunningly great new EP, "EPL" (out now).
@skopemag: Hi, Erinn! Tell us about your new EP, "EPL."
Erinn: This EP is mostly made up of a batch of songs I wrote at the very beginning of the pandemic. I was bored and isolated, and I did a song challenge. Usually, I write a lot of songs about one relationship or situation. I think this EP is unique because all of the songs are about different subjects. I've got a song about prepping for the end times, a song about Britney Spears, an Irish-inspired tune, and a country bop. Somehow, they all fit!
@skopemag: Your single, "Dime a Dozen," is awesome. What is the story behind the song? What inspired it, and why did you write it?
Erinn: I was inspired to write it after the stupidest, smallest interaction. Someone texted me who had ghosted me in the past. He said he was reaching out because he "cared about my music," and this really got me upset. I knew he didn't care at all about my art. It can be hard being a woman and a musician in a male-dominated industry. If you don't feel objectified as a woman in the industry, you feel ignored. I felt like musicians I dated always had to be better than me or show off to prove they could do it, too. All of my annoyance came out in the song "Dime a Dozen."
@skopemag: For the folks who are just meeting you for the first time with this feature, how would you describe your music in a nutshell?
Erinn: My songs are inspired by pop and rock, and the mission of my hooks is to get stuck in the listener's head. If you listen close, you'll always hear a story with little details and clues that give away a deeper story. The instrumentation changes from bluegrass to country to borderline pop, but I can never run too far away from the fiddle and mandolin.