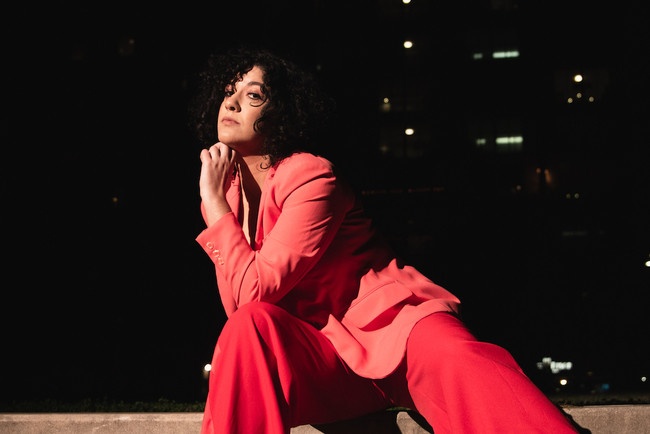 @skopemag news – tuesday – march 8, 2022 @ 10 am est
@skopemag HQ – http://smarturl.it/skope
AVRIL LAVIGNE'S SEVENTH STUDIO ALBUM LOVE SUX DEBUTS IN THE TOP 10 ON THE BILLBOARD TOP 200 CHART
Eight-time GRAMMY® Award-nominated multi-platinum singer, songwriter, designer, and philanthropist Avril Lavigne's highly anticipated seventh studio album Love Sux has debuted in the top 10 on Billboard's Top 200 Chart, landing at #2 on Billboard's Top Album Sales Chart, Top Rock Albums Chart, and Top Alternative Albums Chart. The album, which marks Avril's 6th Top 10 album on the Billboard Top 200 Chart, was released February 25th via Travis Barker's DTA Records.
'LOVE IT' OUT NOW
LOVE IT by Dylan McCarthy is a very unique song because of it's wordplay, mixed with catchy melodies and funny/creative video. This fun and upbeat song acts as a fresh new kind of pop/hip-hop music from a young man from Buffalo, NY. Dylan, although a relatively unknown act, is currently signed and represented by his manager, Johnny Vieira, who has founded several big acts. Dylan has potential to blow up and be one of these big acts soon due to his infectious hooks and happy personality that both shine in this video. With more exposure and time for this young man to grow a fan base and an audience, there is no telling the limits he could get to.
Billboard praised artist: song against domestic violence
Casii Stephan is a soul pop/rock artist hailing from Minnesota. Now based in Tulsa, Oklahoma, the impassioned songstress evokes subtle vibrato notes and roller-coaster-like melodies, which immediately grab the listener, while her emotional lyrics share intimate stories. She has been compared to the likes of Florence Welch, Fiona Apple and Carole King, as her vocal timbre possesses a full and warm quality.
The BLACK WATER PANIC Project – Release Music Video For "The Cold of Frost"
"The video is basically a chronicle of the outrageous happenings that occurred in the last few years. Not only the worldwide pandemic and the riots that are happening because of it, there's also the reemergence of authoritarian regimes all around the globe, the BLM riots, women fighting for the right to decide about their bodies themselves (as seen with the abortion legislation in Poland right now), asshole politicians that brought this world to the disaster we currently see on our TV screens now in the form of the war in Ukraine, corrupt leaders in the pockets of billion dollar corporations and banks – hell on earth sponsored by corporate greed. It's a video and song about the loss of trust in governments and the reality presented in the media, an inventory of the bad condition of human conscience and nature. Our mainstream culture is based on vanity and lies, starting with social media drama, thoughts and prayers instead of actions, and (not really) ending on the overwhelming hypocrisy that's flooding us from every screen. It's a video about not being able to cope with this bullshit around us any longer. Every day we stray further from all known gods and ethic norms, and we're supposed to just let it happen, because it's already too late for counter action?"
OUT NOW: UK House Aficionado jackLNDN Unveils 'Return' Single [FFO: Ben Bohmer, Jan Blomqvist, Yotto]
Laa Lee & Cristale release much anticipated viral banger 'Bong Bing'
Jamaican dancehall artist Laa Lee has joined forces with South London rap talent Cristale on their incredibly infectious future hit 'Bong Bing', out now via Black Butter.
Underpinned by a sparse-but-heavy dancehall production by Shane Brown for STARS, 'Bong Bing' sees both artists trade slick Patois bars, with Laa Lee's smooth flow juxtaposing with Cristale's rapid-fire energy. Spreading like wildfire over the last few weeks, the track has already clocked up 400,000 video creations on TikTok after a short clip was teased across socials.
Don't Worry (Specialist Subject) share new single 'The Scythe's Remorseless Swing'
Ahead of the release of their new album Remorseless Swing at the end of this month, UK indie-rock band Don't Worry have shared 'The Scythe's Remorseless Swing'. Since their inception in 2014, Don't Worry have earned themselves a loyal following, releasing their debut album Who Cares Anyway? back in 2018. The band, helmed by co-lead singers Ronan Van Kehoe and Samuel Watson, write about everything from the mundanities of life to the relatively profound delivering a relatable commentary on modern day life. Coming in at just over a minute, the band's new single may be short but it really packs a punch. On the track, Van Kehoe says: