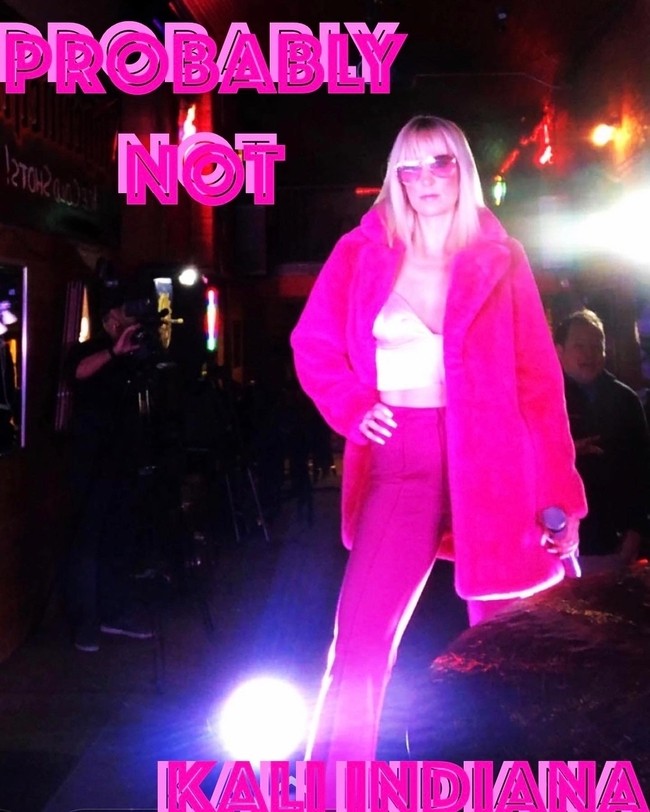 What I love most about Kali Indiana's recent single 'Probably Not' is the track's ability to make you laugh, make you sigh and allow you to feel totally seen all at once. This single is a complete love letter to strong women… or, as Kali Indiana puts it, it's a "manifesto for the ladies who just want to be left alone to have a drink". The outlaw country-rock artist is putting the bar-lingering chancers to rights with an anthem meant for those moments you're trying to find a polite way to say "please, for the love of God leave me alone". It's a total 'we're over it' kind of tune; perhaps that's why I like it so much. Since Kali Indiana has travelled from California to Nashville and beyond with her five-piece band, it's safe to say she's seen a lot of these scenarios play out. 
"First-hand account from the stage of honky tonks all across the country. We have a unique vantage point to the crowd every night, and we've seen so many guys get shot down. Women are taking back the barstool, and we're just here to give them something to dance to while they do," says Kali. 
There's a subtle comedy to the sassy hook and blunt lyrics that swim within the female-focused empowerment of the track. Throughout the track, Kali sings directly to those dudes just playing the odds, which makes it the perfect song for belting out alongside. In your local bar, on a girl's night out or just solo in your bedroom; the choice is yours. Kali Indiana's vocals are superb as she shows off her unique country twang. There are moments of awesome vocal acrobatics towards the last chorus; it's no doubt that Kali Indiana knows how to take us on a journey with her vocals. As the track grows more and more empowering, so does her singing. Kevin Sullivan's lead guitar creates an interesting atmosphere behind Kali. With sweeping guitar gestures and intricate runs that fill the space between Kali's melodies, Kevin adds colourful moments of contrast throughout the track. Joshua Rex's fiddle is one of my favourite elements of 'Probably Not'. His effortless melodies are really refreshing as he takes up space in the higher frequencies. It's a beautiful balance with the lower realms of KC Cameron's guitar, Michael Fernando's bass and Christopher Jobe's drums. All together, they create a soundscape that boats the best elements of the country-rock genre. And in a genre that has been seen as mostly male, it's clear that Kali Indiana is showcasing the formidable force of a female vocalist sharing her unique perspective. 
Follow Kali Indiana on FACEBOOK | TWITTER | INSTAGRAM | WEBSITE 
Listen to 'Probably Not' on SPOTIFY NOW 
Watch the VIDEO for 'Probably Not' on YOUTUBE NOW 
By Sasha Lauryn