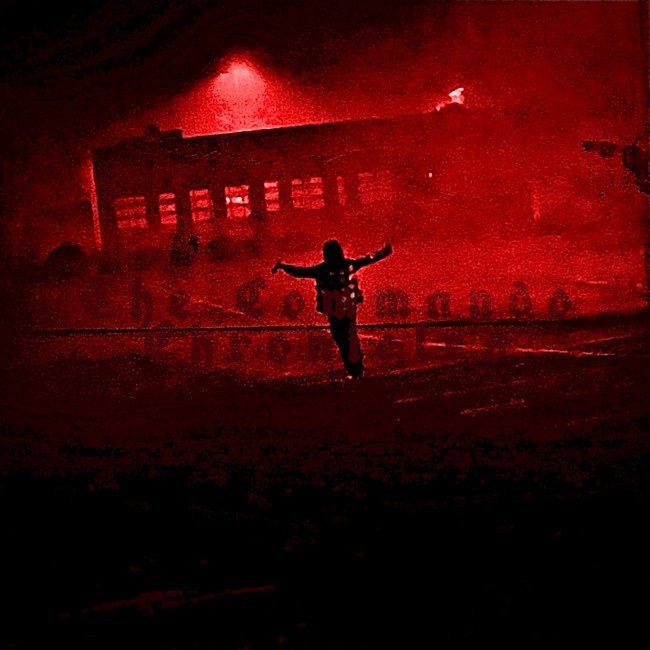 Playboi Brando aka Brandon James Thayer is a young, up-and-coming artist who is relentless on the microphone. With an aggressive approach, Playboi Brando is aiming high with his new release titled 'The Commando Chronicles'. Playboi Brando is all set and bringing his A game, so ready…aim… FIRE!
This new album is an interesting listening experience because during the first half, you will hear hard-core hip-hop and then the second half Playboi Brando touches more on sensitive matters and material. Brandon James Thayer certainly knows how to mix it up from start to finish for a wide audience. 'The Commando Chronicles' offers 9 original tracks where Playboi Brando is coming hard at you like Rambo in the jungle.
The record starts up with a trance rap called "I Cop The Guap (Feat. 6ix0Kero) that even includes a bit of a dance club hook. Next up is the title track, "The Commando Chronicles (Feat. 6ix0Kero)" that provides rugged beats & rhymes with Playboi Brando flexing on the mic. On the song "I'm A Devil (Feat. 6ix0Kero)", Playboi is spitting lyrical artillery from all directions and not clownin' around on this heavy hitting number. Get the ready to hit the damn deck on "Bad Habits (Feat. 6ix0Kero)" where Playboi Brando is blasting off gritty lyrics on this smokin' track. Heading into track five, "Here We Go Again", the listener will pick up on a melodic flow coming from a smooth, rhyme criminal who is locking it down in style. Playboi Brando sends out a deeper, reflective approach & delivery on "Soul Splitting" that will keep listeners engaged. On track seven, "I'm drowning", you are getting a solid bass line and bouncin' beat, which is setting the stage for Playboi's diary of life and all its struggles. On the next song, "Paradise", one will experience hip-hoppin' with a Pop twist that proves to be an enjoyable listen. On "Paradise", the catchy hooks & beats and free-flowing verses will appeal to all of your senses. Playboi Brando goes out like a true champ with a fab finish on "I Miss You".
I was impressed with Playboi Brando's overall efforts here because you get the sense that this artist has a lot on his mind and is not afraid to say it. Blunt and to the point while also touching on more personal & sensitive issues sums up 'The Commando Chronicles'. With rough, rugged & raw tunes along with mindful songs, Playboi Brando has many layers that can be appreciated. Be sure to check out the new album and find Playboi Brando on the following sites:
Spotify Link: https://open.spotify.com/album/3VFz27XcBGkvXsPo6l0GUA?si=DZQjhg-xS2GN-pK3sLg3oQ
Apple Music: https://music.apple.com/us/album/the-commando-chronicles/1608088157
Soundcloud: https://soundcloud.app.goo.gl/G44KNKFYS6ZCdtT1A
Twitter: https://www.twitter.com/grandmasterb20
Instagram: https://www.instagram.com/_playboi.brando_
Spotify: https://open.spotify.com/artist/1ADl88p64tHInN5ihAtxZu?si=DUWPJsXGQaW2oRR4VGVlbQ
Apple Music: https://music.apple.com/us/artist/playboi-brando/1597915638
Soundcloud: https://soundcloud.app.goo.gl/CburgCXjewfb8x9L6.
By Jimmy Rae