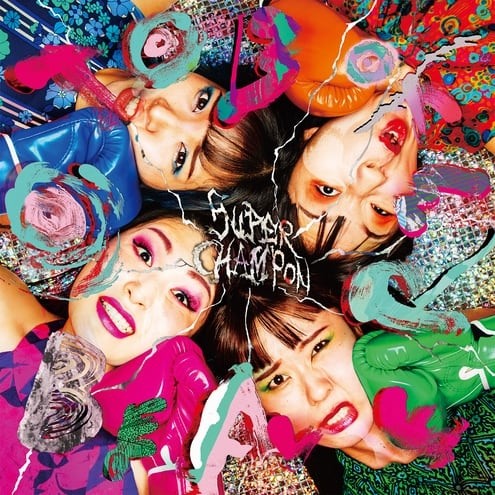 @skopemag news – friday – march 4, 2022 @ 4 pm est
@skopemag HQ – http://smarturl.it/skope
Morgan Harper-Jones Shares New EP 'While You Lay Sound Asleep' || Out Now on Play It Again Sam
Today, Rochdale songwriter Morgan Harper-Jones shares her highly awaited EP While You Lay Sound Asleep (on Play It Again Sam) alongside new single "Never have You."
"Never Have You" took shape after Morgan decamped to Keaton Henson's house, where they wrote together just before lockdown. "I wrote that song as a sly dig at somebody I met who I thought was emotionally unavailable," she laughs, "and then six months later I was like, oh no, it's about me!"
Daily Discovery: "All I Do" is Morgan Harper-Jones' Ode to Letting Go
For Skope: Platinum Aussie duo Stafford Brothers releases fresh take on Blink-182's hit song "I Miss You." Out now on Purple Fly
Folk Anthem About Getting By
For his entire life Joey Harkum has been strumming a guitar and after a decade of touring as the lead singer and songwriter of Baltimore-based band Pasadena, he released his debut solo album, Love and Labor, to critical acclaim in 2016. Known for his deep and poignant lyrics telling stories of joy, love, loss and sadness, Joey brings the human experience to life through his relentless tour schedule that culminated in the release of Live at Buffalo Iron Works in 2018. 2020 brought new challenges but Joey has responded with writing and recording new music and has released his brand new album "Storyboard" in March of 2021.
Houston, Texas Classic Rock Sound Tracing Paces New Single "NO MORE"
Houston, Texas, Tracing Paces release their new single "No More", delivering a taste of an audio feast inspired by '70s and '80s rock. Band members Jason Oquendo- Vocalist, Mateo Maldonado- Guitarist, Will Sadler- Drummer, Alex Booth- Bassist, and Jesse Li- Keyboardist are focused on their goal to create and pursue their own brand of classic rock n roll. Their single release "No More" confirms this undertaking as you listen to the solid musical roots pulsing through.
Donovan Melero (Hail The Sun) shares new single "Hated Seeing You Cry"
Today, inimitable Hail The Sun and Nova Charisma vocalist Donovan Melero released his new single "Hated Seeing You Cry", which will appear on his upcoming album Chelsea Park After Dark due out April 22nd, 2022 on Equal Vision Records. In September of 2020, an impromptu call to Joe Occhiuti (a partner of Donovan's at Kill Iconic Records and bass player for Ice Nine Kills) and Allen Casillas (Kill Iconic recording artist and touring drummer of Hail The Sun,) led the trio to Long Island, where they holed up at the famed Vudu Studios with producer Mike Watts for a week. Writing a solo album for the fist time, Donovan assembled the trio in an effort to explore new avenues musically and challenge his songwriting. What emerged from that session is what you'll hear on Donovan's debut single. Musically eclectic, the album guides you through Donovan's personal experience of loss, regret, acceptance, healing, and hope.
New King Cardiac Video Animated By Artificial Intelligence
King Cardiac has handed the paint brush to the machine for their upcoming music video to "Midnight Cigarette," animated entirely using artificial intelligence.
The video travels through abstract, kaleidoscopic landscapes that morph in time with the song's brooding groove. Though the striking images are born out of a computer matrix they have an emotional quality that is surprisingly human.
Hayden Haddock Releases "Better Than Your Memory" Music Video
The release of "Better Than Your Memory" follows the release of Haddock's "Wind It Down" in late 2021. Produced by Haddock's manager/hit producer/songwriter Trent Willmon (Cody Johnson, Granger Smith, Kevin Fowler) and written by Willmon and Wynn Williams, "Wind It Down" is currently climbing the Texas Country charts.
LETTING UP DESPITE GREAT FAULTS SHARE NEW ALBUM
Austin-based shoegaze/dreampop group Letting Up Despite Great Faults — Mike Lee (vocals, guitar), Kent Zambrana (bass), Annah Fisette (vocals, guitar), Daniel Schmidt (drums) — return a changed group. The band's full-length IV is the band's first album in eight years and investigates personal narratives around growth, loss, regret, and renewal. The process required more of Lee, as the principal songwriter. "I think when you search deeper, and you've had more life experiences, there is maturation from which to pull," explained Lee. "But hopefully, the creativity feels a little bit richer. I don't want to say IV is necessarily darker than our previous work, but I think there's more of an awareness of mortality, the mortality of everyone else. You reflect more about the people you love, why you love, how long you love."
CARMEN DELEON UNVEILS HER NEW SINGLE AND VIDEO, "BÉSAME BONITO"
"'Bésame Bonito' is about an unforgettable relationship that ends and leaves you with a great emptiness and a memory that you know will last forever," explains Carmen DeLeon. "I wanted the video to be filled with a lot of emotion and to offer a sense of hope. No one is truly alone in this world."
The Impliers Release Their Musically Rich and Textured Single "Bad Bad Man"
Psychedelic alt/indie masterminds the impliers are making strikingly original music for the future from the bones of the present. The songwriting and production duo of multi-instrumentalists Dan and Charles is currently emerging from the Denver underground, riding a sound wave crafted from oddly-tuned guitars, textured synths, electronic beats, pumping bass and complex Beach Boys level vocal harmonies.
Tommy Vext/THE LONE WOLF Releases New Single "Trust the Science" ft. TOPHER to all major platforms!
Tommy Vext/ The Lone Wolf have released a brand new single titled "Trust the Science" featuring Billboard topping Hip-Hop artist and TikTok star, Topher to all major platforms.
"'Trust the Science' is for all intensive purposes a protest anthem. It's a reflection of the damage that happens when people follow blind leaders for solutions that end up causing more harm than good. The song is also a homage to hospital workers and first responders who were unconventionally fired from their jobs for not participating in a mass medical experiment. We see you and we honor your integrity and sacrifice," says Vext.
Otoboke Beaver Announce New 'Super Champon' LP + animated 'I am not maternal' video
Today, we announced acclaimed Japanese punk-rock-garage quartet Otoboke Beaver's new album Super Champon, set for release May 6 via Damnably. To celebrate the announcement, the band also shared a new video animated by the band's guitarist Yoyoyoshie for "I am not maternal," the album's snarling opening track pushing back on society's pressure to reproduce.
For Skope: Leandro Da Silva & Dennis Beutler deliver fast-paced underground tech-house track on Protocol Rec. (out now)