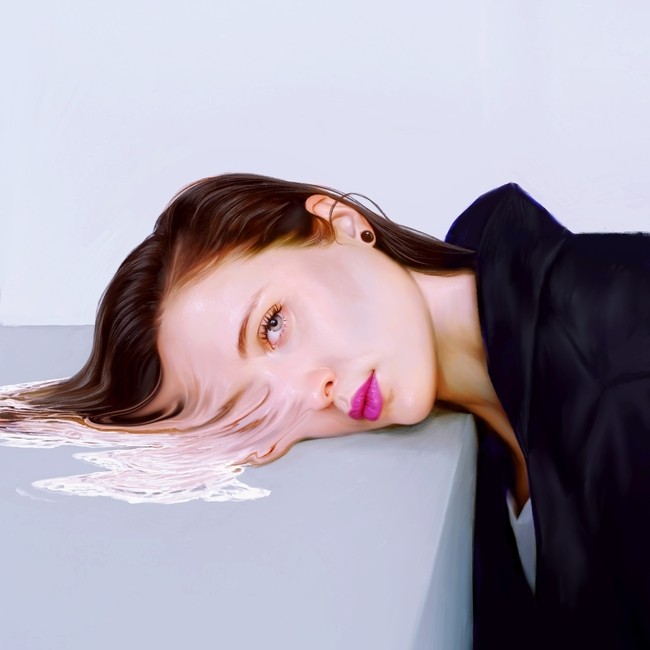 @skopemag news – friday – march 4, 2022 @ 10 am est
@skopemag HQ – http://smarturl.it/skope
Glass Animals-esque Full-flavoured Pop Single
Scandinavian based band JANOS is a colourful, genre-bending group made up of Janos Andersson, Aksel Krystad, Håvard Haugland and Kristoffer Sakseide. Pulling elements from an amalgamation of contrasting genres, the band fuses a nostalgic, melancholic vibe with energetic grooves, resulting in feel-good dancey tunes.
DOMINIC FIKE SHARES "ELLIOT'S SONG"
Dominic Fike's breakout role in this season of HBO®'s Euphoria culminated with him performing a new original song on the season's finale this past Sunday evening, where his character Elliot performed the song to Zendaya's character Rue. "Elliot's Song" was written with Zendaya and produced by series composer Labrinth, is available now at all DSPs and will be featured on Euphoria's forthcoming score album out soon via Sony / Columbia with vocal contributions from Zendaya featured on the studio version.
BROTHER & SISTER POP DUO BETWEEN FRIENDS RELEASE NEW SINGLE & MUSIC VIDEO "MORE"
POPCAAN & OVO SOUND DEBUT NEW SINGLE "SKELETON CARTIER" FOR NIKE x NOCTA HOT STEP CAMPAIGN
Today, Jamaican trailblazer Popcaan releases his glowing new single "Skeleton Cartier" on OVO Sound, weeks after Drake first teased the song on his Instagram. The track—a mix of dancehall and nocturnal new wave—will be prominently featured in the upcoming campaign for Drake's first official Nike x NOCTA shoe release and is the first single from Popcaan's forthcoming album Great Is He.
Death Lens "Abrupt" – new music video!
Death Lens are an alternative/punk band from Los Angeles, CA who have become a staple and fan favorite of the DIY scene in LA. Death Lens released a split EP with The Frights, events with Enjoy, Cherry Glazerr, Together Pangea, Sad Girl, Jasper Bones, and Tijuana Panthers, press features with Discover Mag (U.K.), OC Weekly and ABC 7 San Diego. Death Lens has numerous sync placements James Franco film Memoria, Vice's King of the Road, Vans, DC Shoes, GoPro, Tony Hawk's Ride Channel and more. In 2021, the band signed a record deal with Secret Friends Music Group, played the famed Florida music festival FEST, performed a headline tour of the West Coast, and headlined the SoCal music fest Minor League Festival at the Fox Theatre in Pomona.
BKTHERULA DROPS INTOXICATING NEW SONGS AND HALLUCINATORY VIDEO "KEEP DA K" / "COUPE"
PUSHA T JOINS FORCES WITH NIGO ON NEW TRACK "HEAR ME CLEARLY"
Riding a wave of incredible buzz from his new Kanye West-produced single "Diet Coke," Pusha T has linked up with longtime friend and collaborator Nigo to release the new track "Hear Me Clearly," from Nigo's forthcoming Victor Victor Worldwide/Republic Records album I Know Nigo.
Billboard & Itunes Favorite // NYC R&B New Single
As if music is literally in his DNA, K'Coneil is a Jamaican-American male vocalist who draws inspiration from all facets of his life. The singer effortlessly stands firm at the intersection of multiple music genres including Pop, Reggae, R&B, Dancehall, Soul, Jazz and even Rock, which is why residing in the ever-cultural melting pop of New York City was only natural.
Lillasyster release new music video!
ALICE MERTON SHARES THE NEW SINGLE 'SAME TEAM' – PREVIEWS HER NEW ALBUM 'S.I.D.E.S.' WHICH FOLLOWS ON JUNE 17TH
Alice Merton's debut album 'MINT' saw the London-based musician achieve phenomenal success. A fixture on Top 10 charts across Europe, Alice has accumulated 1 billion streams and was the winning judge of the German edition of The Voice. Now Alice is set for wider international recognition as she prepares to release her eagerly anticipated sophomore album 'S.I.D.E.S.' on June 17th via her own Paper Plane Records Int. label. The album is launched with its single 'Same Team' as well as the track's accompanying video.
ArrDee drops heartfelt new single 'Come & Go', reveals mixtape tracklist
Rap wonderkid ArrDee continues his prolific start to the year with new single 'Come & Go', out 3rd March.
Propelled by drill beats and an infectious vocal sample, 'Come & Go' finds ArrDee at his most contemplative, with the chart-topper exploring themes of love and loss, casual relationships and his absent father – summed up best by the lyric "I've been hurt so much it don't hurt".
BLXST RETURNS WITH NEW SINGLE "SOMETIMES" FT. ZACARI
Music Submission: Saqib
Luckily, the Powder (Saqib Remix) track is rather cool. This is Tabla House in full effect. It mixes some quite classical tabla and other Asian sounds with beats and grooves that are somewhere between a relaxed House vibe and Tech House. There's a consciously hypnotic quality to the pace of the beats and the trippiness of the vocal sample. And then there are the tablas. They keep on coming, mesmerising you. UNtil the world disappears and the pitter patter of the tabla is all that is left.