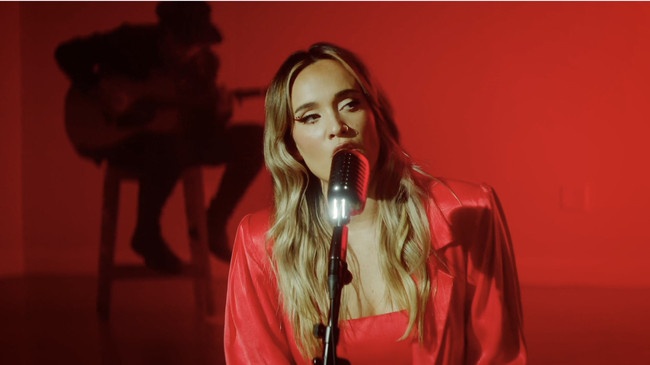 @skopemag news – thursday – march 3, 2022 @ 3 pm est
@skopemag HQ – http://smarturl.it/skope
NEW KIDS ON THE BLOCK RELEASE "BRING BACK THE TIME" FEATURING SALT-N-PEPA, RICK ASTLEY & EN VOGUE
Co-written and co-produced by Donnie Wahlberg the song aims to uplift and inspire listeners. The song embodies the feel-good sentiment of their upcoming tour with Donnie saying of the song, ""From the second I started working on this song, I knew it could be a perfect anthem for the entire Mixtape 2022 tour! Sort of like a 'Mixtape within a Mixtape'. When the other artists from the tour lineup responded with such enthusiasm, and were willing to take this nostalgic musical journey together, I knew it would be something ​for all of our fans. Hopefully, 'Bring Back The Time' captures a love of music, of making memories and of people celebrating the best of times. We plan on bringing that very energy to the stage every single night!"
JAMAICAN POP STAR CONKARAH RELEASES "EVERY DAY" FEAT. ROMAIN VIRGO & FIJI
Written by Conkarah and produced by 3x GRAMMY® nominated production duo Loud City (Sizzla, Vybz Kartel, Skip Marley), "Every Day" is an irresistible uplifting tune with a positive message of unity, resilience and gratitude.
KAMERON MARLOWE'S "STEADY HEART" COMES TO LIFE IN NEW MUSIC VIDEO
The dramatic visual, directed by Jeff Johnson, brings to life the deeper meaning of the poetic refrain. Originally inspired in part by his parents' 30-plus-year marriage, the song has been embraced by fans through Marlowe's viral TikToks and become emblematic of love in all its forms.
Lexy Panterra Music Video Hits One Million Views
First-generation Persian American artist Lexy Panterra is celebrating her music video for "Booty On Her" ft. Trina" (EMPIRE / HipVision / Lex Luther) hitting one million views on YouTube. In addition, the track has been performing extremely well on SoundCloud (726k plays), Spotify (101k plays), and TikTok (13M+ views).
Blake Morgan's new music video out today: "Inspired." –Billboard
NONSO AMADI SEAMLESSLY BLENDS R&B AND AFROBEATS ON LUSH NEW TRACK + VIDEO "FOREIGNER"
ALEXES HARDT RELEASES NEW SINGLE "JOKE"
With dire lyrics like frozen to the bone, I'm choking, now I can't let go, Alexes uses her unique artistry to turn an unfortunate story about emotional abuse into a catchy track.
"I would love for fans to listen to this song and feel empowered," Alexes explains. "Although its about a toxic relationship, it's more about coming out of denial and accepting the relationship for what it is. It's about taking your power back."
PIERCED Releases Title Track Video in Advance of Cheers to Brutality Album – Coming March 18th
PIERCED is back with a new video for the title track of their forthcoming album (dropping March 18th) Cheers to Brutality. Produced by Shotwell Productions, the video was filmed at Alex Wilkie's Martial Arts Academy in NJ using several members of the Academy as actors in what is a powerfully engaging narrative video.
Announcing new Thou album NORCO OST
Raw Fury, game developer studio Geography of Robots and Louisiana musicians Gewgawly I and Thou are announcing the Original Soundtrack for the highly anticipated new video game NORCO, available March 24th on gaming platform Steam and streaming everywhere March 25th. The collaborative record contains the complete score by NORCO composer Gewgawly I, as well as a full album by Thou.
The Taproots Release Music Video for "California Life"
UK Alt-Pop/Electronic Artist SALT ASHES Reveals Tarantino Inspired Video For "Body Says"
Salt Ashes (aka Veiga Sanchez) has revealed a startling Tarantino-esque video from her latest single "Body Says." The single is taken from the artist's second album Killing My Mind, which was released in November. Last week, DJ Manuel Riva dropped a club-ready remix of the track which has been gaining support across re-opened dancefloors around the world.
GRAMMA VEDETTA Release New Song "Robots For War"
Stoner rockers GRAMMA VEDETTA are streaming their song "Robots For War" over at Outlaws of the Sun. The song is from their album The Hum of the Machine which is set to be released on May 27, 2022 via Mandrone Records.
Shinedown Releases "Planet Zero" Music Video
Outburn premieres Love In Reverse Video for "Manifesto" Today!
"For the video, we wanted to go for a gritty atmosphere with a touch of sunshine and optimism. Ybor City is a historic neighborhood in my home city of Tampa, Florida with roots in the cigar industry and dates back to the late 1800s. It has that perfect mix of Latin and Italian influenced beauty and style with a healthy touch of danger and decadence."
Exclusive Premiere: The New Single and Music Video "Manifesto" from LOVE IN REVERSE
SWEDISH HOUSE MAFIA "REDLIGHT" FT. STING OUT NOW, GROUP ANNOUNCE ALBUM RELEASE DATE
Global supergroup Swedish House Mafia have just announced that their long awaited debut full length Paradise Again is set for release April 15 via Republic Records, just before the trio head back to the desert for a landmark performance at this year's Coachella Festival. In conjunction with the announcement, the band have shared a new single and accompanying music video for "Redlight," an obsidian club banger featuring a stunning vocal performance by the legendary Sting, recreating one of the most classic refrains from his storied oeuvre. The new song was preceded by other album singles "It Gets Better," "Lifetime (feat. Ty Dolla $ign & 070 Shake)," and their collaboration with pop auteur The Weeknd "Moth To a Flame."
ARKELLS RELEASE NEW SINGLE "RECKONING"
Following the release of their most recent studio album, Blink Once, "Reckoning" emerges to kick off 2022, while teasing a new album, Blink Twice, due later this year.
SOPHIA SCOTT SHARES HEARTFELT ACOUSTIC PERFORMANCE OF HER NEW SINGLE "SWEETHEART"
Taking creative influence from artists like Sheryl Crow, Alanis Morrisette, and Fleetwood Mac, Scott confidently defines her own genre of country music, which she calls "southern pop." After racking up 20 million-plus streams independently, the spunky songstress, who was just named an "Artist-To-Watch" by PEOPLE Magazine, is gearing up for a career-defining year with more new music on the horizon.
Blue Fowers' newest signees, Mylar, Release Second Track || "Blue Afternoon" Out Now on Blue Flowers / PIAS
Today, Blue Flowers (Westerman, Nilüfer Yanya, Puma Blue) signees, London-baed Mylar, reveal a second track "Blue Afternoon," taken from their forthcoming debut EP, Elsewhere.
Touché Amoré Share New Music Video, "Feign" Out Now!
The clip for "Feign" is an action packed performance video with vibrant colors and visuals. When asked, guitarist and resident art director, Nick Steinhardt said, "In typical fashion, "Feign" began its life as a slowly picked acoustic ballad and was subsequently kicked into overdrive. We enlisted Ryan Bussard (director, analog visual FX) to bring more chaos into the fold by capturing our performance, manipulating and visually breaking it apart at its seams. Feign's raw, melodic energy has quickly made it one of our favorites live."