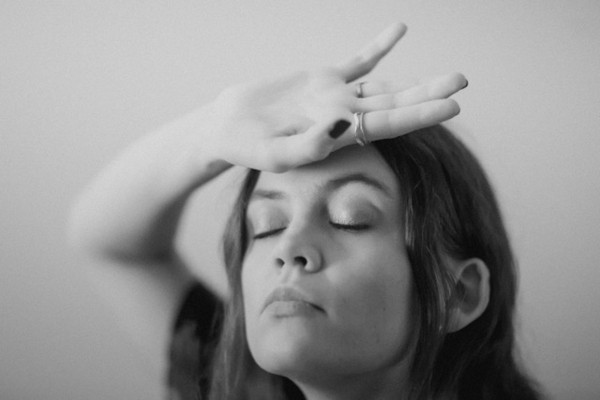 @skopemag news – thursday – march 3, 2022 @ 12 pm est
@skopemag HQ – http://smarturl.it/skope
Introducing – Bo Milli shares diaristic indie-rock debut "At The Wheel", MADE Management (Sigrid) co-produced by Odd Martin (AURORA, Sløtface)
With a predisposition to self-criticise and a talent for turning that into art, Bo Milli is an essential new voice in music. Through her diaristic lyrics, the super smart environmentalist writes hook after hook as she navigates her inner conflict. And indeed, in putting her own life into words, she has unknowingly narrated our collective existential angst. "Writing music is an emotional outlet, but it's also a puzzle," she says, reflecting on her craft. "Sentences come to me and I try to make the pieces fit together. And if just for a moment my music is a good thing in someone's life, then I will take any opportunity to play it."
REAVEN Premiere Their New Video Ordinary Heroes
The French Indie Pop-Rock quartet REAVEN have premiered their cinematic new video for their epic track Ordinary Heroes less than 15 days ago (Feb. 18th / 7 p.m / UTC+1) and already crossed +20,000 views on Youtube & +137,000 streams on Spotify.
The band's new album For Tomorrow will be released the 6th of May 2022 and will be accompanied by a European Tour (already +25 shows in 12 countries booked).
Keep an eye on REAVEN's socials as they are revealing new dates!
MYD- Release Music Video For 'The Sun' | 'Born A Loser' Album Out Now
Pioneering new talent Maud releases ethereal track "Everything I Do"
As part of her ongoing place in a new generation of bold women in music taking total control of their artistry, the artist and producer has single-handedly created every element of this ethereal track. Inspired by the sounds of UK garage and DnB, 90's style production lays the bed upon Maud's story telling lyrics and she describes the story of a person struggling with their feelings with themes of neglect and craving validation.
Siena Christie Shares Story of Transgender Wife's Transition in Haunting Folk Ballad 'Northen Lights'
"Northern Lights is a song I wrote for my partner of 11 years. At the time I wrote it, she was experiencing severe depression and anxiety, from having hid her true identity (as a trans woman) all her life. I felt cold, alone, and helpless watching her suffer. So I wrote the song partly to soothe myself, and partly to show compassion for her, in hopes she too might feel less alone." Siena shares.
https://sienachristie.bandcamp.com/track/northern-lights
JIRM: stream new album 'The Tunnel, The Well, Holy Bedlam' in full!
Stockholm heavy psych and prog rockers JIRM share their ambitious and masterful fifth studio album "The Tunnel, The Well, Holy Bedlam" in its entirety exclusively via The Obelisk, ahead of its official release this Friday 4th March on Ripple Music.
Review & Album Premiere: JIRM, The Tunnel, the Well, Holy Bedlam
Platinum House Duo Klangkarussell Shares Gold-status Single 'Home' [FFO: Elderbrook, Bob Moses, ZHU]
MYLAR share second single "Blue Afternoon"
Blue Flowers (Westerman, Nilüfer Yanya, Puma Blue) signees London quartet Mylar today reveal a second track, "Blue Afternoon", taken from their debut EP Elsewhere.
EMMA RUTH RUNDLE ANNOUNCES EP + RELEASES SINGLE
Emma Ruth Rundle has announced a new EP Orpheus Looking Back, a small collection of unreleased songs from the Engine Of Hell sessions, her highly lauded 2021 album. Set for a March 25th release via Sargent House, these three bare and intimate performances are in keeping with the album's unadorned style. "Pump Organ Song" the first to be shared from the EP, was written spontaneously in the studio in response to her failing marriage and the availability of an old pump organ in the tracking room. Rundle Notes: "In the year that has come since recording the song, I feel more and more connected to this love song. It is still speaking to me about the process of parting ways and how romantic arrangements change and relationships close."
Falso Conde presenta "Heridas de Carnaval"
Heridas de Carnaval es el segundo EP de estudio y tercer material oficial. Grabado en Estación Sur (Icho Cruz, Córdoba) y producido por Nahuel Pacheco y Federico Murúa, entre julio y diciembre de 2021.
Cuenta con seis temas inéditos; y se amplía el espectro instrumental sumando capas de sonido y matices que reflejan una evolución ya a diez años de la banda tocando.
MULTI-HYPHENATE EMERGING EMPAWA ARTIST LIONESS RELEASES FIRST SINGLE OF 2022" LINYENGA" (FEATURING FALZ)
Namibian rapper, songwriter Lioness releases "Linyenga" featuring Nigerian rapper, Falz, today on all streaming platforms. "Linyenga" is the first released single of 2022 and the first track to be released off upcoming EP "Dance & Dance. "Linyenga" means "move" in the Oshiwambo Namibian dialect. That's exactly what the duo gets listeners to do with this fun, catchy, up tempo Afro-dance song. Lioness continues to encourage all women to be comfortable with their sexuality and bodies. This tune truly will not have the listener idle for more than 10 seconds.
seiji oda shares new single "aero3"
Inspired by his father, an experimental musician who helped cultivate his commitment to creativity, Oda initially started in Oakland's music scene by playing drums and bass in various bands. Oda and his brother lil ricefield collaborated on the hit song "Trapanese" which spurred their recognition and resulted in over 27M streams across DSPs. Since then, Oda has released a string of singles and his debut album Blue + released in November 2020. Etching a new lane by pushing boundaries, seiji oda is a standout artist and one to watch amongst his peers within the alt-R&B and hip-hop worlds. He represents a generation of today's youth that straddles multiple cultures and continents. Oda's music serves as a meditative exploration and score for the lives and experiences of kids who reside outside the box. Stream "aero3" below and stay tuned for more news to come from seiji oda.