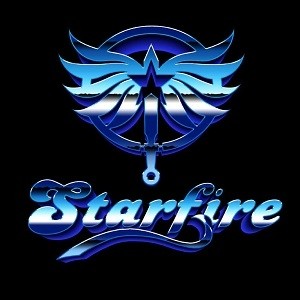 It takes a lot of effort to make rock music sound compelling in 2022, given how exploited the genre has become through the years, but somehow Starfire manages to find a way in their new record Dreaming of Destiny, and it's getting the attention of critics and fans alike this month. Dreaming of Destiny doesn't even flirt with the pretentiousness of an insular so-called "chamber rock" sound that a lot of players have been experimenting with in the past three years, but instead cuts away the excess in favor of hitting us with everything it's got – starting with big, brash guitar play. 
The guitars are the consistent star of the show in Dreaming of Your Destiny, starting off with the opening track "Owner of This Heart." In instances like "Girl Watcher" and "Into the Night," the strings are skewed with other melodic elements as a means of creating balance, but in "Owner of This Heart" and "I Can't Sleep," there's nothing powerful enough to challenge the poetic depth of the string play. We're definitely immersed in riff-rock ecstasy, but there's certainly a limit here that exists to preserve the smooth harmonies created by the vocal (which is no easy feat at all). 
For the most part, anthemic vocals come standard in "Everybody Plays the Fool," "Get Up and Move," and "I Can't Deny," but again, they're as controlled as they are proportionate to the other melodic componentry Starfire is presenting us with. There's an emphasis placed on contrast and balance the same at the start of the tracklist, but as much as Starfire wants to repel those who love overindulgence, they're not scared of getting dirty with a lick when it's called for. That's how "Get Ready (Here I Come)" stays as pulsing as it does, to name one excellent example. 
TWITTER: https://twitter.com/starfiremusic
Usually, I don't anticipate as sleek a set of harmonies in a rock record as I found in "You've Lost That Lovin' Feelin'" and "Do You Dare," but they're something that matters more to Starfire than they do other bands. This is an act that does care about pop symmetry, and because of how technical they can get compositionally, there's never a moment in Dreaming of Your Destiny where they sound like they're in over their heads creatively. This is a group with tremendous ability, and it's being spotlighted like never before in this collection of a dozen songs. 
From where I sit, Dreaming of Your Destiny is a surprisingly strong LP from a band that is criminally overlooked next to their contemporaries at the moment, and if given the right exposure from college radio I think it's going to smash through the barrier between underground and mainstream releases a lot easier than some might have initially expected. Starfire has the compositional bones of a classic rock band and a feverish addiction to guitar power that could get a lot of listeners very excited this February, and this album is the best way to get introduced to their sound. 
Gwen Waggoner