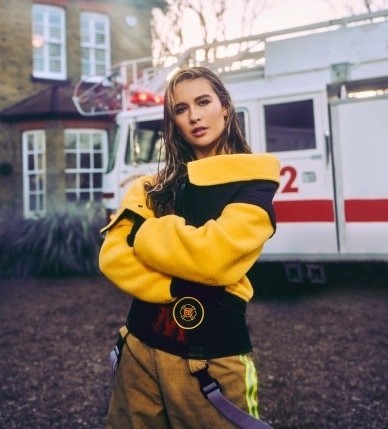 @skopemag news – monday – february 28, 2022 @ 10 pm est
@skopemag HQ – http://smarturl.it/skope
Video: BandGang Lonnie Bands – "Helluva Life"
Fitting pearls of wisdom and merciless witticisms into his elastic bars, BandGang Lonnie Bands can go bar for bar with rap's best. Strutting his lyrical stuff in his latest video, Lonnie shares the latest dispatch from his "Helluva Life." Riding a vintage Detroit beat, with speaker-rattling 808s and dramatic piano arpeggios, Lonnie takes time to vent, kicking off his verse with one of his trademark off-kilter flexes ("I been on the graveyard shift, I'm a vampire/Hmm, I need a Richard on my wrist, with them sapphires") before he plumbs the depths of his paranoia ("Man these lil' ass n****s say our name in every f*cking song/Lonnie bring the band out, tell them boys to drum roll"), and closes the song by touting his fearlessness ("I can talk that sh*t cause I'm still livin," he repeats). In the video, directed by AXA, Lonnie surveys his city from a high rise, flashing his ice and daring his opposition to step to him and see what happens.
Davey Harris New single x Official Video "Self Saboteur"
A prolific multi-instrumentalist, songwriter, and musician, Harris rose to prominence with his band The Tins, best known for their hit "The Green Room" and cover of Bruce Springsteen's "State Trooper." Where his own work is concerned, Harris covers a vast and diverse sonic landscape that appeals to audiences of all backgrounds and experiences. Known for his honest and thought-provoking musical wizardry, he shares his thoughts on topics including love and death, often through subliminal messages for his listeners to discover.
Jackson Dyer Shares New EP "Sunseason" + Visuals
Berlin-based Australian indie singer-songwriter Jackson Dyer shares his new EP, "Sunseason" via Handpicked Records. The EP features the laidback and sun-drenched focus single "My Season" as well an additional new single "Palms".
IAN ISAIAH SHARES THE OFFICIAL VISUAL FOR "MSR"
TC Blanco "Jeezy Me" Visual Out Now
On the new project, Blanco is as real as it gets. From his day-to-day life in Pensacola to his up-and-coming career as a rapper, authenticity is his priority. TC Blanco has been bringing his authentic self into his music as he navigates the space between fame and a means to an end.
Adult Mom Shares New Single "21"
"'91' was one of the first songs I intentionally wrote for 'Driver,'" explains Stevie Knipe. "It's a song that details escape in the most literal sense. The feeling of getting into the car, speeding down the highway at 2:00 am, and feeling the weight of what you're leaving behind lifted. To me, it's one of our most cathartic songs, and I'm glad to finally have it out in the world."
BLOODGATE Release "Death On The Horizon"
Blackened thrashers BLOODGATE have revealed their song "Death On The Horizon". The song is from their upcoming album Solace In Mourning, which is the follow up to their previous release Ambush and Destroy.
LABRINTH AND ZENDAYA RELEASE "I'M TIRED" FROM THE SCORE ALBUM FOR THE HIT HBO ORIGINAL SERIES "EUPHORIA"
Gwenno Announces New Album 'Tresor' || New Single "An Stevel Nowydh" Out Now on Heavenly / PIAS
Commenting on the track and video Gwenno says: "An Stevel Nowydh (The New Room) is a song about finding yourself somewhere entirely new and realising that you're completely lost, and acknowledging that the only thing to do in an existential crisis is to don your favourite hat and dance! The short is part of a longer film that I've created with Anglesey-born filmmaker Clare Marie Bailey due to be revealed this summer. It was shot on Super 8 in Bryn Celli Ddu, Mynydd Parys, and Porth Ia (St Ives) during Summer 2021, it was edited by Joan Pope and stars the incomparable Eddie Ladd as 'Greddf' (Instinct)."
ZAKOOR ANNOUNCE NEW ALBUM
Austin-based indie rock duo Zakoor announce their album Life Cycle and share their lead title track. The track "Life Cycle", called a "pop-infused indie rock number that will suit fans of Elliot Smith and Death Cab for Cutie" by Glide, is beautifully exisential as singer songwriter John Zakoor looks at life through the lens of a life-affirming relationship. "Life Cycle" is a stunning start and taste of what to expect from Zakoor's upcoming album. Life Cycle is out May 6th, and was produced and mixed by Paul Kolderie (Pixie's Surfer Rosa, Radiohead's The Bends, Hole's Live Through This).
SONG PREMIERE: Austin's Zakoor Drops Infectious Dream Pop On "Life Cycle"
AUTUMN! RELEASES NEW SINGLE "JUMPIN!"
As synths speed up and the bass booms, he ignites a rapid-fire flow in between skittering 808s. Turning the tempo on a dime, his unpredictable delivery proves simultaneously elastic and enthralling.
MIMI WEBB'S "HOUSE ON FIRE" LANDS AT NUMBER 6 ON UK SINGLES CHARTS
TOMORROWS BAD SEEDS RELEASE NEW SINGLE "iBURN" FEATURING DAN KELLY FROM FORTUNATE YOUTH
South Bay rock-reggae outfit Tomorrows Bad Seeds have released their new single "iBurn" featuring Dan Kelly from Fortunate Youth on all digital music platforms. The group's new single "iBurn" takes the the breezy melodies that have been a trademark of Tomorrows Bad Seeds sound and blends it with the smooth grooves of Fortunate Youth.
Lovechild Share Music Video for "Know That You Love Me" Via v13, Debut Album 'All You Need is Lovechild' Out Now on All DSPs
NYC-based rock and roll outfit Lovechild share the music video for "Know That You Love Me," a track off of their recently released debut album. The song, praised by Earmilk, "goes soft like a Lennon-like Beatles' song, poetic and peaceful" and now has an accompanying music video to go along. Shot in black and white, the moody music video captures the more vulnerable, sentimental quality of the track, detailing a love story between man and guitar. V13 premiered the video and noted, "while much of the album is driven by energy, heavy riffs, and old-school rock n' roll grandeur, "Know that You Love Me" is a change of pace; a more vulnerable, expansive look at the range of which this band is capable."
It's Man vs. Guitar on Lovechild's "Know that You Love Me" Music Video [Premiere]