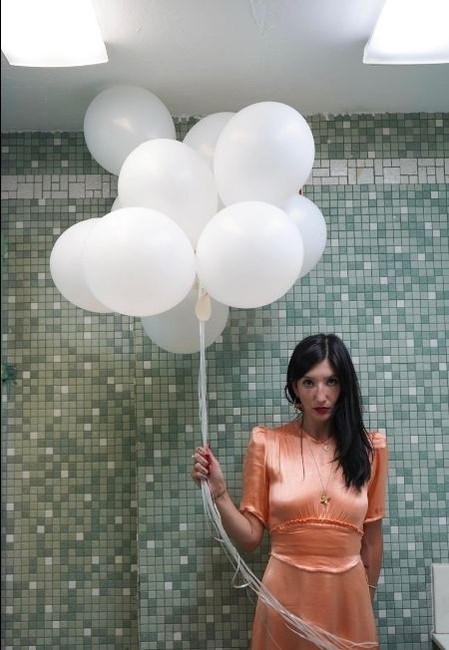 @skopemag news – thursday – february 24, 2022 @ 11 pm est
@skopemag HQ – http://smarturl.it/skope
E-L-R release new video single 'Opiate the Sun'
Swiss trailblazers E-L-R have revealed the final video single 'Opiate the Sun' for a track taken from the doomgaze trio's sophomore full-length "Vexier", which has been slated for release on March 11. Please find all album details below.
MERIDIAN: official video for new song "Falling" out now
LAVISHER: BrooklynVegan Premieres "Reverie" Video From Chicago Alt-Rock Quartet
LAVISHER's sleek riffs and time-bending grooves have drawn comparisons to Failure, A Perfect Circle, and Queens Of The Stone Age. Their darkly uplifting songwriting is composed of minimalist poetry, textured guitar work, and focused drumming. The band released their eponymous debut EP in 2017, followed in 2019 by their first full-length, Drastic Shadows.
Dro Kenji Ducks Demons in His Dream World in "USED2KNOW" Video
In the past year, Dro Kenji has established himself as a wordsmith, a master of melodies, a star on the rise, and most recently, a world builder. His music videos feel less like a production put together to showcase a song, but rather, an opportunity to step into Dro Kenji's universe and experience those songs in their natural habitat. After growing organically into a fan favorite since Kenji performed the track continuously on tour prior to its release on his debut album, WITH OR WITHOUT YOU, today, Dro Kenji shares the music video for project highlight, "USED2KNOW." The track, a fast-paced foray into a painful relationship, showcases Kenji's mellifluous melodies as he postulates how his once-open heart became a broken one.
MPress Releases Rachael Sage's Official Video "Revelation Ground" To Accompany New Maxi-Single
"Revelation Ground" marks a turning point in Sage's songwriting and production, merging her lifelong reverence for '60's-era folk – a la Leonard Cohen, Pete Seeger and Simon & Garfunkel – with a weathered, hard-won perspective on the sacredness of time itself. Amidst the landscape of the pandemic, racial protest, the loss of far too many loved ones and her own cancer experience, Sage distills bright hope and beauty from perhaps her most universal lyrics yet. With a hum-along melody that sounds like it has existed forever, he voice achieves an intimate poignancy underscored by longtime collaborator Dave Eggar's rhapsodic cello playing.
Irish singer honors cancer fighter & award-winning filmmaker in song
Gareth wrote "Sorrow" for upcoming film A Hidden Star about Allison, after performing at her scattering of ashes ceremony & wake in Ireland. The song & film have already won multiple film festival awards. The documentary's filmmakers worked at Disney together & Allison was a producer on Netflix's The OA. They traveled back to Ireland with Dr. Emerson, who served as psychological consultant for Netflix, CBS, Cedars-Sinai & PBS.
SLAEGT RELEASES NEW SINGLE AND VIDEO "KISS FROM A KNIFE" OFF UPCOMING ALBUM 'GODDESS'
Slaegt states about the track, "'Kiss From a Knife' is in some ways the most aggressive and chaotic song we have written to date. But, as the vigilant ones know, a certain order can arise from chaos, if the powers within are harnessed carefully and with the right intent. The lyrics to the song deal with the union, that can occur in interactions, that initially look separating rather than uniting. This might seem like a paradox, but sometimes, the greatest truths in life are found in the biggest contradictions."
Hella Country – New Single – It's Not Just Music, It's a Lifestyle!
Rollercoaster of passion, lust + longing new video
A poised and heartfelt vocalist, Miesa's knack for updating the classic R&B and pop sounds of the past comes to the fore on singles such as 2016's "Too Bad for You," 2020's "Unsaid," and the following year's "4U." Miesa has been involved in the entertainment industry on some level since childhood, going back to performances at pageants and talent shows. Her father, a musician, encouraged her interest in a wide variety of music. After Miesa signed to the Sony-affiliated Siri Music Group, she released a handful of singles from 2013 through 2016, including "Antidote," "Nope (Can't Let Go)," "Too Bad for You," and "Sway (I Miss You)."
QUEEN KWONG confronts Betrayal, Mortality, and Divorce on "Couples Only" out July 12th
Pelted with chugging rhythms and blasts of searing guitars, "I Know Who You Are" features Carré's raw and accusatory vocals, swinging with a razor sharp midnight swagger. Couples Only is an outpouring of pure feeling and visceral thought that not only captures every emotion that comes with both the grieving and recovery process, but also looks at the hourglass of existence with a shorter shelf life than most. She had been diagnosed with cystic fibrosis mere weeks before her divorce and told she may only have a decade left to live.
TWÏNS Shares "Transcend" Single + Music Video and "Ocean Flowers" Non-Album B-Side via Brooklyn Vegan
TWÏNS (the musical project of Berlin-based artist Miro Denck) shares "Transcend," the second single off his forthcoming album, The Human Jazz (due 04/28/2022 via Earth Libraries), alongside a non-album B-side entitled "Ocean Flowers."
AP Tobler Debuts Intriguing New Video for "Eclipse"
Annapurna "AP" Tobler is a multi-instrumentalist musician, singer, and songwriter based in San Jose, CA. Often described as a "grunge poet," AP writes music with heavy riffs and complex themes, holding mental health topics as vital influences in their songwriting. AP aims to share their experiences with anxiety and depression by crafting songs rooted in grunge and alternative rock, with hopes that these thematic elements will speak to listeners who are going through similar experiences.
Talia Keys Stuns Again with Eclectic New Single "Head Up"
Talia Keys is a foot-stomping, jaw-dropping soul-funk-rock n' roll heavy hitting artist. Advocating for human rights Talia uses her music to convey a message of growth, awareness, and love. Promoting compassion and respect for our Earth and one another. "Music is very healing. If I can inspire just one person a show, I feel I am doing something right!" Keys creates vibrant rock pieces that are laced with a dash of soul. With bold and bright horns that surround Talia's voice, the songs come together like a musical explosion that will have you craving more.
MEDIA RELEASE:: RICH WEBB SHARES NEW SINGLE AND VIDEO 'LOVE SOMEONE'
Troubadour Rich Webb is back with a brand new single Love Someone, a heartfelt and vulnerable track inspired by the poor treatment of asylum seekers in Australia. The moving song is released today, and is accompanied by a stunning animated video that illustrates the plight of those affected by war, seeking a safe place to start their lives over. The expressive video was animated by Matthew Lawes-Wickwar of Other Brother Studios in the UK.