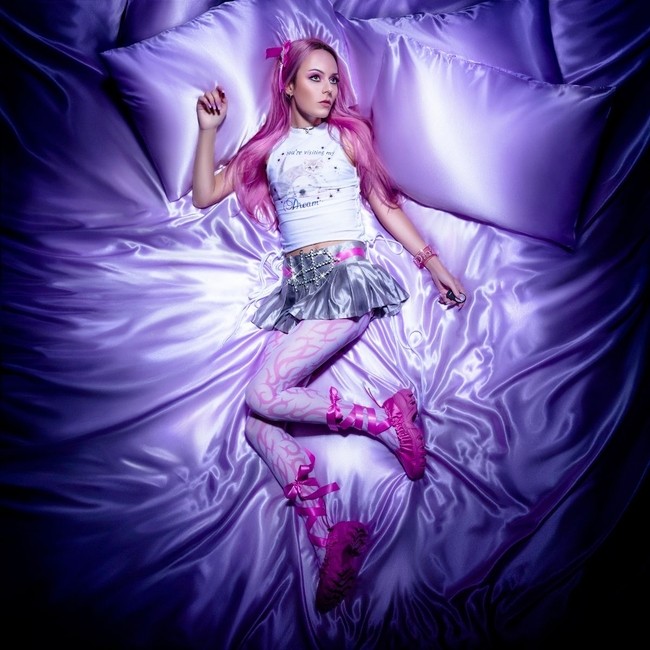 @skopemag news – thursday – february 24, 2022 @ 10 am est
@skopemag HQ – http://smarturl.it/skope
The Vultures Unleash New Single 'Conversations' With Video Clip
Gold Coast indie-rockers, The Vultures, are today honoring the end of summer with their new track 'Conversations'. Balancing balmy disco sounds with exceptional indie-rock, this single is sure to get hearts racing, and cause temperatures to rise.
Lifelong collaborators Liam Bowditch and Joe Bon MacPhail (The Vultures) have created a steaming, disco-rock track that simmers from nostalgic 80's pop, into blistering modern synths and heavy riffs. Like a sparkling disco ball igniting a dance floor, Bowditch's summary vocals light up 'Conversations', igniting the track into an unbridled shoulder-shaking, hip-swaying, body-melter. Reminiscent of sounds from Aussie rockers Holy Holy, and Britpop dreamboat Harry Styles, 'Conversations' blazes its own clear path. Splashed with dreamlike elements, The Vultures have said the single was inspired by the intense isolation of the Melbourne 2020 lockdowns, "Conversations is about turning to dreams as a mode of communication at the emergence of a newly chaotic world, separated from our family, friends, and the outside."
IZTHMI: BrooklynVegan Debuts "It's As If It Were" From Progressive Black Metal Unit As Leaving This World, Leaving It All Behind Nears Release Via Satanik Royalty Records
In the ever-changing landscape of society and the world at large, the IZTHMI collective found themselves lost in a place that has become less and less recognizable. As the world continues to change in ways that are both terrifying and inevitable, IZTHMI seeks to move forward. Leaving This World, Leaving it All Behind represents the mourning of the losses that we all have endured these last couple of years, and a celebration of the victories and hopes of what is to come. As we leave this world behind, we look towards a better one.
AMBER LEWIS Lips & Teeth LP out Mar 11, HONEY DAYS video and ISLAND TIME single out now
The songs on Lips & Teeth are based in folk, built upon finger-picked guitar, with observational-yet-impressionistic lyrics sung in Lewis' confident, casual and beautiful voice. Accompanied by percussion, vocal harmonies and other rich, melodic textures, Lips & Teeth is mellow, smooth and pretty, yet far too interesting and textured to sit in the background.
Ironwill Release A New Video For "True Or Not 2.0"
Italian rock act Ironwill has released a new video for the single "True Or Not 2.0", a brand new version of the track originally available in the last album of the band, "Breakout".
The Snuts return with politically charged new single 'Zuckerpunch'…
Ahead of the band's biggest headline shows to date this spring, The Snuts release their politically charged new single, 'Zuckerpunch'. The track is the second taste of new music since their acclaimed, number 1-selling debut album, W.L., stormed the charts last year. The band are currently in the studio working on the follow-up to the album.
TRAAMS return with new single "Sleeper" (ft. Soffie Viemose) | On UK tour with Protomartyr in April
Today, TRAAMS return with the announcement of "Sleeper", the first song to be released from a series of recording sessions with producer Matt Peel (Eagulls, WH Lung), as the band worked towards completing their first full-length record since 2015's critically-acclaimed "Modern Dancing".
HANNAH DIAMOND RETURNS WITH NEW SINGLE 'STARING AT THE CEILING'
Today London-based artist, producer and photographer Hannah Diamond releases new single 'Staring At The Ceiling', her first new original music since her acclaimed 2019 debut album 'Reflections'. The single release is accompanied by the announcement of a string of live dates for 2022 including Leeds, Manchester and Glasgow, with more info on a special London PC Music show in June to follow shortly – presale tickets available.
Zola Blood announce sophomore album Black Blossom, unveil new single 'For The Birds'
Electronic three-piece Zola Blood have announced details of their long-awaited second album Black Blossom, also releasing new single 'For The Birds', out 24th February.
An affecting, emotion-driven dose of electronica, 'For The Birds' combines glistening synths, restrained breakdowns and heartfelt vocals – unfolding delicately across its four-and-a-half minutes.
WATCH: BOY SODA RELEASES HIS NEW SINGLE 'BIG' ALONG WITH DYSTOPIAN MUSIC VIDEO – OUT NOW!
He just released his new single 'BIG' along with the official music video. The track was born from ideas and thoughts circulating BOY SODA's head about purpose! "BIG" encapsulates the idea of learning to stay present while still remaining hyper-self-aware; that while things may seem small in the grand scheme of things, it does not render me insignificant. This latest release is just a glimpse of the new music that he has tucked away. In just a short period of time, BOY SODA has already been propelled onto national and international radars; his music is a breath of fresh air and stands as an exciting moment within the new movement of burgeoning Australian-bred hip hop and R&B.
Music has no boundaries!
Music has no boundaries: it unites us; it helps us to understand each other better; it is a universal language that everyone understands from a young age. Novakid strives to make the English language as accessible as music is for thousands of children by providing access to education and fueling creativity.
The link between the beautiful language of music and the English language is what inspired Novakid to launch the 'Happy' flash mob. Novakid students will be able to show their artistic talents and to perform for a global audience!