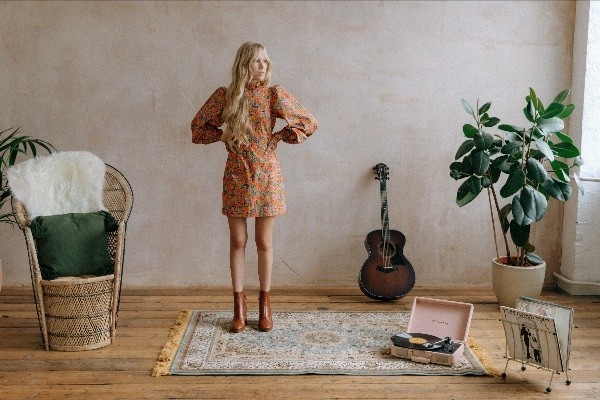 @skopemag news – friday – february 18, 2022 @ 10 am est
@skopemag HQ – http://smarturl.it/skope
NORDIC MUSIC CENTRAL (UK) presents the world premiere of Swedish artist BELLA SKYLLER's new video!
Bella Skyler's journey as an artist took a giant leap three years ago when she left Sweden and moved across the world to carve her own path and put her stamp on the highly competitive pop-music scene in Los Angeles.
Alone With Me is one of many songs that I wrote with my producer in Los Angeles and it's definitely one of my personal favorites, says Bella. The inspiration behind the song came from a toxic relationship and I wrote it as the last and final piece of it. The song's lyrics are full of frustration and anger but combined with happy and bright sounds to show that the end of the relationship became a happy ending for me.
Video Premiere – Bella Skyller (Sweden/USA) – Alone with me (single)
0sb0rne – Higher
A 19 year old American – German musician. Born in Michigan, Detroit and brought up in Lower Saxony, Germany. Raised on many different cultural and musical influences.
0sb0rne managed to create a unique, one might even say new sound. Making the borders in between the genres of rap and r&b seemingly disappear.
New video: Stella Diana – 'Sleepless Girl'
MAYA LANE SHARES HER DEBUT SINGLE 'STILL THE SAME' – LISTEN HERE
Effortlessly merging folky harmonies with a sharp pop focus, 'Still The Same' is a big introduction from the younger Londoner. Her exquisite vocal is equal parts tender, nostalgic, vulnerable and yet strikingly confident, as her storytelling lyrics narrate the heartbreak of seeing a relationship unexpectedly unravel. The song's central lyric both plantively and poignantly states the situation as she sings, "I'm wondering what it was that changed? 'Cause I'm still just the same."
French rock/metal newcomers After Us unveiled brand new official music video "Get Out"
A couple of weeks after the limited release of their debut EP 'Breaking The Dark', following their debut digital single "City Lights", French rock/metal female fronted "newcomers" (but formed by experienced musicians) After Us just premiered an official music video illustrating the single "Get Out" and available on YouTube.
YOUTH SECTOR share video for "Always Always Always" | New EP "Adult Contemporary" out today
Introducing > Pearl De Luna > hear single 'Cadillac Cruisin' > announces EP 'La Reverie"
Pearl De Luna's new project is titled La Rêverie, a French word that translates to daydreaming. The collection of songs is about the dark and light side of drifting into untethered imaginings; are they enjoyable visions of possible futures or wasted minutes of introspective fantasy. Franco-Jamaican but raised mostly in London, self-taught painter and musician Pearl was drawn to the multiple connotations of the word.
Little Boots Releases "Out Out" – 18.02.22
On February 18th, artist, songwriter, producer and DJ, Little Boots aka Victoria Hesketh releases "Out Out" via her own imprint On Repeat Records. "Out Out" is the last stand-alone song to be shared before her upcoming self-produced album release.
New form sound from rising quad-threat Adzmilli
THE SAME RIVER New Single 'Weight of the World'
The band had this to say about the single; "The main reason is for the title is that the song amalgamate the vibes and the idea of this record in its entity. Lyrically inspired by Sisyphus, both the Greek myth and the homonym philosophical essay by Albert Camus. The absurd (finding meaning in life) is a fundamental human need. During the start of the pandemic in 2020 we found ourselves in a state of inertia and lack of will. Weight of the World was the firstborn child after the lockdown. A boulder we had to push even if we had to see it roll down again."