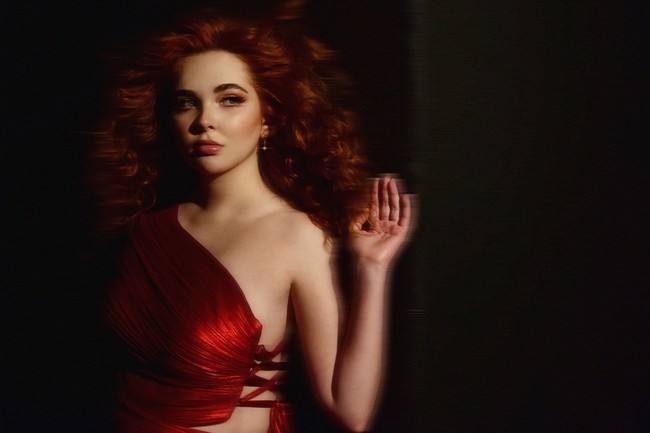 @skopemag news – thursday – february 17, 2022 @ 10 pm est
@skopemag HQ – http://smarturl.it/skope
TATYANA shares shimmering new single "Between The Lines" today via Sinderlyn
Ethereal LA post-punk band Still share "Daylight" single & video
Today, the Los Angeles melodic post-punk band Still has released a new single called "Daylight", which is also accompanied by a hybrid analog / digital music video of the band performing the song in a nature landscape as a rainy night transitions into the foggy light of day. "Daylight" is the first track from their upcoming EP A Symptom Of Fate, which will be released on March 8th, 2022
THE CORAL release 'Dreaming Of You' remastered video…
King Yosef Returns With New Single / Video "Barbed Teeth"
Today Portland hardcore / industrial artist King Yosef returns with his first new release since his collaborative LP with LA duo Youth Code from early 2021. "Barbed Teeth" maintains the intensity level of some of Yosef's most popular tracks to date like "Pity Case" or "Lurch."
Raw & Reflective Pop Single // Viral TikTok Sensation
The track was originally just one verse and a chorus written and shared on TikTok, however after realizing that the song resonated with so many people, Baez decided to
complete and produce the entire song. Featuring delicate piano melodies, heart-wrenching lyrics and echoing back vocals, "Stick Around" is bursting with emotion.
Josh Bricker Releases Official Lyric Video for "Another Man's Treasure"
Mary Lee's Corvette Premieres Video for New Single, "The Sound of the Sea", On Twangville Today
With its laid-back groove and cool soothing vocals, "The Sound of the Sea" is the perfect single to advance a show at sea. It was written by Mary Lee Kortes, produced by Eric "Roscoe" Ambel with Phil Cimino, Jeremy Chatzky, Roderick Hohl, Andy York, Joe Chiofalo and Cody Nilsen contributing performances. Listen to it here.
Release Day Royal Castles share engrossing feel good garage pop video for "Frickin Wünderschonon" a German re-make of "Frickin Pretty"
Last year, Royal Castles released a song called "Frickin Pretty" on their sophomore album, Just The Hits. Now, they've taken that same song and are sharing the German follow-up/re-release to this banger, where drummer Katrin Sawatzky has taken over lead vocals and translated them into her native tongue – introducing "Frickin Wünderschonon." (Feb 17)
XIL Release New Single
Texas thrashers XIL have released a lyric video for their song "Speedemons" mere days after putting it out on all digital platforms. The song is from their upcoming album Rip & Tear which is out on February 25th via Confused Records.
Wounded Touch share hardcore-infused new single "Translating Threats in Morse Code"
TC Blanco Releases "This Week" Visual + New Project 'Trap Shit' Today
"Underneath the Cottonwoods" is a new track from Chicago-based artist Justin Sconza
"I just wanted to capture the feeling you get when you're out with friends on a nice day at a park or somewhere outside in the sun, just hanging out – and you think to yourself, this is nice," Sconza says. "The lyrics are just a series of impressionistic moments from that day, like a little journal entry so you don't forget."
Maisy Kay & ARTSY Premiere "Scared Together (R3HAB Remix)!
"Scared Together" is a look at mental health and collective fear, a reminder that sometimes the best we can do is take things day-by-day. A song that's particularly poignant in our current times, the track is dark, bold and beautiful lyrics laced into striking waves of melody… Pay attention America, 2022 is going to be the year of Maisy!
OSMANI GARCIA X ANGEL LOPEZ LANZAN "ME RINDO ANTE TI", UNA BALADA LLENA DE SENTIMIENTOS
En una reunion junto a su equipo de trabajo, hablaron de hacer el tema de nuevo y su publicista Marlene, sugirió a Angel Lopez y al momento todos estuvieron de acuerdo, le enviaron el tema a Angel y sin pensarlo dijo que si. Cabe destacar que Angel Lopez, ex vocalista de Son By 4, voz de la popular canción "A Puro Dolor", es una de las voces mas celebradas en la industria. Osmani X Angel entraron al estudio junto al productor Mr. Vla, y la química fue instantánea.
SUDDEN DEAF To Release New Song
Texas-based metal band SUDDEN DEAF have released their debut single "Headhunter" via Doomed & Stoned.
The band comments:
"We are thrilled to release our debut single; a song about rage, power and disdain, 'Headhunter' stands as the first song off our upcoming album and sets the initial tone for what's to come"
Global Superstar OZUNA Premieres His First Single And Video Of 2022 "DEPRIMIDA"
Multi-award-winning global superstar Ozuna today premieres his first single and video of the year, titled "Deprimida." This irresistible, danceable track is accompanied by a music video filmed in Miami.
In recent days, high-profile billboards, as well as Ozuna's social media, have featured the image of a charging battery. This tantalizing preview of new material has generated great anticipation among his fans all over the world.
System Exclusive Share "Game of the Fool" Single + Music Video via Raven Sings The Blues
Today, brand new Castle Face signees System Exclusive share "Game of the Fool," the second off their forthcoming debut self-titled album, due March 4, 2022 via Castle Face Records.