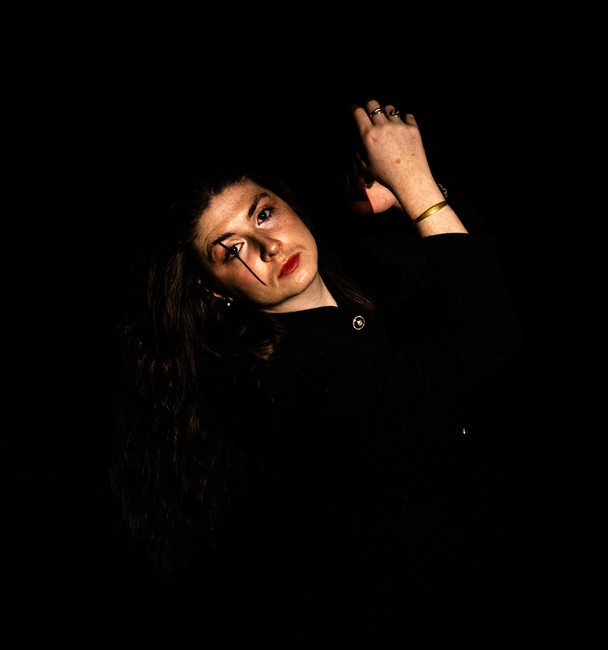 @skopemag news – tuesday – february 15, 2022 @ 10 am est
@skopemag HQ – http://smarturl.it/skope
Tempest's "Jolly Roger" Music Video Heralds Upcoming Album "Going Home"
"Jolly Roger" is the music video from Tempest's "Going Home." With a handful of pirates and the classic Jolly Roger flying, the video was produced at Morgan's Cove, the secret, treasure-laden pirate ship in a backyard of Morgan Hill, CA, as well as at SoundTek Studios in Campbell, CA. "Jolly Roger" is a folk-rock cover from the Byrds' Roger McGuinn.
BEIJA FLO – Reveals Latest Single 'Waiting For The Sun' – Listen Now
'Waiting For The Sun' is the second of a special trio of songs recorded at SPQR's Yellowbird Studio and produced by Sam Baker, long-term collaborator and pal. Each single is accompanied by a limited edition signed and numbered art print featuring the single artwork created by Beija Flo herself. Previous single, 'Heads or Tails' gained Beija her first BBC 6Music play, courtesy of Tom Robinson assisted by a personal recommendation from Dave Monks at her local BBC Introducing in Merseyside. 'Waiting For The Sun' got its first radio play from Dave this week.
LEGENDARY ROCK BAND NAZARETH ANNOUNCE NEW ALBUM "SURVIVING THE LAW"
Frontiers Music Srl is pleased to announce the forthcoming release of legendary Scottish rock band Nazareth's new studio album, "Surviving The Law" on April 15, 2022. Today, fans can get their first taste of new music from the band with the release of the single and video 'Strange Days'. Watch the video HERE:
ST. MICHAEL FRONT release first video single and details of new album
ST. MICHAEL FRONT unveil the video clip "Wir sehen uns wieder" ("We Will Meet Again") as the first single taken from their new masterpiece "Schuld & Sühne" ("Crime and Punishment"). The Hamburgian "Apocalypso Schlager" duo formed by guitarist Bruder Matthias and singer Bruder Sascha will release their bold sophomore full-length on Friday, 13th of May.
Romero announce debut album 'Turn It On!', and share Blondie inspired title track | 'Turn It On!' out 8th April via Feel It Records
Alongside the announcement comes the release of the title track 'Turn It On!' – finger-snapping swagger, and encouraged by a cheeky cowbell, it's a clear directive to head to the nearest dance floor, and turn it on. It comes with a dazzling video by Triana Hernandez (Amyl and the Sniffers, RVG, Gordi) that time travels you back to the glittering 80's.
TV Priest share brand new single "One Easy Thing" | Watch video now
In the official video for TV Priest's "One Easy Thing", the group's excellent new single, singer Charlie Drinkwater plays a beleaguered 15th century knight on his return home from battle – soon after, a solo danse macabre ensues.
ALLISON ASARCH RELEASES DEBUT ALBUM "TEXAS TO TENNESSEE"
Allison previously released Taylor Made, Sippin' On Somethin', Cotton Dress, Neon Nobody, Summer Style and Midnight Daydream, all of which received positive reviews from both fans and press. She has been featured in numerous publications, including Music Row Magazine, Medium, BuzzMusic, New Music Weekly Magazine, The Country Note, Skope Magazine, Music City Melodies, Divine Magazine, Nashville Music Guide and more.
GRAVE NEXT DOOR Release New Music Video For "As Heavy As Texas"
Michigan stoner metal outfit, GRAVE NEXT DOOR, have released their new video for their single "As Heavy As Texas" via Ghost Cult Magazine.
Please note that their upcoming album, Sanctified Heathen, will be releasing via Black Doomba Records on March 18, not January 28th as previously stated.
ODXC Drops New EP In the Dungeon: Chapter Two
In the Dungeon: Chapter Two follows up last year's In the Dungeon: Chapter One. Chapter Two is on track to be even bigger and sees the talented producer once again shine a light on future stars and collaborate with a host of different artists and vocalists from around the UK. And when paired with ODXC's dynamic and versatile genre-spanning productions, it makes for a fascinating listen from start to finish.
Rap Group LFMG Drops "BETTER" Single & Video
MIREI Sheds Light On Tokyo's Red Light District In New Video "Sell Me Your Love" – OUT NOW
Pairing glistening smoky production with her silky croons, MIREI takes us on a feverish and slow-burning trajectory as she steps into a more minimalistic trope of alt-R&B polished with pop sensibilities. The track nestles us into the real-life stabbing incident in 2019 that took place in Kabukicho (known for being the red-light district of Tokyo) where a woman fatally knifed her then-boyfriend who was working as a nightclub host. The lyrics beckon its listeners into the perspective of the woman as MIREI walks us through the tightrope between passion and jealousy that arises when love is treated as a commodity. The chorus "Sell me your love / How much do I gotta pay" accentuates the surreal consumerist culture that has infiltrated modern romance, making every action and emotion measurable ad nauseam.