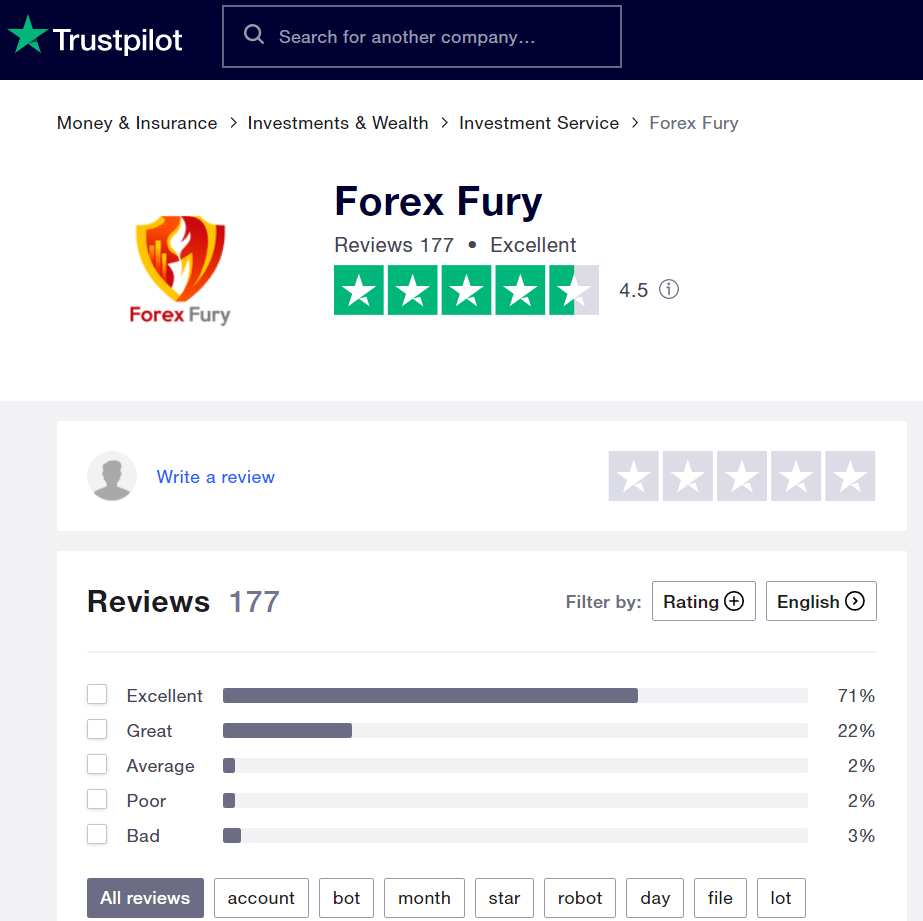 As far as Forex Expert Advisor (EA) is concerned, you can find a plethora of them on the market. One of the best EAs Forex traders use is the Forex Fury.
The Forex Fury developers constantly update the product to align their solutions with their unique trading needs and varying market conditions. This trading bot is always on the lookout for the most effective trading solutions and practices to mix with traders' existing strategies and make the best possible trades.
This Forex robot seamlessly works with multiple currency pairs. The settings option is ideal for new and seasoned traders alike. It allows traders to customize the settings to improve performance and expected trading results. It works according to the restricted timeframe principle. This means it works from 1 to 2 hours per day. 
If you want to understand Forex Fury better, keep reading and discover what actual traders say about it.
What is Forex Fury?
Before diving into reviews from actual traders, let's get familiar with Forex Fury first.
Forex Fury trades between 4 to 5 PM EST to take advantage of the lack of volatility. It picks up easy wins and executes automated trading within 1 to 2 hours. This trading bot is best suited to trade GPBUSD currency pairs in the 15-minute timeframe.
This Forex trading bot works on the MT4 and MT5 platforms and complies with NFA and FIFO regulations. It comes with three trading schemes with varying levels of risks – low, medium, and high. It offers ECN support alongside money management that provides easy adjustments of the trading lot sizes according to the trader's account balance.
What Actual Traders Say About Forex Fury?
Even if you are a novice Forex trader, you can take advantage of Forex Fury. It is designed to be easy to install and use. Plus, the customer support team is always available to answer all your questions expertly.
We understand if you will not easily trust Forex Fury. However, you might like to consider the following reviews of actual traders to see if it is legit or a scam.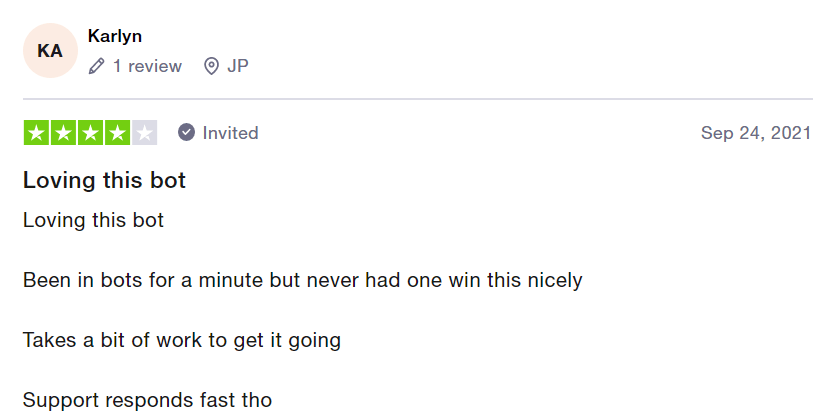 What Makes Forex Fury Unique?
If you are not yet convinced with the above reviews, you can consider the following qualities of Forex Fury that we have experienced:
Adaptability 
Adaptability is one of the characteristics that we love about Forex Fury. This trading bot offers result-driven and user-friendly settings. It also allows us to experiment with our unique trading approaches through the customization feature.
This Forex robot has impressive flexibility and the ability to work with various trading platforms. We also notice that it offers a low-risk strategy, which is advantageous for novice traders because they can confidently place trades without the risk of loss.
Time-Restricted Strategy 
We have tried numerous trading bots before, but only Forex Fury provided us with a reliable time-restricted strategy. This feature works well with the M15 timeframe. 
Traders have a chance of diversifying their investment since the bot can handle different currency pairs with ease. With investment diversification, traders will face fewer risks and trade efficiently despite the limited initial investment.
MT4 and MT5 Compatibility 
Some traders prefer using the MT4 platform, while others choose the MT5 platform. Fortunately, Forex Fury works with these two brokers. In return, we have a chance to select our preferred platform and be consistent with our unique trading strategy.
Tested and Proven Settings 
The developers of Forex Fury are composed of experienced traders, so rest assured that the product offers tested and proven settings that will work for traders of all types. The developers have invested their time, effort, and resources into developing and refining Forex Fury. 
Ease of Installation 
One of our considerations when choosing a certain trading bot is the ease of installation. Fortunately, Forex Fury's installation process is quick and easy, so we started using it as quickly as possible. 
After paying for the product, we immediately received the downloadable link. We download and install the product; then, we are ready to go.
Before we forget, Forex Fury comes in two plans: Gold and Diamond packages. The Gold version is available at $229.99, while the Diamond package is priced at $439.99. These two plans have unlimited demo accounts and other features. However, the Diamond package has two live accounts, while the Gold version only has one live account.
This trading bot offers a one-time payment option. Plus, all updates are received once the new users sign up.
Notable Advantages of Using Forex Fury 
Below are the advantages of Forex Fury so far:
One-time payment without paying for available updates 

Traders get full-time, reliable customer services 

Provides tested and proven track records and 93 percent winning results with verified Myfxbooks accounts 

Trades multiple currency pairs 

Offers money management feature to ensure sustainable growth 

Utilizes a low-risk strategy alongside a 20% drawdown 

The installation process only takes five minutes with full guide and tutorial videos 

Takes advantage of the low volatility time to gain quick profits 

It is fully automatic, requiring no in-depth knowledge about trading 

Compatible with MT4, MT5, FIFO, and NFA brokerage 

Offers ECN support 
Final Thoughts 

Undoubtedly, you can find numerous Forex robots on the market; each offers unique features. However, Forex Fury remains the best EA in the Forex trading world. It provides all critical features that deliver smooth, fast, and secure automated trading. You can also rely on the customer support team if you have questions about the installation and trading processes. Overall, Forex Fury is a must-try trading bot.