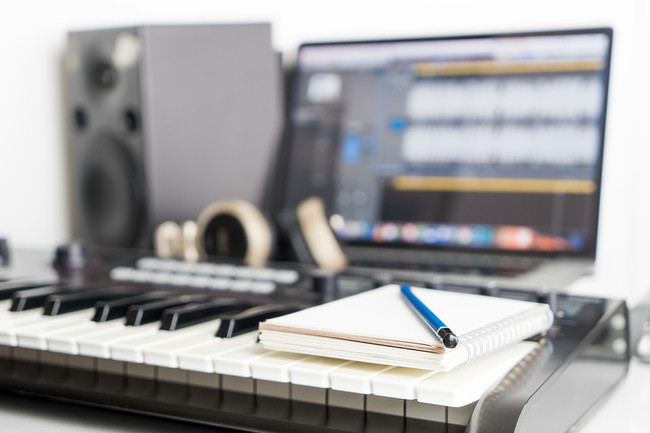 If you want to be an excellent musician, you need to practice. The best way to get many hours of practice every week is to set up a home studio. It's where you can make your own music, creating the type of beats you love. You can record your own songs and share them with the world or just create recordings for yourself.
A music recording studio allows you to record your own music, create beats, and make original soundtracks for movies and video games. It's also a place to experiment with novel sounds and techniques to produce higher-quality work. Here is how you can start.
Organize Your Space
The first step in setting up a studio is purchasing the right equipment. You can choose diverse types of microphones and instruments depending on the sound quality that you want. Before you start recording, you need to think about the room where you plan to record, the equipment you will use, and the quality of sound that you want.
Also, do you want to keep your music from disturbing your neighbors? If so, soundproof window installation services are worth considering. Professionals will collaborate with you to create a noise-free living environment.
Besides not inconveniencing your neighbors with your long hours of practice, soundproofing your windows will help you avoid disturbing noise from outside, too. Your studio will be a quieter place without the sounds of traffic, construction, and your neighbor's barking dogs.
Set Up Your Equipment
Naturally, the most critical piece of equipment you'll need is a high-quality microphone. For your music to sound amazing, you will also need speakers, an audio interface, and other related equipment.
There are several types of home studio equipment available on the market today that might fit your budget and needs, such as USB microphones, MIDI keyboards, and audio interfaces.
In addition, you need to think about the type of software you will use in your studio. Since home studios might not require expensive software like Ableton Live or Pro Tools, use free software such as Garage Band or Audacity, which can be run on either a Mac or PC. Mixing these tools will still allow you to create awesome songs.
Conclusion
There is no reason for you not to start your own at-home music career if you love music. As an independent artist, you will be able explore your passions while making a good living.