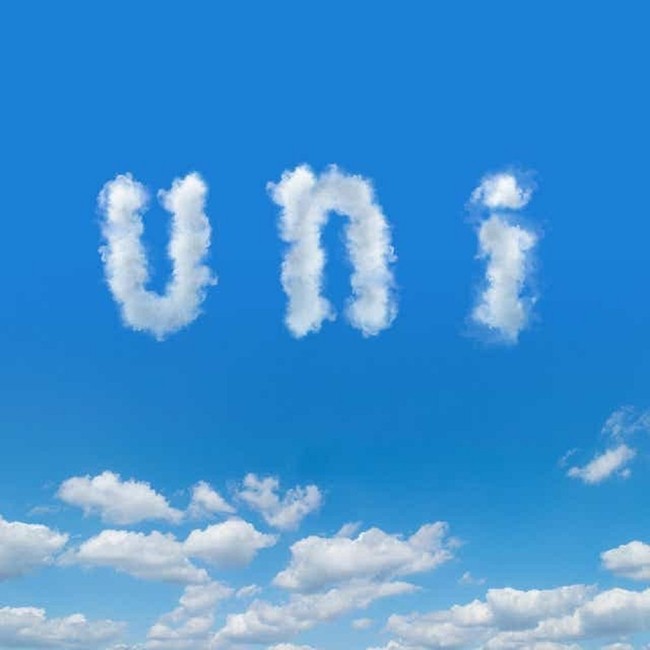 Establishing consistency early on in an artist's career is essential to getting anywhere in any genre, but this is especially true in pop music and hip-hop. Dici has been doing a good job of dropping one strong single after another in the past year, and with the start of 2022 he debuts yet another new look in the track "u n i" that is almost certain to turn some heads.
The trademark melodic rapping that he's featured in all of his prominent releases, such as the enigmatic "Five Rings," is still very much a key component of "u n i," but with a significant caveat; now, it's coupled with the kind of biting instrumental construct that most rappers just aren't comfortable contending with. The underlying aesthetic in play here is one rooted in electronic dance music, but the club vibes aren't quite as strong as the interspersed guitar parts, the best of which, mind you, recall some of Avicii's best work. There's hybridity to be enjoyed once more in Dici's most recent studio offering, but a consistent track record is really the only thing the same about this material. 
The instrumentation plays a much stronger role in "u n i" than it has in past releases, and I like what it contributes to the subtext of the lyrics. Where there's a hint of self-doubt in the narrative, as suggested by the labored tone of the chorus, the throbbing bass and percussion beneath Dici's vocal sports a rather aspirational sensibility that counters the substance of the lyrical perfectly.
The synth play can get a little crushing and feels rougher around the edges than anything else in this master mix does, but considering the soft melodic componentry lent by the guitar parts, I think this track can withstand the gritty juxtaposition. The beat is pushing my man forward a little more than some would be able to handle, but once again he's showing himself to be a lot tougher than some of his contemporaries in the south Florida underground are at the moment. He's growing into his persona quite well, and anyone who has been listening to his work since day one is bound to agree. 
I've been anticipating an increasingly melodic output from Dici as he settles into his place on the hierarchy of rising independent pop stars, and this single does not disappoint. It's honestly a lot edgier than I expected, but this isn't a bad thing – in fact, I actually think that the tenacity of the daring instrumental dynamics in this piece give it more energy than we would have had in something more streamlined, which is closer to what I initially was expecting.
Dici is cruising to the mainstream through his talents and a lot of good exposure on the college end of the radio dial, and as long as he keeps with the conceptualism he's been exhibiting in his last couple of singles – "u n i" included – I believe he's going to be looking at some major accolades from the press and fans the same soon. 
Gwen Waggoner