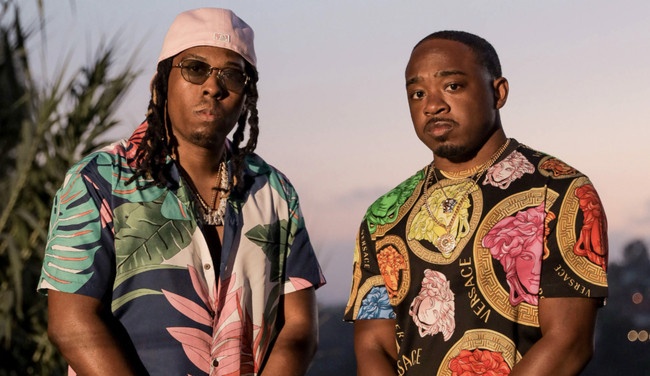 Washington, DC recording artist and producer CAMARABI has released a music video for his new song, "No Chase." The song features fellow DC artist and frequent collaborator A1 Flow. The video, directed by videographer and photographer Will Raver in Los Angeles, is a feel-good ode to the fast life and the notion of celebrating the day.
The Hollywood Hills serve as the backdrop for a private, fun-filled pool gathering. Opulent visuals are abound in this celebratory music video. The video was filmed at the home of celebrity photographer James White. The home, the site of several celebrity photoshoots, has been featured in publications such as Vogue Living.
The song, self-produced by CAMARABI, features a catchy hook that further adds to the upbeat energy of the track. The instrumental is laced with an energetic and trap-driven drum beat that is layered with synths to create an immersive soundscape for this optimistic and confidence-laden record.
CAMARABI is a Washington, DC-based recording artist, producer and visual artist. He has worked with many prominent acts in the DC area. His production style takes cues from many genres, including jazz, blues, classical music, atmospheric music, pop and trap.
CAMARABI got his start in music in junior high school, rapping over his own self-composed instrumentals as well as "freestyling" with friends. From there, he ventured in the DC area's local Go-Go music scene, serving as the keyboardist for a local band.
CAMARABI's music production work has gotten airplay on television networks such as BET Jams and WUSA, as well as commercial radio stations such as New York's Hot 97, Chicago's 107.5, and DC's 93.9 and 95.5.