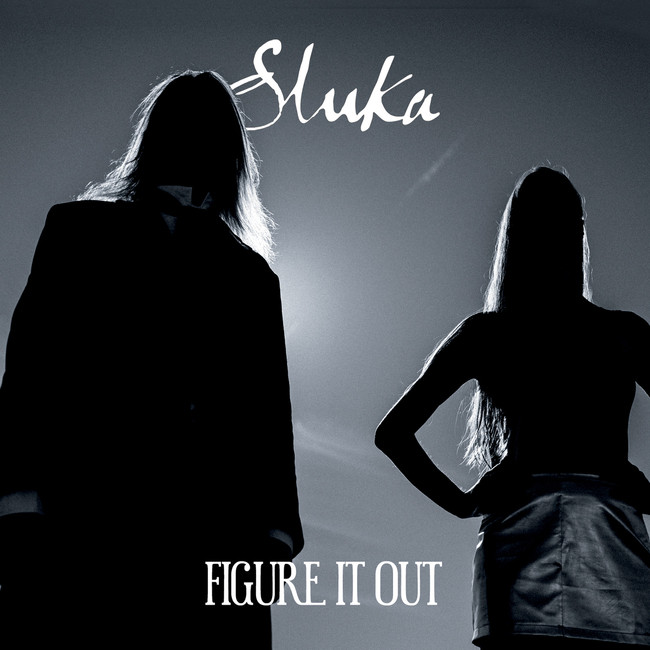 Christopher Sluka is no stranger to the music game as he experienced success in the 80s and 90s performing at such iconic venues as: CBGB's, The Ritz and The Palladium. Sluka has performed alongside such acts as Tears for Fears and Simple Minds and his band at the time was making BIG waves in Japan and Europe. That was then though and 'Figure It Out' is now and what an exhilirating jump back into the music world it is!
Christopher Sluka handles guitar, keyboards & vocals on the new record and is also backed up by many talented musicians on 'Figure It Out'. We have Anna Eppink on bass, trumpet & accordion, Michael Bedard on drums, Nico Hueso on violin & viola, Erdis Maxhelaku on cello, Brad Steinwehe on trumpet and Jordan Morita on trombone. 'Figure It Out' also includes Grammy Award winner Alan Sanderson who produced, engineered, mixed, and mastered the recording at
Pacific Beat Recording Studio in San Diego. It is worth noting that he has worked with BB King, Weezer, Fiona Apple, Fleetwood Mac, Elton John, The Rolling Stones, and many others on some of their biggest hits. This rounds out the current Sluka lineup and what a grand bunch it is!
Melodic melodies instantly hit you on the opening number and self-titled track, "Figure It Out". Right away the listener is introduced to the musically rich sounds of Sluka and what an exciting time to listen and "Figure It Out"! Next, we head into a mysterious galaxy of sound with an intoxicating beat to boot on "Isn't It Strange" and it's oh, so good. Sound the bells because Sluka's in session on "Shout Out" where the lively presence by the band can be heard loud & clear. On track four, "Feel The Weight", a state of heaviness engulfs you as Sluka belts it out and we, in turn, "Feel The Weight" of this song. Jetting along, one will experience a cool, retro and interstellar vibe on "Vye On VyattaV" where Sluka is taking you on a fun trip through space and time. Sluka is putting all of your senses on overdrive on "The Runner", so enjoy and I'll see you at the finish line. Track seven, "What Else", contains stunning guitar chords and one catchy beat that is out of this world. "What Else" could you ask for? On the following song, "SOS", I'd like to quote the great Sting from The Police in saying we're "sending out an SOS" because Sluka is blowing it out of the water with this number. If it's sink or swim for "SOS", then Sluka is definitely swimming right along. What a moving finale by Sluka on "Happy In Your World" with a gripping performance that will please the audience. I say just put a smile on your face and be "Happy In Your World" for Sluka's sake at least.
What I particularly love about Sluka and the overall sound is that we can't define this band by a single genre. With elements of classical, pop, alternative rock, progressive rock and gothic, Sluka creates original compositions for the masses and will never duplicate. Sluka referred to their music as "Enigmatic rock, perhaps…?", so take it or leave it and just 'Figure It Out' with your own set of ears and open minds.
By Jimmy Rae