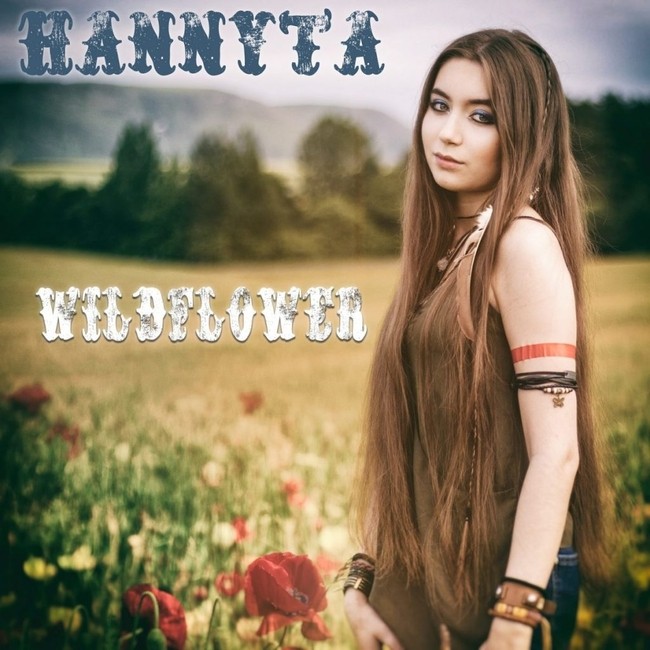 Hannyta combines the experience of Native American culture mixed with an electro-pop flourish on the truly inspired "Wildflower". She incorporates a great deal of her heritage within the narrative. Lyricism here proves to be the very core of the track. Every word here is chosen with the utmost thoughtfulness to ensure that it covers every detail. Usage of a blend of ancient with the hyper-modern results in something that truly defies categorization. Hooks aplenty this is an infectious track with a melody and message that linger in the mind long after the track has ended.
Right from the beginning the tone is set. Her voice has a crystal clarity to it one that feels doubly refreshing. By ensuring that every single element falls into place the song has a sense of purpose. The intense focus on the past whilst pointing towards a happier future feels quite tactile. A vulnerability rests within the core of the work, for she offers a glimpse of what it is like to grow up Native American. Code breakers, etc. filter into the fray as well for there is a brilliance to the way she ties it altogether. Various textures too ensure there is a lot of geography to explore. With a keen balance to it there is a genteel spirit to the way she lets it grow, build, and crash over the listener.
"Wildflower" is a song that truly blooms, full of exquisite arrangements, thoughtful mixtures of the new and old, proving Hannyta to possess a unique powerful voice.