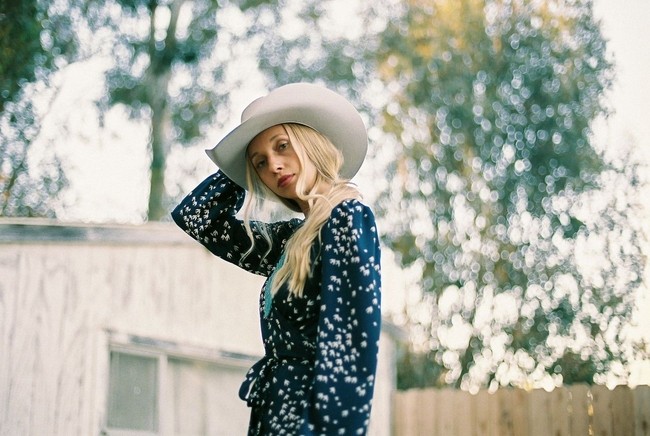 Classic country singer-songwriter Victoria Bailey sat down recently with @skopemag to talk about her gorgeous new single, a cover of Randy Newman's "Rider in the Rain" (out now).
@skopemag: Hi Victoria! Your new single is a cover of "Rider in the Rain." Are you a big Randy Newman fan?
Victoria: Hi, thanks for chatting with me. Yes, it's one of my all-time favorite Randy Newman songs. I have so much love and respect for Newman and hold him on the same pedestal as Dolly Parton due to him just being an all-around hero for me in songwriting and just a great person and role model as a whole. He's had such an impact on my songs and growing up with him soundtracking some of my favorite childhood movies is something I hold near and dear to my heart.
@skopemag: What made you want to cover this song?
Victoria: The first time I heard this song off his record, "Little Criminals," I knew I wanted to cover it. I feel like it paints such a beautiful picture of a cowboy's heart and a simple life saddled on his horse. I knew instantly I wanted to bring this one to my band to record it and make it our own.
@skopemag: What was the recording session like for the song?
Victoria: It was such a beautiful experience. I had close friends play the instrumentals on this track, that are all Newman fans. What really brought it to life was my two close girlfriends, and pop duo, Kalina & Kiana, who sang background vocals on it. The original Newman song features the Eagles singing backups, and Kalina and Kiana emulate and pay such a beautiful homage to how this it originally sounded.
@skopemag: We've heard that you are working on a new album. Any details you can share about it?
Victoria: Covering this song blossomed into a lot of inspiration for what I am releasing next. This cover, as well as my single I released in the fall, "Queen of the Rodeo," will definitely be a part of what's to come in 2022!