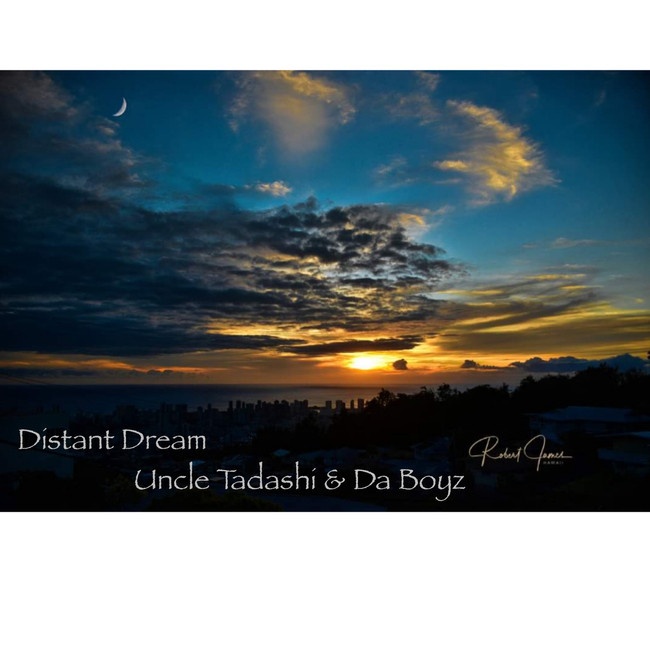 Uncle Tadashi & Da Boyz feature a beautiful, communal spirit on the optimism of "Distant Dream". Done with the utmost of dignity there is a lightness to be found within, one that touches the very soul. Instrumentally kept light on its feet, the song has a fragile, delicate balance about it. The amount of sunshine that pours on into the arrangement feels fervent, quite stunning even. Vocals are kept front and center. Lyrics have a great hope to them, full of love to them.
Nor do they waste a moment in getting started. Right from the beginning the sound is established. Multiple stories are brought into the narrative. Woven together one sees a sense of community celebrated. Everything about the song has a swirling quality to it. The melodies happily waft on through the whole of the work, with the evolution done in a way that feels outright alive. Kept in an intimate setting in a sense, the song grows and builds in a way that feels so natural. A pastoral quality worms its way within the entirety of the experience, as there is an exquisite charm to the way they do things. Quite similar to a conversation of catching up with an old friend, there is a clarity to be found within the experience.
"Distant Dream" revels in the lovely, lilting spirit of Uncle Tadashi & Da Boyz for they embark on a journey that feels so lovely to behold.