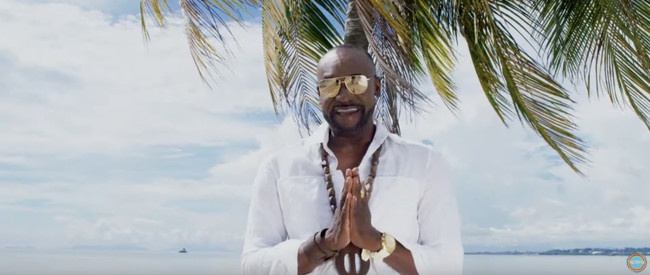 TEMPO RECORDS presents "I Know" A beautiful, inspirational song written by Mr. Tempo himself and performed by talented recording artist Krystal Khayne
Mr. TEMPO (Frederick A, Morton, Jr.) wears many hats in the creative and music industry, constantly blurring and defying traditional roles. An accomplished lawyer, he is the visionary behind the media Company, TEMPO Networks, a dynamic celebration of all things Caribbean. He is known as a consummate creative thinker, with a laser beam ability to execute and bring creative works to life with a unique rhythm that is all his own. Hence, the name Mr. TEMPO!
Born and raised in St. Croix, US Virgin Islands to Nevisian parents, Morton always had an intense passion for music. He has an encyclopedic knowledge of popular music and the Company he founded, TEMPO, is focused on ensuring the continued growth of Caribbean music. While growing up, education was super important to his family and so he pursued it, becoming a prominent lawyer, knowing that it would be the backbone of realizing his dreams to create a platform focused on Caribbean artistic expression. In this regard and during this period, Morton has previously focused behind the scenes in contributing to the careers of many Caribbean artists.
With the release of "I Know", featuring the beautiful and vocally gifted Trinidadian artist, Krystal Khane, Mr. TEMPO reveals his artistry in what he calls a tribute to his life-work thus far. "I know" is "my testimony to an uncompromising faith in the power of the Almighty to make it all happen". As the Founder, Chairman & CEO of TEMPO Networks, Mr, TEMPO is at the helm of an astonishingly vast undertaking that is now celebrating over 15 years of operations. He says, with characteristic assurance of a creatively (almost mystically) driven soul, that the "the love of God, passion and faith will most certainly continue to clear the path for a powerful contribution through TEMPO that aims to make the world a better place".
https://www.instagram.com/temponetworks/
As a man constantly erupting with creative ideas and too forward thinking to rest on his already considerable laurels, he has major plans to produce and release more music and spotlight many other talented artist. "Once "I know" has a chance to soak in, I plan to release another single I wrote and produced before the end of 2021, featuring another amazing artist, in celebration of TEMPO's Sweet 16 Anniversary". He says, excitedly, "keep it locked and stay tuned — it's going to be a Hot One"!