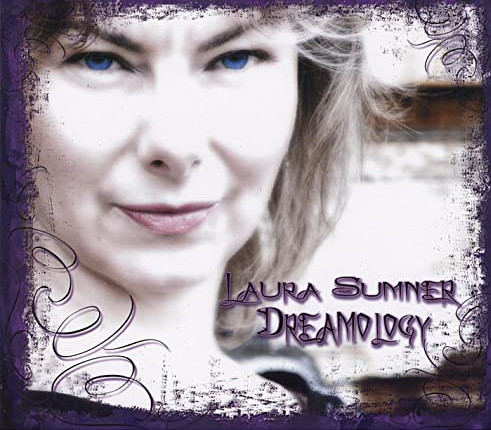 Bob Dylan famously sang "the times they are-a-changin'" in 1964, giving way to a new style of American folk and poetry. Laura Sumner takes a cue from the famed songwriter and molds together the worlds of pop music and Americana in her new hit "American Man".
WEBSITE: https://www.laurasumner.com/
A masterful storyteller and magnetic singer, Sumner tethers together nostalgia and what is happening all around us – giving the listener a fine sense of authenticity. To hear her sing of the plight of the American workforce, the fall of the noble worker beholden to a company their entire work life is to give a face to the often faceless. "American Man" hums along as if it were all happening in real time.
Sumner's palette is definitely filled with hues of Dylan, and though she doesn't mention it in her press materials, I found her voice to be somewhere at the crossroads of Sheryl Crow and Suzanne Vega ("Tom's Diner"). Sumner has a strong hold on giving the listener a feeling of vintage, an escape that seems to be filtered in the amber, velveteen finish. She has a way of cultivating an essence, a vibe that locks the listener right into the oversized coffeehouse chair. The warmth of her voice is in the melodies, with the dynamic layers hitting during the verses. Save your tears for the ride home, after 25 years your loyalty don't mean a damn thing, she sings, sounding conversationally and completely empathetic to the fictional (which is all too real) protagonist that has been laid off.
The music bed is folksy, with the brooding slide guitar cutting through sharply about every fourth note. At first listen I wondered if that steel guitar was necessary, or that it was too much embellishment. But, to me, that's a real American sound. It backs up and elevates the song so much more. It created an entire new, vibrant layer. Emotionally, I was moved by this song, just the same as if I were seeing the photograph "Migrant Mother" (1932, photographer Dorothea Lange) for the first time. The song has a steady beat, the kind of song that runs circles in your mind, as you effortlessly create that physical image that Sumner so easily paints. The imagery in this song is fantastic and while it's perfect for the year 2021, it's obvious that there have been other points in American history that would suffice.
Sumner has a strong love for the American worker, the "every day" man. I think this is a song that you put alongside the discography of Arlo Guthrie and Woody Guthrie. Sumner has shown listeners that she has a voice to be heard, and a magnificent talent of capturing the American spirit. "American Man" is one of 2021's most endearing songs, and it's a song that we all need to be having on our radar. If art reflects the times, then Sumner has created a pristine looking glass from which to observe. "American Man" colors the mind and fills the soul.
Gwen Waggoner