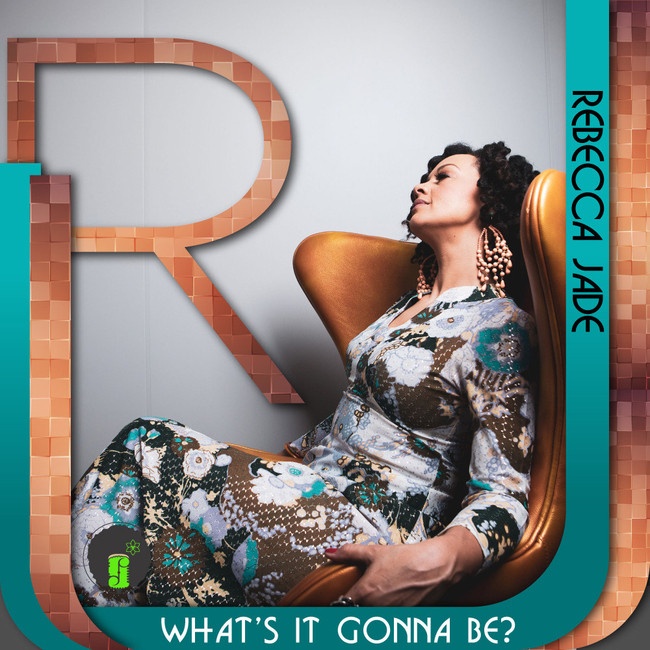 "What's It Gonna Be" is a long song by singles standards, at 4:44. It's a sultry R&B tune, featuring Rebecca Jade and some backing vocalists. With its horn-like backing instrumentation, "What's It Gonna Be" sounds a little like an Earth, Wind & Fire song. It's upbeat, but more thought provoking than dance inducing.
Lyrically, this is a song of encouragement. It could be encouraging black empowerment. It could also be a women empowerment song. It could also be both or something else. "I know sometimes it's hard to recognize your power," she begins, "When all the world seems to be bringing you down." In a kind of sister-to-sister way, Jade is attempting to remind her target audience about something they most certainly already know. They know they have the strength to push on through and succeed. Even those qualified to make it, however, can become discouraged by naysayers. Jade is also singing about battles, not the war. "You might lose, or you might win/As long as you stand strong to the end," she encourages at one point. There will be victories and defeats along life's journey. The important point, many times is your attitude and how you respond to setbacks. Yes, when things go wrong, we can cower, or worse, give up. It's kind of like with sports teams. Every team loses games. It's how they lose, though, that sometimes counts the most. Did the team fight it out until time ran out, or did it get behind and just coast to a defeat? Life can also be like this, Jade reminds us. By fighting hard, even during defeat, might keep us fit and ready for the next battle. There's a big different between a loss, and a loser.
Music has a way of saying things that may sometimes be difficult to say out loud. This is the sort of song one can listen to, during whatever difficult circumstance one may be in. That voice, Jade's voice, might just be the one that can put the fight back into a faltering individual. Your friends and family may agree with Jade, but do you really think they're going to come right out and say, 'Yes, you can do it!' Probably, they would say something after the fact, like, 'I knew you could do it.' That's why music is so significant. It can many times verbalize, melodically, those unspoken encouragements.
Jade is the daughter of a vocalist, so music runs in her family. She tours with Sheila E, and has sung with Elton John, as well as opening for Jeffrey Osborne. She's also done some acting. When she went to college at UC Berkeley, she did so on a full basketball scholarship. There, she earned a degree in Theatre & Performance Studies. That's not all her educational experience, though, as she also received an MBA in marketing from University of Phoenix.
https://www.instagram.com/ladyrebeccajade
This track, though, is sung not from any academic education, but informed by life experience. She's a successful musical artist, and she's drawing upon her professional success to encourage those that may not have yet achieved their goals. Although she doesn't say it this rudely, "What's It Gonna Be" is like saying, 'It's time to put up or shut up. What's it gonna be?' Rebecca Jade's single demands action and positive motion.
-Dan MacIntosh