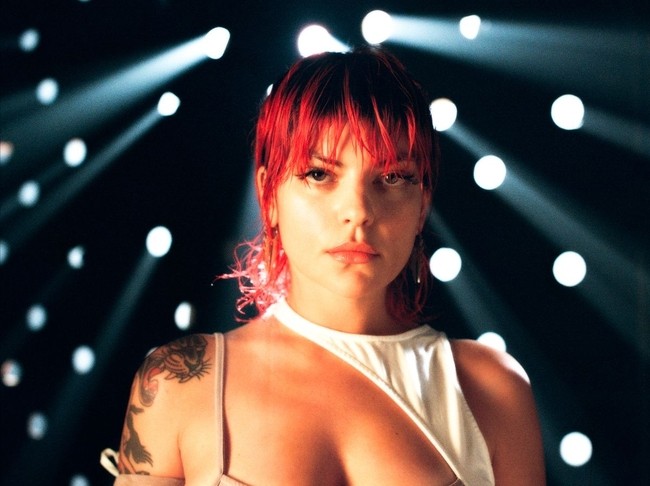 This is the first song Donna Missal wrote in person & in the studio with Salvador (aka Bodega) post lockdown era of the pandemic, and it's a total moment of release, an extended breath of left-of-center pop elation. It's a song you put on and dance to after being forced to sit still and reflect for so long; it's a pure love song turned into melancholic yearning by Bodega's haunting, driving beats.
Of the track, Missal explains, "I went to London to finish songs I had started virtually with Sega Bodega. We made this song there in studio, working together in person for the first time. It's a love letter. I was dancing around alone a lot during this time, wanting to be around people, I wanted to make what I could dance to. I was very inspired by the change in environment after so much time stationary, a time of anxiety and longing. When I got back to my flat from the studio that night, I danced around to our demo and felt so excited for the first time in a long time. I want to share that feeling."
Missal grew up homeschooled in a house with five siblings and a ton of musical instruments. She was raised on traditional rock & country music – her grandmother a songwriter in the 1950s; her dad an 80s musician, but this song finds its very own place in time, with hints of 00s-tinged melodies lying underneath her gorgeous vocals. It's almost like if a Spice Girls-era slow song were run through a modern club mix and washed with the crystal clear toner of Missal's voice – all packaged pristinely in the glossy production.