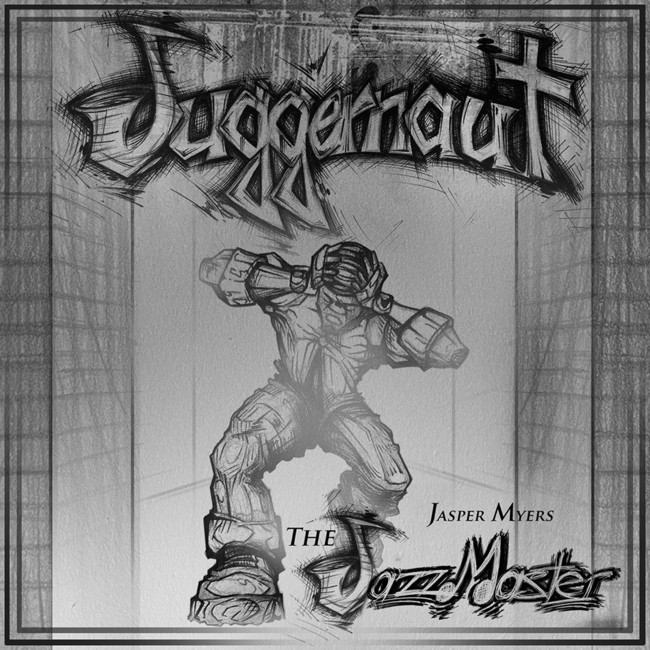 A duality of sorts informs the plethora of ideas that flow from Jasper "The Jazzmaster" Myers' totally immersive double album "Juggernaut/Colossus". One of those rare feats that brings the past and present together while pushing things forward into the future, there is a density to the sound here. Layers are brought in with care, for his ear for melody proves to be unparalleled. Jazz, hip-hop, R&B, the blues, and so much more filter into the fray resulting in this wild sound that constantly surprises. By confounding listener expectations, the whole of the experience swirls around the listener in a way that becomes a true joy to behold fully.
The nods to old-school hip-hop emerge, for the rappers have decided thoughtful flows. Nods to groups like Run D.M.C. emerge within the carefully laid out verses. Beyond this the sound also brings to mind Biggie Smalls for it has that same sort of intense view into the grit and soul of what city life truly entails. At least, that's for the Juggernaut album. For Colossus one can hear traces of Marvin Gaye's tender croon alongside his awareness of the political developments around him. Melodies on Colossus hark back to some of the best that Stevie Wonder ever put down, with the intricate arrangements working in an emotionally charged way.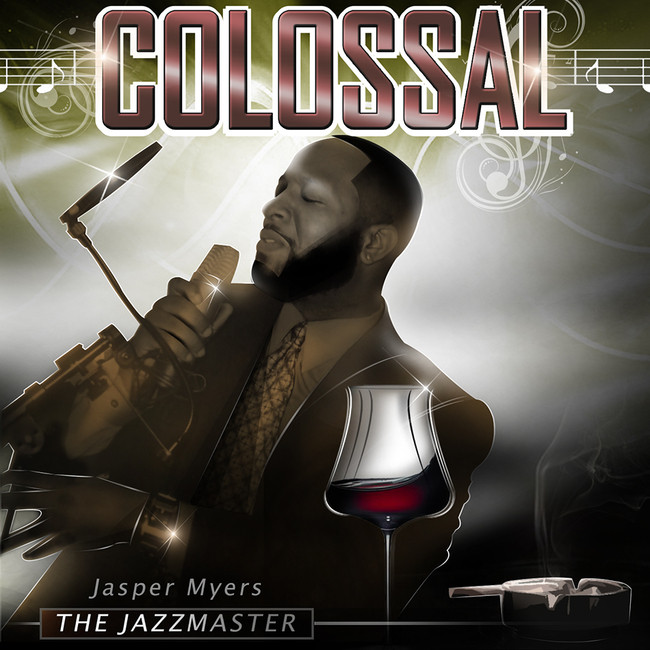 "Intro (Ft. The Jazzmaster & K. Dot Rich)" starts things off with a Sam Mehran hip-hop flavor to it, with the ambient washes in the background a particularly nice touch. Beats have a dusty, old-school drum machine quality with "Freak N You N Me (Ft. Tell P & D Train)" employing lyrics that have a commanding presence. A romantic cadence takes shape over the yearning "If You Love Me Then You Prove It To Me (Ft. Lamon Davis)". Capturing the true zeitgeist comes the fire of "Black Lives Matter (Ft. Billa Camp & Cole Hand Luke)" as the key falls like raindrops. Dub effects on "Love Lost (Ft. Rizzi)" give it a magical, dreamy stance. Tropical sun-soaked vibes filter through the lush wonderworld of "Runnin' (Ft. Samerie)". Nice and reflective "Power (Ft. Tell P)" has a mellowed-out attitude. By far the highlight comes from the intense scope of "Turn It Up" with a buildup that lends it a classic appeal. Samples weave themselves together on the trip of "No More Tears (Ft. Lauren Olsen & D-Train)". Closing off Juggernaut comes the chilled-out atmospherics of "Silly Instrumental".
– https://soundcloud.com/thejazzmaster/tracks
Chords give "Lowdown" a wild swinging open to the Colossus. Rainbow-hued the song seems to expand out into the infinite, with a chorus that has such love behind it. Tempos are kept funky and fresh on the intensely physical slow jam of "Too Much Passion (Ft. Samerie)" with her voice possessing a true beauty to it, for she belts it out in a way that makes the song teem with life. Drums hit with an urgency on the powerful "Exodus Highway (Ft. Mikey Felten)". Going for a lighter touch comes the delicate arrangement of "If You Love Me Then You Prove It To Me (Ft. Luis Echeverria)" bringing a bit of Bossa Nova's tender sweetness in. Clever R&B configurations shift shapes on the sprawling groove of "Thank You (Ft. Samerie)". Stripping things down to the essentials is the intimate "Waiting On The World To Change". "Go Back Jack Do It Again (Ft. Samerie)" closes things off with a sense of noir.
https://www.facebook.com/thejazzmaster1/
Done with such dignity, Jasper "The Jazzmaster" Myers features an entire history lived completely and fully with "Juggernaut/Colossus".