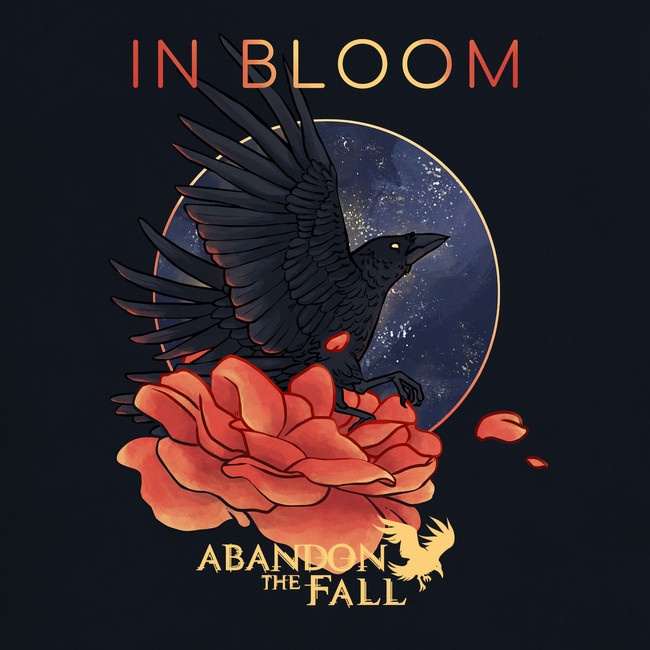 First off, tell us a bit about yourself. Who is Abandon the Fall—the person and the musician?
My name is Juan Espinoza. I'm a producer based out of Houston, TX. Abandon the Fall is a solo musical endeavor that was birthed from the hope and inspiration that I (Juan Espinoza) found and connected to through music. Abandon the Fall is (through sound) the human experience. It can be intimate, it can be vulnerable. It's high and low. The music comes from and open and honest place.
What's the journey been like from when you started as a musician to now?
It's been a journey of constant growth. Aside from production, I filled vocal and writing duties during the initial inception of ATF. The production still had a live aspect, but it was stripped back and more electronic based. I started experiencing vocals issues, which required vocal fold surgery. In hindsight, I'm extremely grateful for the vocal setback. It gave way to where I'm at today musically.
Let's hear about your new EP, In Bloom. What's some of the backstory / inspiration behind this collection and some of the message(s) you wanted the audience to draw from it?
My last EP (Infinite Seasons) revolved around specific life changing events that I experienced throughout 2020. Rather than have another project revolved around those specific events, I decided to spring forward from them, hence the title "In Bloom". This collection of Instrumentals are more colorful, more vibrant. There is no "one size fits all" to the themes. It will be a different experience for every listener. It's a musical journey.
As a solo instrumentalist, what is the process like from a composition standpoint? Do you find it challenging to bear the entirety of the composition on yourself or is it liberating?
I really love to start off with a great melody. On occasion, I may stumble upon a riff and just build around that. However, I have come to find that if I start with a melody than everything comes together so much faster. Rather than finding it challenging, I find bearing the entirety of the composition very liberating. Not to say that I don't like collaborating on music, but It's quite special when you know you've taken on an entire song.
Have you ever collaborated or plan to collaborate with other musicians on future releases?
I do have a collaboration set for release on October 29th. I was fortunate and blessed to land a feature with a band by the name of Dayshell. Really looking forward to the release.
The music industry has been described as one of the toughest industries in the world, but it's also one of the most fulfilling when you're able to share your music and your message with an audience. What are some of the things that drive you and keep you motivated in the pursuit of music?
What motivates me most is knowing that the music I'm blessed enough to create can potentially have a positive impact on someone. Given the instrumental nature to the music I create, I like to
believe that it has the potential to create an escape for any listener.
What can we expect as far as new releases / plans from here?
I'm currently working on my third instrumental EP titled "Wings". I'm looking to have that released in the early part of 2022. I plan on reaching out to other artists for potential collaborations as well. I also have some ideas laid out for a follow up to "Wings". All in all, I'm looking forward to a productive 2022.
Any last words / anything you'd like to share with the readers?
First and foremost, thank you for the interview and the time taken to publish this for your readers. I'm extremely grateful to the entire staff at Skope Magazine for this opportunity. Secondly, I'd like to thank anyone who took the time out of their day to read this interview. It means the world to me.
Thank you so much!