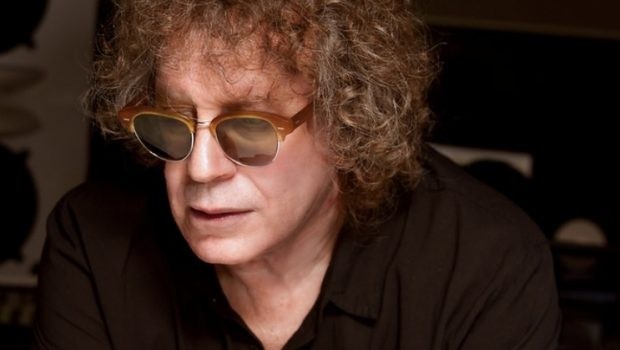 Award Winning composer Randy Edelman performs his anthemic after the pandemic single "Comin' Out The Other Side"
Yesterday is not ours to recover but tomorrow is ours to win….and composer, singer, songwriter, and film music architect Randy Edelman has just released his anthemic video model of a brighter future to all the global citizens of the world, "Comin' Out the Other Side" via Tribeca Records, a SohoJohnny Enterprise. The joyous lyric video mastered by Carousel NYC and directed by Christian Velasco and MD25 Entertainment shows the rising sun while inspiring the fact that you must be the change that you wish to see in the world….
It was terrifyingly, indiscriminately contagious. The disease was also terrifyingly efficient. People who are perfectly healthy when they went to bed at night could be dead by morning. No one knew exactly how it was transmitted from one patient to another and no one knew how to prevent or treat it. In a panic, healthy people did all they could to avoid the sick. Shopkeepers closed their stores and people fled from the cities to the countryside, but even they could not escape the disease. Some people coped with the terror and uncertainty of the epidemic by lashing out at their neighbors, while others coped by turning inward and fretting about the condition of their own souls….. Social distancing and quarantine were used in medieval times to fight "The Black Death" Seven hundred years later with the pandemic of 2020/2021 winding down we can celebrate the evidence and actuality of our adaptation and resilience. "Comin' Out The Other Side" allows our hearts to dance, our souls to laugh, and our physical structures to party.
Music royalty with a career challenging the longevity that rivals the Queen of England, composer, conductor, singer and celebrated piano phenomena Randy Edelman has long been given tribute as one of the most profound and recognizable film, television, and sports soundtrack architect on the planet. A hybrid fusion of Mozart and Bruce Springsteen, there seems to be a certain bedazzlement or wizardry connected to him and his music that leaves a trail of glitter behind never to be forgotten.
Raised in Teaneck New Jersey, Randy was born with the ability to hear music and transcribe it onto the piano. After a brief quarrel with fate where Randy was temporally thrust into the pursuit of pre-med, he moved into full-time piano and composition study at the Cincinnati Music Conservatory where he was then able to follow his unquestionable destiny. He eventually procured an arranging assignment at James Brown's King Records. In 1970 Randy relocated to New York to work as a staff writer at CBS Records while simultaneously playing piano in Broadway pit orchestras.
Like a seductive alchemist Randy began to write and record his own albums transforming the world's anguish into a narrative of truth and granting him a thriving audience in the UK and a television spot on "Top of the Pops." After enjoying the triumph of the British collective effervescence at the London Palladium and Drury Lane Theatre's, Randy began to pursue a new interest in LA where he became interested in creating the life, blood and essence of the movies through music, making the plainest faces come alive with promise.