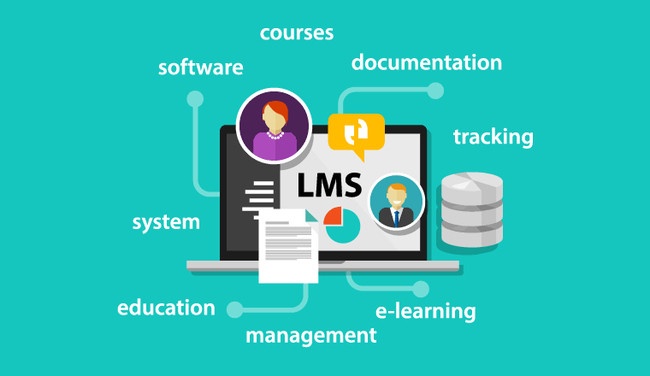 When we deliberately relinquish authority to corporate workers, we often find ourselves in an unpleasant situation. Corporate workers can control their ability to obtain online training through self-registration in learning management systems.
As the administrators of the system, this may cause you a great deal of concern as there are equal chances that self registration can either decrease employee participation or enhance it. Do workers drop out of training courses in the interim? Would they be able to get the user data they need for reporting?
However, The best thing is that there are sufficient reasons why the worries will not become serious issues. The key to successfully managing an LMS that is self registering is accuracy. Here's why you should totally be investing in a self registration LMS;
Self-Enrollment vs. Self-Registration
Before we get into the benefits of a self registering LMS, it's important to understand what exactly it is and how it is different from the self-enrollment process, as the two phrases are sometimes used alternately.
Corporate learners can create a user account in the system by self-registration. Self-enrollment, on the other hand, goes a step further by allowing your business learners to enroll in a specific training course at their own pace. 
It is mostly accomplished through the use of a code/link that allows for restricted access. It may also be done using an open link.
Training becomes more accessible
Self-registering LMSs aid business learners by allowing them to log in and out as needed.
(i) Account creation is quick and simple.
(ii) Enroll in appropriate courses automatically
(iii) Does not need a manager or an invite.
After completing the registration procedure, corporate learners may simply take the online training using a link or an exclusive code.
Encourages introspection and understanding your own patterns
A business learner has a lot of autonomy, which allows them to do a lot of study into areas of development for them. 
To do this, frequent development discussions should take place, as well as providing them authority over registering for courses, which would allow them to detect skill shortages and fill up as needed.
Enhances the effectiveness of communications
A CTA might be used with a self-registering link to promote online training courses. This may make communication more straightforward so that it may be quickly responded to by a business learner.
Helps you to collect important information
Just one sign-on can aid in the gathering of information in a timely and effective manner. This allows for the collection of Big Data such as demographic data, which may be utilised in reporting obligations. Make care to fill out all of the required fields at once.
Offers Online Training Experience That Is Tailored To You
A self-registering LMS cuts the time it takes to create a personalised online training experience in half.
The information gathered from forms can be used for the following purposes:
(i) Content personalization for online training.
(ii) Tailoring the welcome page with a name.
(iii) Applicability to their employment.
Don't forget to emphasise the advantages of finishing the course and include links to discussion topics and additional reviewing.
Conclusion: 
Trusting that after reading the above, you have a better understanding of why self-registering LMS is a good choice for corporate training. LMS like SAP Litmos gives you the benefit of self registration and makes the work easier for the administrators while empowering the employees with their own free will of registration and professional trust. The enrollment procedure is one of the most time-consuming aspects of managing learning management systems. It also improves the number of people who enroll in your course. Check and compare Litmos reviews to know about all the features and benefits offered by the LMS.