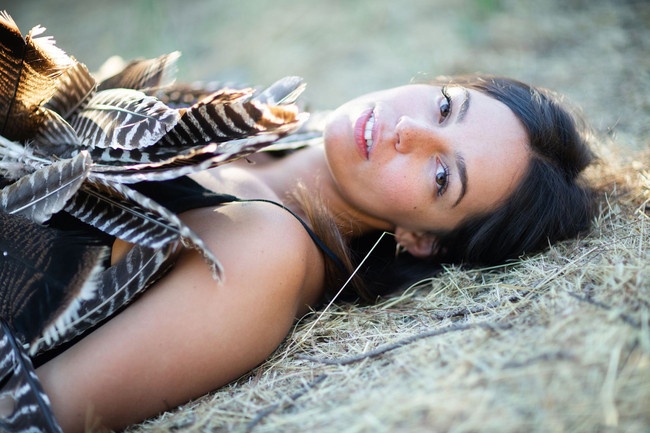 Indie-pop/folk singer-songwriter Claudia Combs Carty sat down recently with @skopemag to talk about her music around the release of her gorgeous new album, "Phases" (out now).
@skopemag: Hi, Claudia! Tell us about your new album, "Phases."
Claudia: "Phases" is a collection of songs I've been wanting to release for so long it's not funny. Some of these songs I wrote years ago, including "Don't Blame Me," which was the first song I ever wrote. It was fun and therapeutic to go into the studio and lay these down.
@skopemag: Your single, "You Make Me Wanna Stay," is amazing. We really love it. What inspired it?
Claudia: I'm so glad you love it! I like that it's simple and unstructured in some ways. I wrote this song back when I fell in love with someone, and, ironically, I ended up moving away not long after this song was written. It's one of very few songs I've written while in a positive mindset!
@skopemag: How have the places you've lived played a part in your music?
Claudia: Living in the Bay Area, I'm lucky to have a huge scene with plenty of smaller, intimate venues for me to search out. People here love music and have an open mind to hearing you out, so that gives me the confidence to keep going and sharing. When I lived in Austin for a while, I think the heat and the country affected my songwriting and added something a little gritty or southern in there. Every new experience makes songwriting better.
@skopemag: How would you describe your music? Who are your biggest influences?
Claudia: I describe my music as bedroom-pop/folk with a splash of soul, with piano as the primary instrument. So many musicians inspire me: Bonnie Prince Billy, The Beatles, Bob Dylan, The Magnetic Fields, Jeff Buckley, Dawes. Classic rock like Aerosmith and Genesis. Moody females like Joni Mitchell, Stevie Nicks, and Joan Armatrading. I love Fleetwood Mac. I have phases with artists, and then they'll creep into my songwriting in a sneaky way and make me smile later on when I notice it.