It is now possible to customize your favorite pictures into something more exciting. Think of how you can use bricks to create figures that resemble your actual pictures. This is exciting and fun. The good news is that there are various ways you can do that. It is simple, and you don't require a lot of resources to do that. You can always give the artwork as a gift to your loved ones or those you share memories with. It also gives you a chance to showcase your creativity by working with what is available. If you are ready to create something amazing out of Lego, then we are here for you. This article will discuss two ways you can personalize your pictures into brick art. 
Brick It Yourself With Lego
Using a Lego theme to create your favorite pictures is one exciting way of creating something beautiful. The results are cute if you know what you are doing. You will need materials like Lego-compatible tape, Lego mini-figures, Lego frames, and cardboard. Additionally, make sure you have a pair of scissors, glue, background pictures, and some light, if need be. Here is the process of making the brick pictures out of Lego.
Select the mini-figures from your stash depending on the characteristics of the individuals in the picture. Choose the right bodies, heads, hair, and everything else you need. If you don't have all the pieces, don't worry. You can always get them from an online shop like eBay or your nearby local store. It will take about a week or so to have the parts delivered. 

The next important step is creating the frames. Since you have decided to assemble the 

brick yourself

, make sure you choose the right frame to support the figures. You need to know how the frames are assembled and what you need to complete them. If you want your Lego to stand firm, consider using a frame with three studs. The depth is enough to keep the figures intact. 

Another important thing you need is to choose your favorite pictures to make the bricks. Choose those that are very sentimental to you. When choosing your 

Lego brick pictures

, make sure you have a theme and an appropriate background for the structures. Get the pictures that are easy to brick. 

After creating the frames and choosing your pictures, the other thing is lining them up. You will need to use your Lego-compatible tape to cover the frames. The work of the tape is to hold the palettes together once you attach them to the frame. 

Put the pieces together depending on individual characteristics. You will need to use the tape to ensure every figure stands on its own in the frame. You can simply attach them to a sheet of paper but make sure everything is in place before inserting the artwork in your frame. Ensure the back part of the frame is attached with stronger glue to prevent everything from falling off. 
Eventually, you have something beautiful and simple. You can hang it on your wall, place it on your shelf, or gift it to a friend. 
Ask Brick Me To Convert the Pictures into Custom Mosaics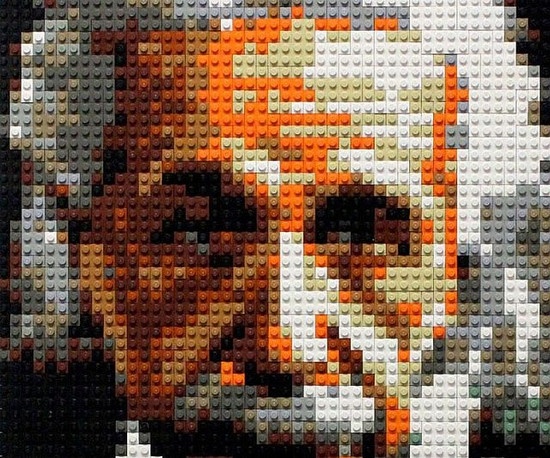 Another way you can turn your favorite pictures into a brick-art is by sending your pictures to a company like Brick Me for a simpler job. You can go to Brick Me to help you transform your pictures into artwork. The best thing about this site is that it will allow you to do most of the work. You will need to upload your pictures, and Brick Me sends brick mosaic pictures to you. They will even come with brick pieces resembling the mosaic photos. Your work will be to assemble the pieces. 
Brick Me uses software that transforms the pictures you upload into brick mosaics based on the colors used in Lego. Then, you get the bricks with the right colors to create your artwork. The bricks come in different sizes. So, you can always choose based on what you want. The smaller the bricks, the larger the number. The website allows you to customize the pictures and come up with your final choice. This is a great deal, especially if you don't want to go through the hassle of sorting out the bricks yourself. You will also get the frames, and all you need to do is use the steps discussed in the first point to produce your work. 
Conclusion
These are two simple ways of personalizing your pictures to brick art. They are straightforward, and you don't need a lot of items to start. You can buy the bricks and assemble them yourself or you can have a brick company choose the bricks for you. Remember, the choice of bricks you make will depend on what you want to create and the types of pictures you have chosen for the work.