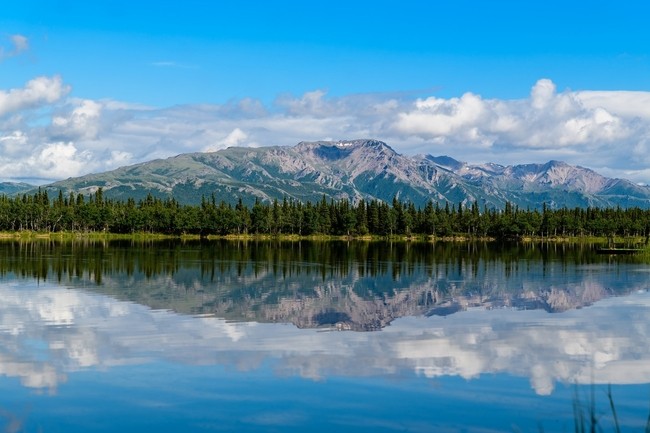 If you are looking to get away from the hustle and bustle of everyday life, you've probably considered that it might be time to take a much-needed vacation. There are few better ways to relax and unwind than by traveling to a completely different city with fresh scenery and new activities to enjoy, and Alaska is at the top of the list. Everyone knows that Alaska has breathtaking terrain, but there is so much more to this enormous state.  Here are ten surprising reasons to check out Alaska:
See the Nation's Largest Parks
With six of the nation's largest national parks, you won't ever be bored in this vast land. One of the best ways to visit is by taking an Alaska cruise so you will have access to see everything from caribou to bears to glaciers to active volcanoes.
Get Some Alone Time
When the noise of city crowds is bringing you down, you probably need some quiet time away to think. Alaska has the lowest population density in the entire United States, so you will finally be able to find the alone time to simply rest.
Explore a New City
Founded as a mining town in the late 1800s, Juneau is a bustling capital city with plenty of amazing restaurants, boutiques, art galleries, and museums. While you're visiting, the opportunities for interacting with nature are never too far away. You can embark from this port city to enjoy other activities like guided park tours.
Experience an Endless Summer Day
During the summer months, Alaska's far northern location means that there are entire days where the sun never sets. The days are longer the farther north you travel in the state. Travel to Alaska on or near the summer solstice on June 21 to enjoy this unique spectacle. You'll finally get the chance you wanted as a kid, to have that fun summer day that never ends!
Shop With No Sales Tax
Love to shop? It doesn't get much better than shopping with no sales tax, which is possible in most places in Alaska. You'll be able to make your friends and family members happy when you come back bearing souvenirs for each one.
Enjoy Delicious Food
Alaska is known for its bountiful harvest of salmon, crab, shrimp, cod, halibut, and more. By traveling to this unique state, you'll have access to some of the freshest and tastiest seafood you can imagine. You won't easily forget the memorable meals you'll share.
Go Whale Watching
Whale watching is one unique activity you won't want to miss. Imagine the experience of beholding these enormous, breathtaking creatures and taking photos to bring back to your family and friends. Alaska is one of the best places in the world to enjoy this incredible opportunity.
View the Northern Lights
If you've ever dreamed of seeing this beautiful astronomical phenomema, Alaska is definitely the place to do it. Alaska is known for having some of the best and most frequent opportunities for viewing the Aurora Borealis throughout many parts of the state.
Observe Russian Architecture
Alaska is a mere 55 miles from Russia at its narrowest point, so you won't be surprised to learn that you can see historic Russian churches and other Russian Colonial style architecture in various places throughout the state. If you're an architecture buff, you won't want to miss this unique chance.
Ride in a Sea Plane
There are few better ways to view the incredible scenery in this state than by riding in a sea plane. You'll be in for the adventure of your life when you're up in the skies, and you'll get the chance to stop in remote locations to view incredible sights without any crowds.
A trip to Alaska will provide endless stories and photos to share with your loved ones for years to come.