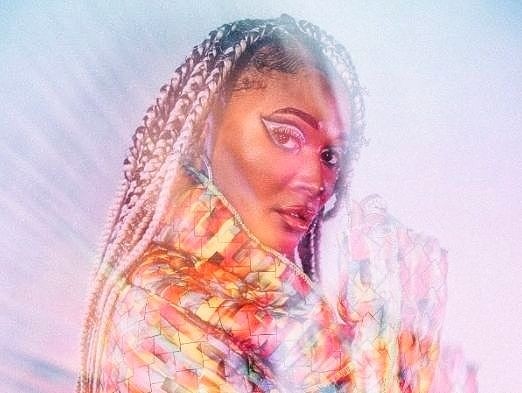 After garnering a huge buzz with a successful premiere on BET JAMS, T'Melle is excited to share the official visuals with the world today
Over the years T'Melle has put in that work. Amassing millions of streams and views online, touring the world with the late Left Eye as part of her Philly girl group, to more. T'Melle is all about female empowerment and everything that encompasses. She is a living testimony to go out there and achieve your dreams, as she often explains to people.
Directed by Nicholas Jandora (Lil Skies, KYLE), this video was filmed in downtown LA, and starts with T'Melle making working out fun and sexy, as she goes for her morning jog. The "Work 4 It" hopefully gets people active and healthy again after a year of being couch potatoes, as there's tons of workout routines through the video. As an avid fitness enthusiast, T'Melle also releases a new brand associated with her love of working out. The brand is called T'Pantha, and as a Leo the branding builds off her lioness personality.
Expect T'Melle to show no signs of slowing down, as she has a lot of surprises releasing in the coming months as she will be busy wrapping up her forthcoming project Work 4 It. On why she titled her project Work 4 It, T'Melle explains, "The entire process has been work, and this project is like my version of a diary! I recorded this album during the pandemic. The world was shut down so I decided to vent about everything that I was feeling during that time in an artistic way. Everything from love, sex, being hurt, my motivation, and also disappointments."
The Philly raised, Atlanta made R&B soul artist began her music career early in life. T'Melle first stepped on the scene as the standout member of a Philadelphia girl group. Under Lisa "Left Eye" Lopes's mentorship, T'melle's journey took an unexpected turn when she was severely injured from the Honduras car collision that took Left Eye's life in 2002. As a child, T'melle had to overcome physical disabilities, like learning to walk again, along with the mental barriers that came along with them. This experience, however, added fuel to the entertainer's fire when it came to making her dreams come true and empowering ladies of all ages while making it happen.
T'Melle's journey led her to Atlanta where she worked with some of the music world's most elite talent including: Usher Raymond, Brian-Michael Cox, Kevin Gates and more – under InfraRed Entertainment and Crown World Management. T'Melle has also opened for several mainstream tours, notably hip hop trio from Atlanta, Migos.
In 2013, T'Melle released her debut mixtape Interview and gained over 3 million SoundCloud streams. T'Melle continued to write, perform, and release new music. In 2020 she released her first EP Dedicated. It charted number #1 under R&B/ Soul on iTunes and #2 on Amazon Music. T'Melle has also premiered music on BETHer, BETJamz, and so many other platforms.
Currently, T'Melle's artistic identity is all about fashion forward female empowerment. In October 2020 she launched her own workout apparel line, TPantha Athletics. T'Melle's upcoming project Work 4 It, and it's accompanying visuals fully support that movement. In 2021, she's stepping things up to the highest level using her determination to survive as a driving force to motivate others to Work 4 it too.