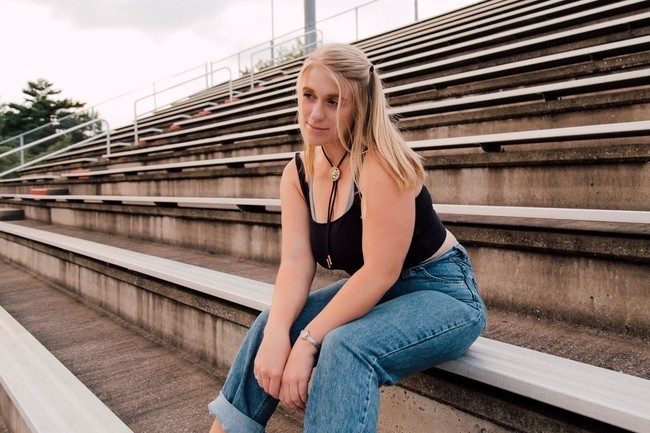 Americana/folk/pop singer-songwriter EPL sat down recently with @skopemag to talk about her music around the release of her new single, "Catalyst" (out now).
@skopemag: Hi, EPL! Your new single, "Catalyst," is amazing. We really love it – great sound and fantastic vibe. What inspired it?
EPL: Thank you! I wrote the song in February this year. I had just moved to Nashville, and I manically attached to a friend/crush who was in a relationship. Things got a little messy. I was trying to see the situation through his eyes, and who I might be to him. That was a unique perspective for my songwriting. Usually, my songs are all about what someone did to me, so it was fun to take an otherworldly role in this song and not be the victim for once.
@skopemag: Did the song come easily?
EPL: This song, especially the bridge, seemed to really come through me from the outside. Paul Simon and other songwriters have talked about the muse that comes from outside the writer. This song is a great example of that phenomenon.
@skopemag: How has Nashville played a part in your music and your overall sound since you moved there?
EPL: Nashville has been so impactful. I go out and see music or jam, and everyone is on the next level here, and it really inspires me to keep practicing and writing. It's also allowed me to open up the types of sounds I hear in my music. I was in a bluegrass band for so long that it was hard to hear other instrumentation. My EP contains sounds and instruments I've never used in my music before, but I love it!
@skopemag: How would you describe your music?
EPL: My music will always be somewhat Americana/country because my voice is country. But my roots in pop and rock have always been there, so when I was in a bluegrass band my songwriting never quite fit the bluegrass genre. This new EP is Americana with bluegrass and indie pop vibes, which is perfect because it really encapsulates all of my influences.