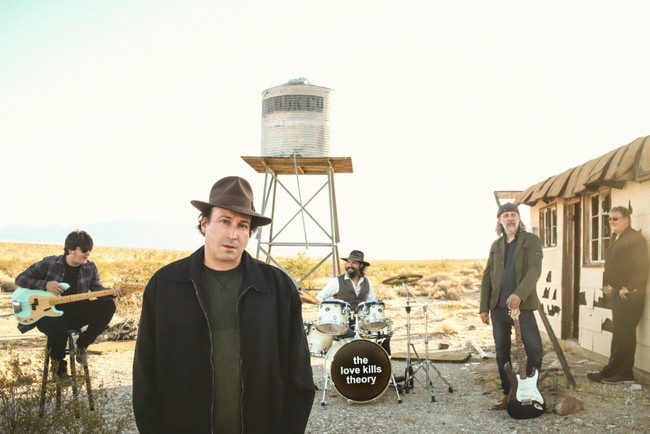 The Love Kills Theory is an alternative rock band originally based in New York City. They were formed in 2006 by Cevin Soling. In January 2007 they released their debut album Happy Suicide, Jim!, a thirteen track CD with philosophical and anti-consumerist themes. The album was released on Xemu Records. The band's lineup consists of Cevin Soling on vocals and guitar, Bill Brandau on keyboard, Jim Minics on guitar, Darren Pilato on bass, and Jaron Stewart on drums.
https://www.facebook.com/thelovekillstheory
After his first band, The Neanderthal Spongecake, broke up in 2001, Soling formed The Fifth Dementia and played shows in NYC. Soling wrote several albums worth of songs, and in 2006, he contacted musicians he had played with or was friendly with to form a new band. Bill Brandau, who had played with Soling in The Neanderthal Spongecake and had previously been in The Vinnie Barbarino Experience, took on keyboard duties. Darren Pilato was asked to play bass, and Jaron Stewart of the band Merkaba was included on drums. Jim Minics joined as guitarist; his 2003 band Minix had been a semi-finalist in the Independent Music World Series.
Drawing from influences such as the works of Guy Debord, founder of Situationist International, and Aldous Huxley, and fused with the current bio-genetic studies on the evolution of despair, the love kills theory forged their own philosophical commentary on contemporary life.