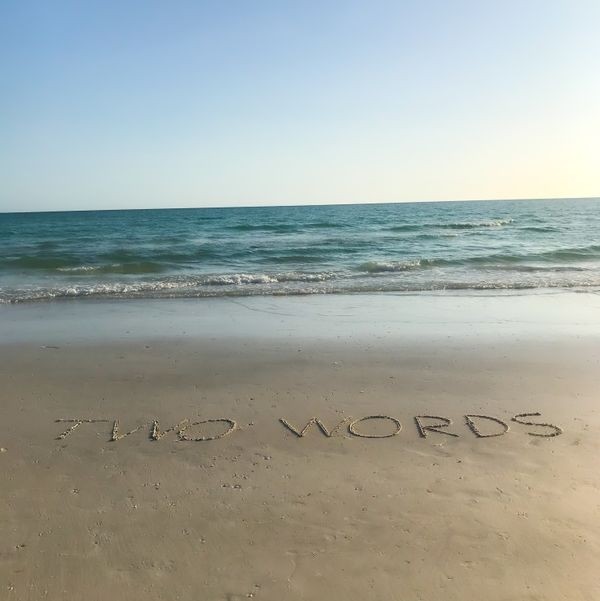 Right away the first thing that hits me is Anne D's wonderful singing voice to go along with an excellent melody on "Wouldn't Last". This is Anne's latest single from her album titled 'Two Words' and to me it's a BIG hit! I am hearing great-sounding guitar and vocals that shine like bright stars on "Wouldn't Last".
Anne D has a way of drawing the listener in with her happy-go-lucky vibe and it comes as no surprise to me that Anne has been writing songs since she was a little kid. Anne's appealing voice and her golden guitar produce crowd-pleasing notes that are sure to put a smile on your face. "Wouldn't Last" provides pristine, top-notch playing and just an outstanding performance overall by Anne D. In the words of Robert Plant: "I'm in the mood for a melody, I'm in the mood for a melody, I'm in the mood". And I'm in the mood for "Wouldn't Last" by Anne D that is melodically sound.
There is also a terrific music video that accompanies "Wouldn't Last" and you can SKOPE it out right here: https://www.youtube.com/watch?v=2llKX4PPTws. The video adds an appealing visual that will attract listeners/viewers from all walks of life. Anne D displays elements of: Pop, Rock, Adult Contemporary and Americana with her music and it's a refreshing listen to say the least. One thing is for certain and that is that Anne D sings and performs with so much heart & soul. "Wouldn't Last" was recorded and produced at On Deck Sound Studio in Northfield, CT and the result is stupendous! I can't wait to hear the full record, 'Two Words', now after experiencing "Wouldn't Last" in all its glory. I know, without a shadow of a doubt, that Anne D will last a long time in the music world because she's a true, genuine artist with no fake gimmicks. With a shining voice like Anne's and her stellar guitar playing, Anne is far from her curtain call. Be sure to download "Wouldn't Last" and pick up a copy of her album, 'Two Words'. You will not regret it as Anne D will leave a lasting impression on your ears!
By Jimmy Rae (https://skopemag.com/?s=Jimmy+Rae)