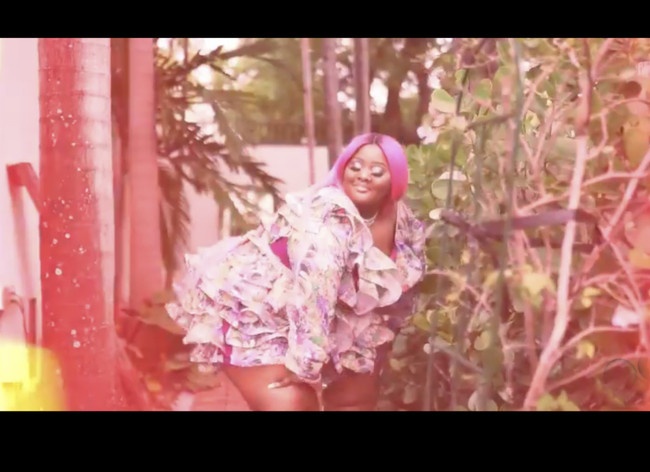 The Tokyo Vanity 'Collect Call' song, has the New Orleans buzzing artist dropping a follow-up to her Fuck Nigga Free music video last winter. Here, the New Orleans native continues her momentum with the new "Collect Call" visuals that you can watch below. Through the new cut, she takes elements from her hometown down bottom, paying homage to the bounce movement.
Tokyo Vanity is a rapper, originally from New Orleans, Louisiana. She rose to fame for her 2015 hit "That's My Best Friend", which went viral on Instagram and Vine. She has garnered media attention for her body positivity and virginity. She is best known for appearing in the famous reality television series 'Love & Hip Hop: Atlanta.' Vanity became the youngest star to be cast in the show as she was just 23 years old at the time. She started her social media career at a young age and went on to become an internet sensation in 2015 when her YouTube video 'That's My Best Friend' went viral. Subsequently, her popularity increased on social media, earning her an opportunity to appear in the popular reality show. Tokyo Vanity currently has thousands of subscribers and millions of views on her self-titled YouTube channel. She is also popular on other social media platforms, such as Twitter, TikTok and Instagram where she has thousands of followers.
Tokyo Vanity's popularity increased when she became part of the famous reality television show 'Love & Hip Hop: Atlanta.' The show chronicles the lives of people involved with hip hop music in Atlanta. It also focuses on the real-life struggle of women from the hip hop industry. Vanity was cast in the seventh season of the second installment of the 'Love & Hip Hop' franchise which was aired on 'VH1.' She dated a singer and rapper named Tabius Tate during the seventh season of the show. As part of the supporting cast, Vanity appeared in 15 episodes of the seventh season of 'Love & Hip Hop: Atlanta.' She was also cast in the eighth season of the show which was premiered on 'VH1' on March 25, 2019. She is currently working on becoming one of the most successful rappers in the US.
After releasing 'That's My Best Friend,' which currently has over 28 million views on YouTube, Tokyoxvanity came up with interesting music videos, such as 'Okay B''' ft LightSkinKeisha,' 'Rep The Struggle,' and 'All My Niggas.' She also released many singles, such as 'Pull Up ft. Sage the Gemini' and 'Fetty.' Albums released by Tokyoxvanity include 'Konnichiwa,' 'B.A.P.S,' and 'I'm the Shi''. She often collaborates with fellow rappers and social media stars to create music albums. She aspires to release more such albums in the future.